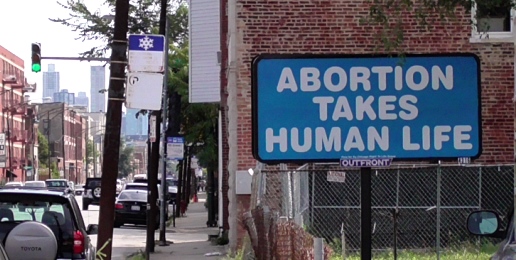 Support Pro-Life Billboard Campaign
Illinois Family Institute is partnering with pro-life advocates to challenge millions of our neighbors about abortion.  We are putting up pro-life billboards with the simple and bold statement "Abortion Takes Human Life", but we need your financial partnership to make this a success.
In 2016, pro-life advocates reached 8.8 million views in Cook County and DuPage County with this message.  They went around the biased media by going straight to the people, receiving an overwhelmingly positive response from the public.  In 2017, we want to build on that success.
This is an opportunity to push our culture away from abortion and towards life.  Changing our culture requires bold and clear communication that reaches a large audience.  This is an opportunity to save mothers and babies from abortion.  Many who see these billboards will someday play a role in deciding whether or not they will abort an innocent baby.  We can reach them before they're tempted by abortion.