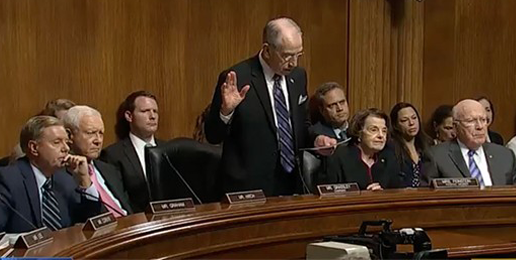 Ask U.S. Senator Duckworth to Co-Sponsor the "Earn It Act"
Written by Rhonda Graff
There is another important U.S. Senate Bill that needs your attention. This proposal ( S. 3398) is sponsored by U.S. Senator Lindsey Graham (R-SC) and is supported by the National Center on Sexual Exploitation (NCOSE). Introduced on March 5th, it is now pending before the Judiciary Committee, and expected to be "marked up" by the Committee on Thursday, July 2.
The Earn It Act  (Eliminating Abusive & Rampant Neglect of Interactive Technologies Act) makes the Internet's immunity from liability to be considered "CONDITIONAL" on complying with best business practices to:
a) Prevent online sexual exploitation including enticement, recruiting, grooming, and sex trafficking; and
b) Prevent and reduce the proliferation of child sexual abuse material (CSAM).
This bill revises the framework governing the prevention of online sexual exploitation of children.
The Earn It Act creates a new National Commission on Online Child Sexual Exploitation Prevention, charged with enforcing accountability on interactive digital platforms. This will be flexible in the face of fast-changing technology and online risks that often emerge overnight… a reality no legislative body is nimble enough to track or oversee.
The Earn It Act directs the commission to develop best practices for interactive online service providers (i.e. Facebook and Twitter) to prevent the online sexual exploitation of children. It requires online service providers to certify compliance with the best practices or else they lose liability protections from claims alleging violations of child sexual exploitation laws. Lastly, the Earn It Act replaces statutory references to child pornography with child sexual abuse material.
This legislation has bipartisan support, and is co-sponsored by U.S. Senators Richard Blumenthal (D-CT), Josh Hawley (R-MO), Kevin Cramer (R-ND), Dick Durbin (D-IL), Dianne Feinstein (D-CA), Joni Ernst (R-IA), John Kennedy (R-LA), Doug Jones (D-AL), Bob Casey (D-PA), and Sheldon Whitehouse (D-RI).
Over 75 credible organizations have endorsed it including NCOSE, the National Center for Missing and Exploited, Shared Hope International. But Big Tech lobbyists are working overtime to defeat it. 
Take ACTION:  Click HERE to send a message to U.S. Senator Tammy Duckworth to ask her to co-sponsor the Earn It Act. U.S. Senator Dick Durbin is already a co-sponsor.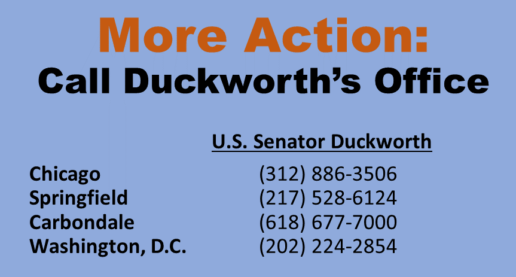 Additional talking points in support of the Earn It Act can be found at this link.
---
A bold voice for pro-family values in Illinois! 
Click HERE to learn about supporting IFI on a monthly basis.
Related Articles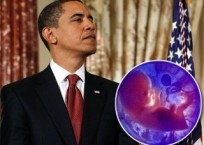 President Obama: Helping to Make the Murder of Newborns Possible