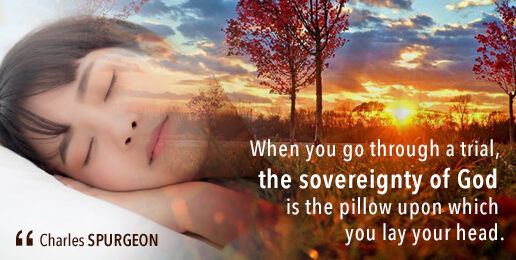 What Is True About God Right Now?
We're living in turbulent times. Between the ongoing pandemic, upcoming election, racial tension, wildfires, and more, we have plenty to challenge and concern us.
On top of the issues that have consumed our national attention, we also may have personal challenges that occupy our minds and trouble our hearts. Family challenges. Health issues. Financial problems. We live in a sin-cursed world that dishes out its share of trials.
What do we do in times like these?
A few years ago, during a particularly difficult personal challenge, I was given a question by a godly man that has been helpful to me on more than one occasion. During a difficult, disheartening time, simply ask yourself the question, "What is true about God right now?"
Sometimes when we ask that question of ourselves (especially if we're discouraged or in a bad mood) we can be tempted to give a flippant or half-hearted answer—the kind of answer that's true, but not very specific or personally meaningful. We may be answering the question grudgingly because we'd rather wallow in our pain than shift our focus onto God and who He is. It takes hard work to change our focus.
Because of that, it can be helpful to ask the follow-up question, "What else is true about God right now?" The more times you ask the question, the more you force yourself to get increasingly specific and personal, and the more your focus shifts from your problem and pain to who God really is.
It works like this:
"What is true about God right now?"
"He loves me."
"What else is true about God right now?"
"He loves me like a good father loves his children."
"What else is true about God right now?"
"He loves me like a good father loves his children and He knows what I'm going through."
"What else is true about God right now?"
"He loves me like a good father loves his children, He knows what I'm going through, and He's able to either solve the problem or give me the grace to get through it."
You can keep asking the question until you've made the answer as clear, relevant, and personal as you can. The goal is to shift our attention away from our own problems and pain and onto God. But it's important to go through the process in an intentional, mindful way. If you answer the question half-heartedly or by rote, it's not going to help as much.
I'm reminded of what the Bible says in Isaiah 26:3:
"You will keep him in perfect peace, Whose mind is stayed on You, Because he trusts in You."
Choosing to focus on what is true about God in the midst of the problems that worry you is a great way to find peace because it moves your attention from the problem and onto God.
Now, don't get me wrong. I'm not saying we should have a "just-focus-on-God-and-don't-try-to-solve-the-problems" attitude. God has put us on this earth to be fruitful and productive. Solving problems that confront humanity is part of what we're supposed to do.
But we'll be more equipped to tackle problems—both private and public—if we're operating from a place of peace and rest in God rather than a place of fear, panic, worry, or desperation.
One truth that I think is particularly relevant right now as Christians living in a troubled world is found in Psalm 29:10:
"The Lord sat enthroned at the Flood, And the Lord sits as King forever"
In times like these, it's encouraging to know that God "sits as King forever."
No matter who wins the election.
No matter what happens with the virus.
No matter what happens in the world around us.
God is King.
Forever.
Donald Trump isn't king.
Joe Biden isn't king.
My problems aren't king.
God is.
Lord, please grant us perfect peace as we trust in You.
---
---
HELP: Our get-out-the-vote campaign is up and running. We are distributing the IFI Voter Guide to hundreds of churches, civic groups and tea party organizations. Will you financially support our endeavor to educate Illinois voters and promote Christian family values?