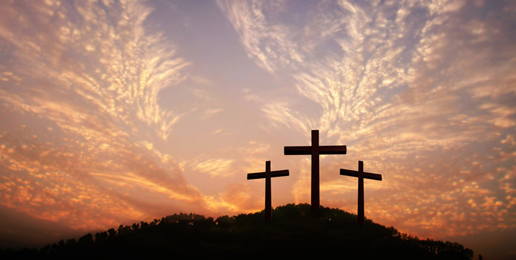 The Final Word
Written by Dave Olsson
Several years ago, I stood in a hospital room by my father's bedside. He was alive, but only because of modern technology, which did the work his body could no longer do. With his assent, we had decided to take him off life support. My mother, my siblings and I watched as technicians removed the tubes, fluids, and devices connected to his body. For a moment everything remained as it was: his breathing, the beeping of the monitors, the sterile air, the fluorescent lights, the white sheets, the quiet bustle of the medical staff.
And then his vitals began to sink, green numbers on a black screen retreating toward zero. I stood near his head, watching the inevitable approach. There was nothing he could do. There was nothing I could do. Within moments, my dad would cross that razor thin line between life and death.
Every one of us will have to endure that involuntary moment when our lungs draw a final breath, our heart gives a final contraction, our eyes go dark, and we are separated from life as we know it. The moment that has come for millions and millions of people is coming for you. For me. It is inescapable.
***
The ultimate enemy of life is death. None of us will get out of here alive, as the macabre saying goes. Death is the undefeated champion over life, having the last word, batting one-thousand, dancing, as it were, on our graves. No one beats death.
Unless.
Unless the Scriptures are true. They tell us that Jesus, betrayed by a friend, exchanged for a rebel, beaten by soldiers, mocked by the crowds, nailed to a cross — this Jesus died and was buried in a sealed tomb. But death was destroyed when God raised Christ from the dead and brought "life and immortality to light through the gospel."
Death is no longer permanent, but temporary. It has been defanged, declawed, and collared. It has been overthrown, vanquished, obliterated. Jesus crushed it. Paul says, "For we know that since Christ was raised from the dead, he cannot die again; death no longer has mastery over him. The death he died, he died to sin once for all; but the life he lives, he lives to God."
This accomplishment is so central to the Christian faith that Paul writes elsewhere, "If there is no resurrection of the dead, then not even Christ has been raised. And if Christ has not been raised, our preaching is useless and so is your faith … If only for this life we have hope in Christ, we are of all people most to be pitied."
This, to me, is one of the strongest arguments for the reality of the Christian faith. Paul acknowledges that the entire edifice of Christian belief falls apart if its most inconceivable and improbable claim did not happen. If Jesus didn't come back to life, he says, then his followers are to be pitied — pitied as hopeless fools for clinging to a pointless and powerless belief.
But Paul, the apostles, and hundreds of other eye witnesses say it did happen. "For what I received I passed on to you as of first importance: that Christ died for our sins according to the Scriptures, that he was buried, that he was raised on the third day according to the Scriptures, and that he appeared to Cephas, and then to the Twelve. After that, he appeared to more than five hundred of the brothers and sisters at the same time, most of whom are still living, though some have fallen asleep. Then he appeared to James, then to all the apostles, and last of all he appeared to me also, as to one abnormally born."
This is why we celebrate Easter. Jesus defeated sin and death, and by His life, we also can live. "When the perishable has been clothed with the imperishable, and the mortal with immortality, then the saying that is written will come true: "'Death has been swallowed up in victory.'"
"Where, O death, is your victory?
Where, O death, is your sting?"
"The sting of death is sin, and the power of sin is the law. But thanks be to God! He gives us the victory through our Lord Jesus Christ." God demonstrated his love for us "while we were still sinners," giving us "eternal life in Christ Jesus our Lord."
Through what He endured, Jesus validated his life, his teaching, God's love, and his offer of eternal life. My dad knew this. Even though death took him for the moment, there is coming a day when he will live again, just as Jesus has.
Death is coming for you and me, too, but it doesn't have to be the final word. Jesus proved it.
 And entering the tomb, they saw a young man sitting on the right side, dressed in a white robe, and they were alarmed. And he said to them, "Do not be alarmed. You seek Jesus of Nazareth, who was crucified. He has risen; he is not here. See the place where they laid him.  But go, tell his disciples and Peter that he is going before you to Galilee. There you will see him, just as he told you." ~Mark 16: 5-7