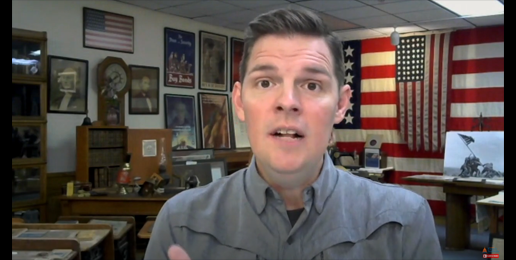 Special Presentation: "Truth, Statues and Imperfect People'"
In this special presentation, Tim Barton, President and COO of WallBuilders, contrasts how Truth and freedom stand in righteous contrast to the false and sensationalized narratives put forth by mainstream media, the Black Lives Matter organization, and a burgeoning cancel culture.
With examples taken from the Bible and U.S. history, Barton explains the importance of a contextual approach in assessing people and events in our nation's past and he vividly illustrates how our perfect God uses imperfect people to do great things through them.
Please watch and share this timely message with your like-minded friends and neighbors:
We are deeply grateful to AFA of Indiana for making this joint effort possible.
---
---
HELP: Our get-out-the-vote campaign is up and running. We are distributing the IFI Voter Guide to hundreds of churches, civic groups and tea party organizations. Will you financially support our endeavor to educate Illinois voters and promote Christian family values?