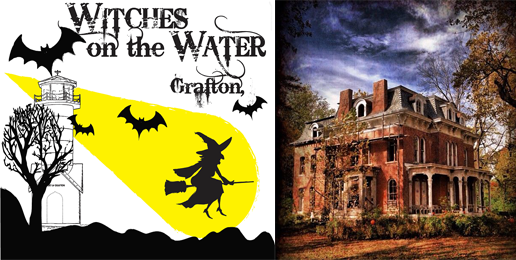 Illinois Communities Participating with Occultism
Reading Time:
4
minutes
Fall has arrived in Illinois. As the leaves change colors and the temperatures drop, communities look forward to fall celebrations. Many churches and communities will have fall festivals that are innocuous celebrations that include pumpkin patches and trunk-or-treats for the children. However, there is a much more insidious type of celebration that is infiltrating our communities. The acceptance of occultism is spreading at an alarming pace.
Halloween has often divided Christian communities, with many believing it to be nothing more than a time for children to dress up and receive candy. Be that as it may, other groups have a very different view of Halloween. Wicca, a religion of witchcraft, believes in ritual interaction with spirits during this holiday's observance. They believe the division between the spirit world and earth is more easily traversed during October, with the optimal time of passage occurring at Halloween. As a result, Wiccans, Witches, New Age practitioners, and Satanists promote numerous public displays of occult practices during this time of year.
In many communities, these practices have become mainstream celebrations. On October 23rd, in the river town of Grafton, Illinois, the community observed a festival known as "Witches on the Water." Although the festival entices people to dress up and drink at the local bars, it also attracts actual witches and occult practitioners. This year the festival included a tarot card reader who also claims to be a psychic channeler. In previous years, witches put up cairns. These man-made mounds of stacked stones are intended to represent prayer, harmony, and spiritual energy. New Age practitioners, Native American religions, as well as Celtic pagans, utilize cairns in their rituals and observances.
Communities are not only participating in occultism, but encouraging citizens to develop an occult-based economy. In Alton, Illinois, not far from Grafton, the city has a booming tourist-based economy and is known as "one of the most haunted small towns in America." As a result of this title, businesses in the community cater to those interested in the supernatural. There are bus and walking ghost tours offered, along with seances and other occult practices.
Troy Taylor, an Alton author, has penned several books on the subject of ghosts and operates American Hauntings Ghost Hunts in Alton. He is not the only businessman benefiting from the occult. Paranormal researchers visit the town to investigate these so-called hauntings and are frequent patrons of local restaurants and hotels throughout the year. Occult business is a growing industry. It is estimated that psychics and other occultists generate $2 billion of revenue in the United States. This amount is likely to grow as communities are influenced by dollar signs instead of counting the cost of the moral implications.
The fascination with the spiritual realm has attracted not only tourists but also Hollywood. In 2019 a crew from the cable television show Ghost Adventures filmed episodes at an Alton home known as the McPike Mansion and the historic Mineral Springs Hotel. There have been various other TV and radio shows produced in the town, some airing on the Travel Channel and Syfy. Television shows like these only attract more people who are curious about the spirit realm.
Christians should be alarmed by the allure of these festivals and tourist attractions. People are being deceived in our own backyard. So, how should Christians react to occultism in our communities?
First, it begins with your own family. While you may feel completely comfortable with your church's trunk-or-treat and harvest celebrations, be sure these events do not include anything related to witchcraft or paganism.
Next, if your community does observe anything related to the occult, refuse to participate. Not participating may mean losing money for your business or it may make your neighbors think you are snubbing the community, but we must teach our children the difference between obedience to the living God and tolerating or even engaging with a spirit world that leads to destruction.
Also, churches must begin to address the spirit realm and provide communities with sound teaching. Too many leaders in the church prefer to avoid the subject, and, as a result, we have many people who do not understand the inherent evil of these practices. Our Father God does not tolerate what we have so willfully ignored in our midst. The Lord tells us in Deuteronomy 18:10-12a:
Let no one be bound among you who sacrifices his son or daughter in the fire, who practices divination or sorcery, interprets omens, engages in witchcraft, or casts spells, or who is a medium or spiritist or who consults the dead. Anyone who does these things is detestable to the Lord.
Finally, instead of developing an economy based on the occult, we should encourage historical tourism. Many of the sites in these towns do have legitimate historical significance. It is possible to share the history of the community and generate income without involving the occult.
When our communities tolerate and promote the occult, we should gently offer instruction regarding the dark nature of witchcraft and spiritualism. We must follow the charge given in 2 Timothy 4:2-4:
Preach the Word; be prepared in season and out of season; correct, rebuke, and encourage—with great patience and careful instruction. For the time will come when men will not put up with sound doctrine. Instead to suit their own desires, they will gather around them a great number of teachers to say what their itching ears want to hear. They will turn their ears away from the truth and turn aside to myths. But you, keep your head in all situations, endure hardship, do the work of an evangelist, discharge all duties of your ministry.
As the fall festivals continue, let us not forget that our communities need Christians to be examples of righteousness.
Even though the season of Halloween is past, this resource offers solid biblical insight for Christian parents and others who have questions or concerns about participating in Halloween activities.
---