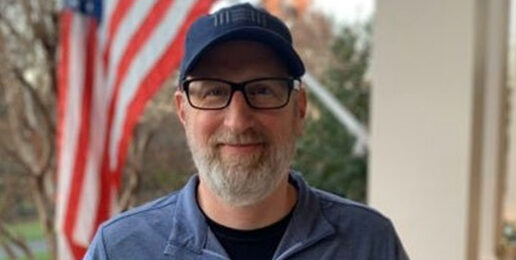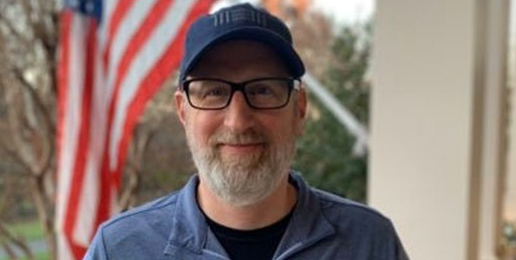 David French's Marching Orders for Christians in America 
David French Says Christian Trump Voters Owe America An Apology
Some IFI readers may remember attorney and evangelical Christian, David French, former writer for National Review whom many conservatives formerly admired. Not so much anymore. He spent much of the last four years trying to ensure that Donald Trump did not win a second term. Apparently French plans to spend 2021 defending his own honor and urging Christians to repent of their sin of voting for a corrupt man—no, you silly people, not the corrupt Biden. In French's view, voting for the morally corrupt, cognitively impaired, Chinese Communist colluder Joe Biden is a justifiable act for Christians.
French tweeted this on January 22, 2021:
Regarding Biden's [Executive Orders], two things are true: 1. You can oppose the worst [EOs] (including through litigation, when appropriate), yet… 2. A handful of bad EOs do not mean it was better to support a deranged liar who'd incite the sacking of the Capitol to hold onto power.
"A handful of bad EOs"? The sexual integration of children's private spaces is merely a "bad EO"? Allowing boatloads of American money to go to slaughter humans in other countries is merely a "bad EO"? What kind of Christ-follower says that?
And remember, Biden has just gotten started. Let's see what the morally deranged Biden has done to speech rights, religious liberty, parental rights, abortion-funding, and the further corruption of public schools by the end of the cultural nightmare we've just entered.
Question for French: When Hillary Clinton repeatedly said the 2016 election was stolen, was she attempting to "incite the sacking of the Capitol"?
At dawn's early light on Sunday, French posted an article in which he 1. calls for evangelicals who supported Trump to apologize and support impeachment, and 2. vigorously defends himself as a man of courage.
He spends nearly 400 words defending his honor and describing the despicable abuse he and his family have endured, presumably the work of evangelical Christians. I'm not sure what evangelical crowd French hangs with, but no evangelical Protestants or Catholics I know would execute "angry attacks on" the employers of those with whom they disagree, or call for their employment "termination," or "mock" their spouses,  or damage their front doors while "trying to enter" their houses, or suspiciously case their homes, or contact "drug rehab and porn addiction centers around the country" posing as their ideological foes and "saying" they "need help," or dox them, or text them "racial slurs," or leave "voicemail messages" that sound like "recordings of people screaming."
I believe those things happened to French and his family because those types of things have been happening to conservatives for years. Sadly, despicable abuse knows no political or ideological boundaries, but in my experience, theologically orthodox, Bible-believing committed Christ-followers do not do such things.
And herein lies the problem. French appears to lump all evangelicals together into an unseemly ball of corruption. He makes no distinctions between those who have defended or dismissed Trump's corrupt behavior and done indefensible things to French's family and those who have never defended Trump's corrupt behavior or done anything to French's family.
In French's view, voting for a corrupt man is equivalent to endorsing corruption and undermining one's Christian witness. It's so much easier to anathematize one's ideological foes by associating them with awful behavior of fringe nasties as French has done than to engage with their substantive claims.
But if voting for a man who has proven himself morally compromised is an unmitigated evil requiring public penance, what does it mean to vote for or facilitate the election of an inveterate liar and venal politician who has been accused of digitally raping a subordinate and of having an affair during his first marriage with the woman he married after his first wife's death?
What does it mean for a Christ-follower to vote for a man who supports the legal right to exterminate babies in their mothers' wombs, who supports taxpayer-funding of human slaughter, who supports and celebrates types of unions God detests, and who praised the sexual integration of children's private spaces?
What does it mean to support a corrupt politician who seeks to undermine religious free exercise protections via the Equality Act, and who seeks to use the power of the government and taxpayers' hard-earned money to promote the divisive and destructive Critical Race Theory?
French writes,
Christian Trumpism turned morality and reality upside-down.
What exactly is "Christian Trumpism," and how does voting for the ethically imperfect Trump turn morality upside-down but voting for the ethically imperfect Biden does not?
How does voting for Trump turn "reality upside-down" but voting for a man who believes men can be women does not turn reality upside-down?
Are those who opposed Trump's re-election guilty of Christian Bidenism? Does David French owe anyone an apology for his support of a man who lied to the American people when he said he knew nothing about his son's corrupt business dealings? Does such a whopper say nothing about Biden's character? Setting aside the fact that Biden has been credibly accused of sexual improprieties, on what biblical basis did French ground his belief that Trump's sexual past is more sinful than Biden's current lies, eager endorsement of homoeroticism and sexual impersonation, and belief that women have a moral right to order the slaughter of their children?
A sound argument can be made that no Christian should vote for any candidate or facilitate the strengthening of any party that seeks to cancel the expression of ideas it hates; that supports  firing employees who oppose same-sex faux-marriage; or who support the chemical sterilization and surgical mutilation of minors; that doesn't recognized the right of Christian business owners to refuse to provide abortifacients to employees or photograph same-sex anti-weddings; or that wants to deprogram, deradicalize, re-educate and "uncover religious extremists, authoritarians, fascists, bigots, racists, nativists" and "even libertarians."
French has a solution to the grievous sin of voting for Trump over Hillary and Trump over Biden. First, those Christians who voted the wrong way must apologize, and then Never Trumpers must forgive. Phew.
In addition to public apologies, he wants impeachment:
But there's more. Christian Trump supporters can no longer say, "We won't tolerate serious wrongs." That ship has sailed. They can, however, say "Enough. No more." And it's vital that they do. Only they can impose true accountability on Trump. Without them there simply isn't sufficient support to bar Trump from public office and limit his malign influence on American life.
Biden and Harris, evidently, are going to have solely a beneficent, salubrious influence on American life.
If, or rather when, the left establishes policies so malign and oppressive—policies that rob parents of their parental rights; rob conservatives of the right to speak, assemble, and exercise their religion freely; rob scholars of the freedom to teach and publish; rob Americans of the ability to earn a living; rob citizens of the right to bear arms; and rob those deemed unfit for life of their lives—who or what will be culpable for the revolution that eventually comes? Will it be the rhetoric of those leading the revolution, or will it be the words and deeds of the oppressors?
As to French's defense of his own honor: Facing adversity in the service of electing a corrupt man who will promote the malign policies Biden has openly committed to promoting is no honor.
Listen to this article read by Laurie:
---
Please consider a gift to the Illinois Family Institute. As always, your gift to IFI is tax-deductible and greatly appreciated!
Click HERE to learn about supporting IFI on a monthly basis.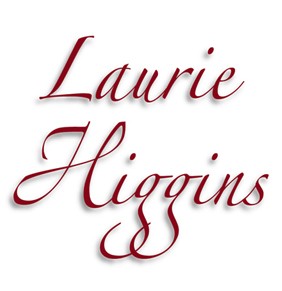 Related Articles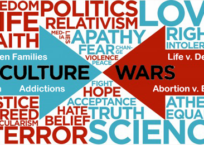 Why We Engage in the Culture Wars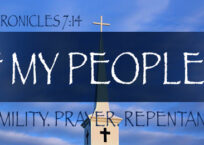 Now What? Thoughts On The 2022 Midterm Elections