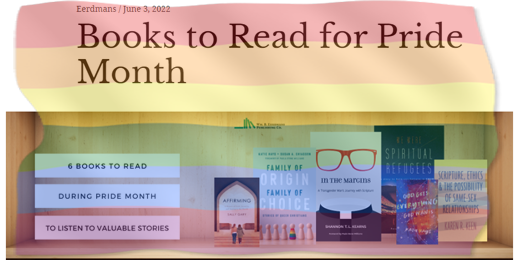 Christian Publishing Company Bought Out by Satan
Wm. B. Eerdmans Publishing Company, the well-known 108-year-old Christian publishing company, continues its slide into heterodoxy by celebrating June "pride" month. On June 3, 2022, in a post on Eerdmans' blog, the company recommended not one, not two, but six books for Christians to read in honor of "Pride Month" (rainbow colors seen here are Eerdmans/Satan's—not God's or mine). Eerdmans/Satan wrote,

Nothing says doctrinal soundness quite like celebrating pride, homoeroticism, and cross-dressing.
C'mon on, you people of faith, cease all your disunifying and unresting on the topic of men lying with men. Listen to men who are lying with men and cross-dressing. And while you're at it, please seek to understand polyamorists, consanguinamorists, zoophiles, and minor-attracted persons, all of whom are simply fighting to be seen, heard, cared for, and loved.
Oh, almost forgot—they also want the church to affirm, pridefully celebrate, and promote as good their sinful desires and sinful volitional acts.
The desire of homosexuals and cross-dressers to have their sin "trans"-formed into righteousness takes precedence over the Old and New Testament's condemnations of homoeroticism, cross-dressing, and pride. If men can become women by wishing it so, then by golly sinners can become sinless by virtue of their desire to be seen, heard, cared for, and loved. No need for confession or repentance.
All sinners—that is to say, all humans—desire to be cared for and loved. Not all sinners, however, pressure the church and the entire world to celebrate their sins and call them righteousness. Most Christians who experience, for example, unwanted, unchosen desires to drink excessively, gossip, steal, and covet are not demanding that drunkenness, gossip, theft, and covetousness be pridefully celebrated as righteous.
Theologian, professor, and author of the book The Rise and Triumph of the Modern Self, Carl Trueman, recently wrote an essay about pride month in which he exposes the meaning of adopting an "LGBTQ+" identity:
For anyone not completely hoodwinked by the erotic obsessions of our day, taking pride in one's sexual identity—indeed, even considering sexual desire to be an identity—would seem at best pitiful and at worst a deep perversion of what it means to be human. Yet, here we are. And we should not underestimate the power of what it signifies.
Clearly, Eerdmans has been hoodwinked.
Trueman continued, making clear the significance for Christians of the demonic appropriation of the rainbow, something that seems to escape the theologically befogged minds of Eerdmans' leaders:
The use of the rainbow symbol should be particularly egregious to Christians. It is the primary instrument by which the LGBTQ+ movement asserts its ownership of the culture. And it is the means of telling those of us who dare to dissent that we should have no place in the public square anymore. It tears at God's creation order and design for family relations and social stability. And it is also a blasphemous desecration of a sacred symbol, taking that which was intended as a sign of God's love and faithfulness and of our dependence upon Him and turning it into an aggressive symbol of human autonomy and sexual decadence.
After the Eerdmans' blog post went viral, the company received widespread and impassioned criticism to which they responded with unrighteous umbrage, digging in their prideful heels and tweeting,
The revilers say we have changed our position and begun to teach heresy. There are several problems with that accusation. We do not think it is for us as a publisher to define doctrine for the church. We are not the pope, or an ecumenical council, or even a pastor. Our role is to publish books, representing both settled and experimental positions, that serve the church in its ongoing deliberations.

We therefore routinely publish books that contradict each other on many contested doctrinal points. We publish conservative and liberal books; we publish Catholic, Orthodox, and Protestant books. We are not confused. We are a publisher that serves the ecumenical church.

With regard to Christian understandings of LGBTQ+ people, Eerdmans has been publishing books for quite a few years by authors who have come to an affirming conclusion on biblical and theological grounds. This is not new for us. …

We reject the tendency to promote division and discord by categorizing Christians into two camps, considering "us" to be right about everything and "them" to be wrong. We decline to swear loyalty to one faction's "us" and join their hostilities against all corresponding "thems."

So, we reiterate our invitation, especially to our conservative friends, whom we value and respect: use #PrideMonth to read a book by LGBTQ+ Christians and their allies.
What an ironic use of the epithet "reviler." Eerdmans is calling critics of the company's affirmation of the sins of homosexuality and cross-sex identification "revilers," and yet Paul says in his first letter to the Corinthians,
Or do you not know that the unrighteous will not inherit the kingdom of God? Do not be deceived: neither the sexually immoral, nor idolaters, nor adulterers, nor men who practice homosexuality, nor thieves, nor the greedy, nor drunkards, nor revilers, nor swindlers will inherit the kingdom of God. (1 Cor. 6:9-10)
Was Paul a "reviler" in his clear condemnation of homosexuality?
Once upon a time, Eerdmans was connected to doctrine–sound doctrine. While it may not have "defined doctrine," it reflected doctrine. At one point in its history, Eerdmans would have rejected heretical positions—er, I mean, "experimental positions."
The fact that Eerdmans has been publishing books "for years" by authors who affirm homoeroticism and cross-dressing as biblically defensible "identities" is neither doubted nor assuring. By continuing to do so passionately and unapologetically, Eerdmans is promoting "division and discord." When the company refuses to "swear loyalty" to the "faction" also known as theologically orthodox Christians, Eerdmans has necessarily joined the faction known as heretics.
Don't support Eerdmans. The company has been bought out by Satan.
Listen to this article read by Laurie:
---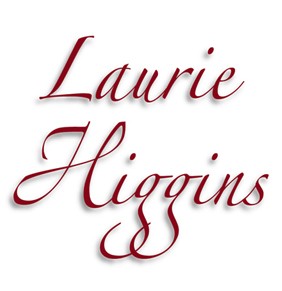 Related Articles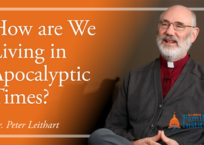 Dr. Peter Leithart: How Are We Living in Apocalyptic Times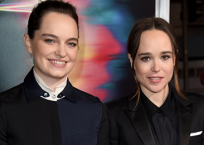 Actress Ellen Page, Catholic-in-Name-Only Stephen Colbert & Marriage