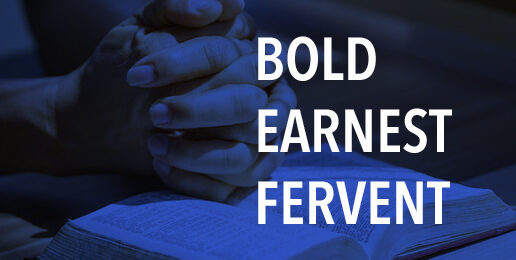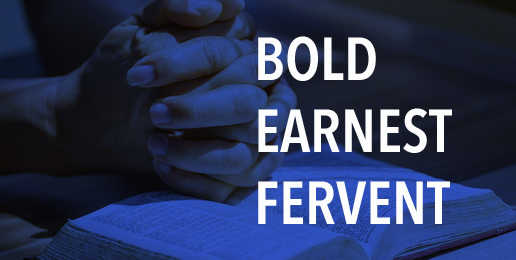 Bold, Earnest, and Fervent Prayers
Shortly after Dallas Seminary was founded in the early 1920's, it came to the point of bankruptcy and almost folded. On the morning it was to be foreclosed, the founders and leaders of the school met in the president's office to pray that God would provide.
Harry Ironside was present at that prayer meeting. He boldly prayed, "Lord, we know that the cattle on a thousand hills are Thine. Please sell some of them and send us the money."
Around the same time, a tall Texas cattle rancher walked into the seminary office, said to the secretary, "I just sold two carloads of cattle over in Fort Worth. I've been trying to make a business deal go through, but it just won't work. I feel God wants me to give this money to the seminary. I don't know if you need it or not, but here's the check," and handed it over.
The check was for the exact amount they needed. The seminary president looked at Harry Ironside and said, "Harry, God sold the cattle."
Friend, let's be honest: we don't ask God for those bold, big prayers as much as we should. We pray for God to "watch over us and keep us safe" and ask Him to "bless this food for the nourishment of our bodies" and that we would have "traveling mercies." That's great and all, but we tend to stay there. When was the last time we were bold enough to ask God for something that only He can do?
In the book of Acts, King Herod arrested the Apostle Peter. Acts 12:5 says, "So Peter was kept in prison, but earnest prayer for him was made to God by the church."
The word earnest means intense and serious. While Peter was in prison, the people of the Church were banging on the doors of Heaven until the hinges came off. At that moment, an angel woke Peter up in his prison cell. Peter's chains fell off, and the angel walked him through a series of locked doors and sleeping guards. Peter was a free man.
What would it look like if the Church today was earnest in prayer and bold enough to ask God to shut down every single abortion clinic in this country? What would it look like if we fervently prayed for the salvation of every single cabinet member of the White House? What would it look like if we were bold enough to ask God to bring a revival among the lawmakers of Illinois?
E.M. Bounds once said, "The little estimate we put on prayer is evident from the little time we give to it."
Friend, this month, let us be intentional in prayer. Let us be bold and not afraid to ask God to do something that only He has the power to do. After all, if and when it happens, it would be so big that only He can get the credit!
Praise and Thank God
Praise God that we live in the freest nation in the world. Thank God for the faithful generations that went before us, who sacrificed more than we will ever know to keep and make America the exceptional place that compels people from all over the world to come to our republic.
Praise God for our First Amendment rights to freely exercise our religious beliefs, our right to assemble, our right to free speech, our right to peaceably assemble, and our right to petition the government when they move in the wrong direction. May we utilize these freedoms for the spread of the Gospel and for His glory and honor.
Please Pray
FOR THOSE IN AUTHORITY: For the next several weeks, please pray for the political leaders listed below. Of course, this includes praying for Joe Biden, Kamala Harris, JB Pritzker and Julia Stratton and those who serve in these administrations.

U.S. Senator Tammy Baldwin (D-Wisconsin)
U.S. Senator John Barrasso (R-Wyoming)
U.S. Senator Dick Durbin (D-Illinois)
U.S. Representative Alma Adams (D-North Carolina)
U.S. Representative Robert Aderholt (R-Alabama)
State Senator Omar Aquino (D-Chicago)
State Senator Terri Bryant (R-Murphysboro)
State Representative Dagmara Avelar (D-Bolingbrook)
State Representative Thomas Bennett (R-Pontiac)
YOUR local City/Village/Township Officials

Please Pray for the Sanctity of Life
Pray that lawmakers in Washington D.C. would uphold the Hyde Amendment, which protects taxpayers from having our federal dollars used to fund abortion.
Pray that lawmakers in Springfield would understand the importance of the Parental Notice of Abortion Act, and choose not to repeal this important safeguard.
Pray that the medical and scientific communities would stop engaging in political shenanigans by redefining the terms "conception" and "pregnancy." Human life begins when sperm fertilize an egg, and should be protected in law and in practice.
Pray against those who are promoting the anti-Biblical message of population control. Human beings are the greatest resource this would will ever know, and we are not even close to overpopulation.
General Prayer Bullet Points:
Pray that those who consider themselves followers of Jesus would repent for not following Him wholeheartedly. (2 Chronicles 7:14)
Pray that Christ followers would fear God and expose evil. (Job 1:8; Ephesians 5:11)
Pray for God's forgiveness for the failures of pastors and church leaders to boldly speak the entire Truth of God in the public square. (Jeremiah 23:9-40)
Pray that Christian leaders would teach, preach, and advocate for God's people to turn back to Him and to seek Him with all their hearts. (Deuteronomy 4:29)
Pray that pastors and church leaders would do whatever is within their power to recue the children in their churches from the wicked indoctrination taking place in government schools and help to provide them with solid Christ-centered education. (Matthew 18:6; Psalm 111:10; Proverbs 1:7; Proverbs 9:10)
Pray that the Holy Spirit would send a true revival, turning the children's hearts back to the fathers and the father's hearts back to the children; less God strikes the land with total destruction. (Malachi 4:6)
Pray that the agenda of Satan and his wicked disciples to kill pre-born babies in the womb; teach immoral sexual activities to innocent young children in government schools; and brainwash them with Marxist ideology leading to an increased hatred of America and escalating violence in our neighborhoods WOULD CEASE because God's people have repented. (Proverbs 6:16-19; 2 Chronicles 7:14)
Pray for the president and defense officials to seek God's wisdom and help as they evaluate how to respond to threats and instability in China, Russia, and the Middle East. (Psalm 68)
Pray for God's protection for our peacekeepers, military personnel, and law enforcement officers here and abroad who put their lives in harm's way daily. (Matthew 5:9)
Pray for righteous God-fearing leaders at all levels, including school board members, mayors, county officials, and federal officials all the way to the President's Cabinet. (1 Timothy 2:2)
Pray for wisdom, courage, and boldness for those working to root out corruption at the highest levels in government and within church denominations. Pray that Christians would install leaders who fear God, love righteousness, and will not give into the fear of man, even if it means standing alone for what's right in alignment to God's Word. (Isaiah 1:4)
Pray that God would see our repentant hearts and tears and hear our cries for mercy. (Psalm 34:17)
Because God speaks to mankind through His Word, pray that every Christ follower in your family and in your church would be convicted by the Spirit to strengthen their faith and their Christian worldview through daily Bible reading and prayer.
Whom do I have in heaven but You?
And with You, I desire nothing on earth.
My flesh and my heart may fail,
But God is the strength of my heart and my portion forever.
For, behold, those who are far from You will perish;
You have destroyed all those who are unfaithful to You.
But as for me, the nearness of God is good for me;
I have made the Lord God my refuge,
So that I may tell of all Your works.
~Psalm 73:25-28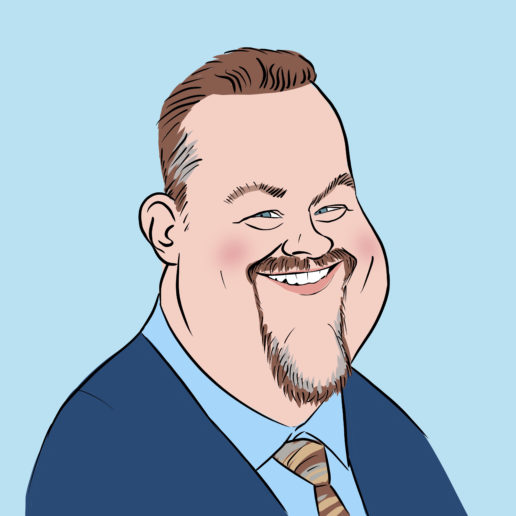 Illinois Family Action
(501c4). David has 25-plus-years of experience in public policy and grass-roots activism that includes countless interviews for numerous radio, television, cable programs and newspaper articles on topics such as the sanctity of life, natural marriage, broadcast decency, sex education, marijuana, gambling, abortion, homosexuality, tax policy, drug decriminalization and pornography. He and his wife of 28 years are blessed to be the parents of eight children. They strongly believe that their first duty before God is to disciple their children in the Christian faith, and impress...