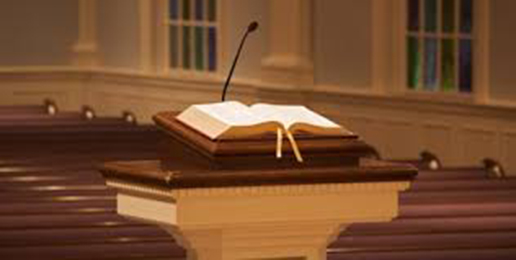 An 'Epic Fail' for 25% of America's Churches
Reading Time:
2
minutes
The American Bible Society's fifth annual State of the Bible survey of 2,000 Americans has some interesting findings.  Not everything in the extensive poll is discouraging. In fact many findings are very encouraging and perhaps courter-cultural compared to the Hollywood and media narrative.
For example over 60% of Americans say that they would like to read the Bible more than they do.   Nearly 8 in 10 (79%) say that the Bible is sacred literature or holy.  That's nearly eight-times higher than the next most frequently mentioned holy book, the Koran (10%).  The Torah is considered sacred by 7% followed with 4% for the Book of Mormon.
Here's more:
Half (51%) of Americans say that the Bible has too little influence upon society today.  Another 27% say its influence is "just right."  Only 19% say that the Bible has too much influence upon American society.
More than half of all U.S. adults believe that politics would be more civil if politicians read the Bible on a regular basis (56%); a similar proportion agree that America's politicians would be more effective if they read the Bible on a regular basis (58%).   I wonder if this poll was conducted before or after Donald Trump began regularly swearing in his speeches and spoke of "two Corinthians."
Adults who read the Bible in the past week are more than twice as likely to have given a lot of thought to how the Bible might apply to their life (58%), compared to those that had heard the Bible read at church or Mass but who had not read the Bible in the past week (28%). Those who heard the Bible read aloud at church are more likely to say they gave some thought to how it might apply to their life.
Residents of the Midwest (94%) and South (92%) are more likely to have a Bible in their household than residents of the Northeast (78%) or West (84%).
Interestingly, and perhaps contrary to perception, the most preferred version of the Bible by far is still the King James version (39%) with an additional 10% preferring the New King James version.   The NIV and ESV are the most often mentioned of the other translations.
A strong majority of Americans agree that the values and morals of America are declining (80%).  While the top factor for this is believed to be the influence of movies, television and music, a significant portion of Americans also say the lack of Bible reading is a main factor in our nation's moral decline.
There was a lot of information in this poll about reading habits and the influence of the Bible, but one sentence in the summary really shocked me.  "One-quarter of adults say they never hear the Bible read aloud at a church service or Mass."
Spread over all the churches, this could mean that the Bible is not even being quoted in one-in-four services on any given weekend.  That's dumbfounding and almost incomprehensible.  As much as anything else, this Biblical void in churches may explain a whole lot about the condition of our culture and the Biblical illiteracy of America, (which this poll also revealed.)