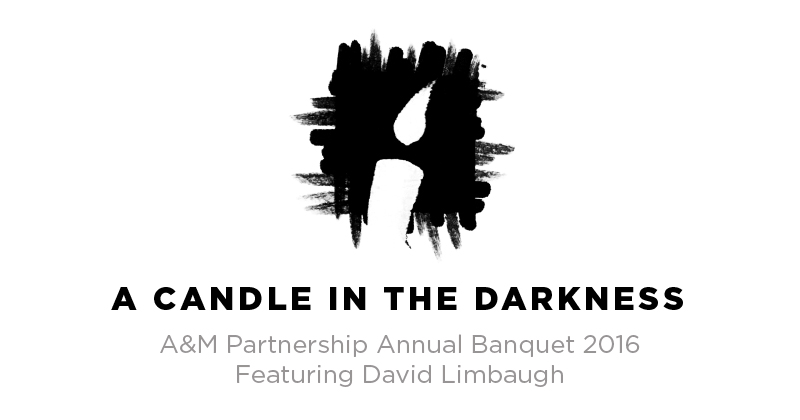 A&M Partnership Banquet Featuring David Limbaugh
October 20, 2016 @ 7:00 PM
-
9:30 PM
Please join us for the Abstinence & Marriage Education Partnership Annual Banquet on Thursday, October 20, 2016 at the Cotillion in Palatine at Route 53 & Northwest Highway.  A&M reaches teens around the country through private and public schools and churches with a clear message on the importance of sexual purity and marriage preparation.
Our Annual Banquet will begin promptly at 7:00pm concluding at 9:30pm. There is no cost to attend although there will be an opportunity for financial partnership. Please help us spread the word through e-mail, social media, and personal invitation.
David Limbaugh, NYT Bestselling Author and Syndicated Columnist
David Limbaugh is a nationally syndicated columnist with Creators Syndicate and a New York Times, best-selling author.  His list of titles include:  Persecution, Jesus on Trial, and The Emmaus Code.
David graduated Cum Laude from the University of Missouri, Columbia, with a BA in Political Science.  He received his Juris Doctorate from the University of Missouri, Columbia Law School in 1978 where he was a Member of Missouri Law Review. He served in the National Guard from 1972-1978.
Admitted to the Missouri Bar in 1978, David began practicing law in September 1978 and has continued in practice since. He is presently a partner in the law firm of Limbaugh, Russell, Payne and Howard.  David and his wife Lisa have five children.  David is the brother of popular talk show host, Rush Limbaugh.