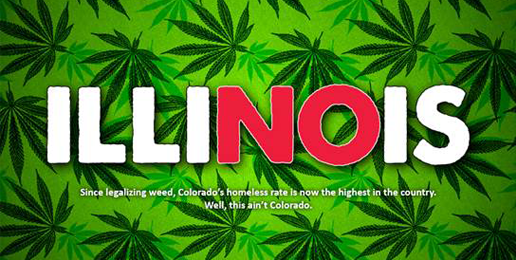 Marijuana Meeting – Feb. 16th in Mt. Prospect
February 16, 2019 @ 2:00 PM
-
3:30 PM
You won't want to miss this meeting! Learn what the marijuana industry and its proponents don't want you to know.
The tax windfall isn't happening. Click here and search for budget. In fact, for every dollar Colorado sees in tax revenue, it costs  at least $4.50 to mitigate the negative effects on society.
States that have legalized high potency marijuana are experiencing an increase in traffic fatalities, ER visits, poison control center calls, hospitalizations, homelessness, young people using and becoming addicted, psychotic and violent behavior. More here and here.
WHEN: Saturday, February 16, 2019
WHERE: Brick City Tavern
                    34 S. Main Street
                    Mt. Prospect, Illinois
TIME:       2:00 PM – 3:30 PM (doors open at 1:30)
Sponsored by Conservative Reform Republicans
PLEASE RSVP to [email protected]
SPEAKER:
Dr. Andrea Barthwell, M.D., D.F.A.S.A.M. is the Chief Medical Officer for Treatment Management Company.  Dr. Barthwell leads, educates and guides the treatment of patients through evidence-based, clinical best practices in each of 31 licensed, facility locations across the nation.  She is also the founder and CEO of Two Dreams, a comprehensive wellness center for the treatment of alcoholism and substance use disorders and the founder and Chief Executive Officer of the Washington, DC-based global healthcare and policy-consulting firm EMGlobal LLC.
Dr. Barthwell served as Deputy Director for Demand Reduction in the Office of National Drug Control Policy (ONDCP) under President George W. Bush from 2002 to 2004. As a member of the President's sub-cabinet, Dr. Barthwell was a principal advisor on policies aimed at reducing the demand for illicit drugs across the continuum of prevention intervention.