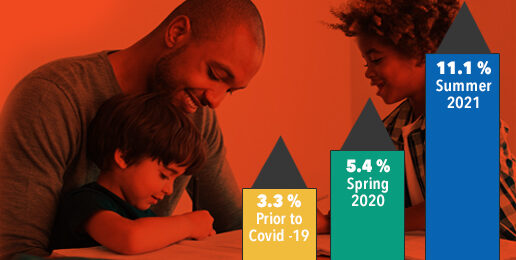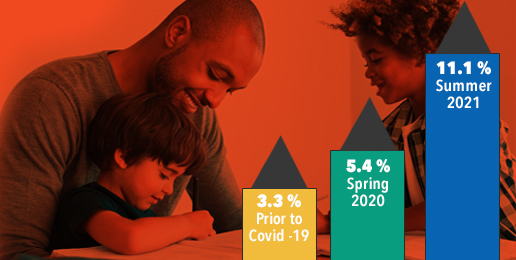 A Significant Change in Education Demographics
The number of kids who home school is slightly lower as my two head off to college in a few weeks. However, this is certainly no dent in home education. A new report finds that even though many public schools will soon reopen for in-person instruction, the percentage of parents who are choosing to educate their children has jumped dramatically.
According to the U.S. Census Bureau, the percent of students who will be educated at home has doubled from 5.4 percent in the spring of 2020 to 11.1 percent today. Prior to the pandemic, the number was 3.3 percent. The Bureau distinguished between households that were reporting true home education rather than virtual or remote learning from a public school.
Interestingly, one of the biggest surges is among African American families where the rate has jumped from 3.3 percent to 16.1 percent.   
"The global Covid-19 pandemic has sparked new interest in homeschooling and the appeal of alternative school arrangements has suddenly exploded," wrote Casey Eggleston and Jason Fields for the Census Bureau.
One also has to wonder if the things many parents have observed remotely, such as critical race theory or radical sexual ideologies, have caused more to want to ensure that their values are being conveyed to their children rather than being undermined by leftist activists in the schools.
---
This article was originally published by AFA of Indiana.