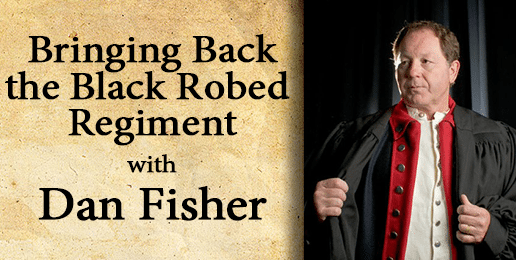 Once again, we are pleased to announce the return of Pastor Dan Fisher and his presentation titled Bringing Back The Black Robed Regiment to the state of Illinois. This is a wonderful opportunity to learn about our Christian heritage and the forgotten lessons of our past, while encouraging pastors and Christian lay people to be active stewards of God's gift of self-government.

10.24.14
Two proposed changes to the Illinois Constitution will be on the November 4th ballot — one pertaining to crime victims' rights and the other, elections. In addition, three advisory referenda will be on the ballot.

10.24.14
Written by Allen Sears I recently wrote to invite you to enlist your pastor to participate in our seventh annual Pulpit...

A recent article in The Telegraph titled "Incest a 'Fundamental Right', a German Committee Says" was precipitated by the infamous case...

10.22.14
If Christians are to accept gay so-called marriage, they must accept that our liturgies and our services, our pastors and priests, our forefathers and foremothers have been for centuries wrong about the meaning of marriage.
10.21.14
Religion, and maybe Ebola, owned the news this week. From the confusion and public relations nightmare at the Vatican over the Synod's Relatio, to the Caesarism of Annise Parker and the City of Houston subpoenaing sermons from pastors, it has been a busy week for the religion beat.

10.21.14
Insistent media messages claim surging and overwhelming public support for redefinition of marriage but recent numbers from major surveys and the Census Bureau tell a very different story.

Is homosexuality compatible with Christianity? Can you be proudly "gay" and Christian? How do I reach out to my 'gay'...