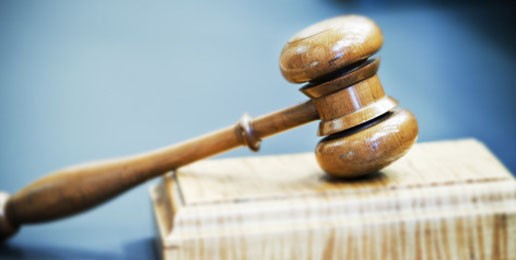 07.06.15
Last week was not a particularly good one for jurisprudence, integrity, marriage, morality, common sense and even the United States' viability as a nation. Two court cases undermined traditional notions of morality and marriage, respectively, and enshrined in law...

07.03.15
I would love to hear Melissa and Aaron Klein's answer if some "LGBTQIAAP" activist or intrepid, "unbiased" journalist asked, "How would the legalization of gay marriage affect you?" Oh wait, no one can hear their answer because Oregon Labor Commissioner Brad Avakian has ordered them to "cease and desist" from publicly discussing how it's affected them.

07.03.15
Like fascists, Communists, and boy-band producers, the American Left has always believed it could fine-tune human nature if it could only "get 'em while they're young." That's why the Left works so hard to impose its will on schools and universities. As John Dewey, America's high priest of educational progressivism, explained in 1897, the student must "emerge from his original narrowness" in order "to conceive of himself" as a cog in the larger social order.

Hold on. Courage, Matt, courage. Breathe. OK, I'm ready. This is it. I'm coming out. I want the world to...

07.02.15
"Homo is Healthy" was one of the signs on the official gay pride website for the big march celebrating the Supreme Court's ruling on same-sex marriage on Sunday, June 28, in New York City.

The speed with which same-sex "marriage" has been both accepted and then promoted in American culture has surprised even its...
07.01.15
Written by Diane Medved President Barack Obama was so romantic when commenting on the U.S. Supreme Court 5-4 ruling that same-sex...

The Ethics and Religious Liberty Commission of the Southern Baptist Convention just released a document titled "Here We Stand: An...