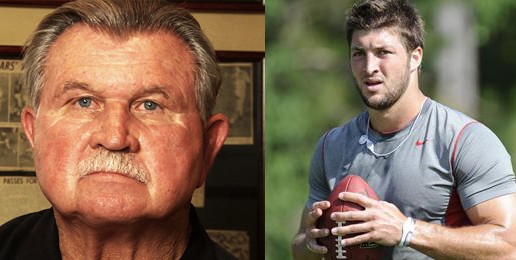 I have an orange and blue tie that I like to wear, but being an Indianapolis Colts fan, it never entered my mind that it matched the colors of the Chicago Bears until some Bears fans at my church ruined...

The race for the 18th Congressional will be held on September 10th.  Republican Darin LaHood and Democrat Rob Mellon are...

08.26.15
Mauck & Baker is a well-respected Chicago law firm committed to protecting religious liberty through the application of biblical principles. In the service...

08.26.15
After the 7
th
Planned Parenthood video exposé in which a former StemExpress phlebotomist described slicing through the face of...

Cate Dyer, the lesbian founder and CEO of the fetal tissue procurement company StemExpress, tried doggedly to prohibit the release...
08.25.15
Bold, wise, and eloquent, IFI Banquet speaker Anthony Esolen indicts the murderous madness that is sucking the life out of...

08.24.15
Several members of the Denver City Council have stalled a lease for a Chick-fil-A restaurant at the city's international airport due to the fast-food chain's opposition to same-sex marriage.

"Judge not, lest ye be judged" is among the most frequently-uttered passages in the Bible, particularly by those who wish...