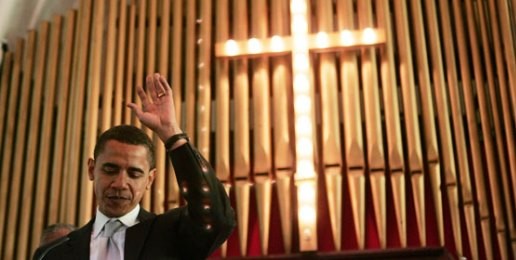 Constitutional revisionists within our mainstream press claim that First Amendment religious protections extend only to churches and homes. So, why is it that they become silent as church mice when President Barack Obama publicly appeals to his Christian faith in defending...

03.03.15
Late last week, State Representative Sara Feigenholtz introduced HB 4013, a bill that would remove all prohibitions on taxpayer funding of abortions. In other words, this legislation would reverse the current law which bans taxpayer funding of abortion under Medicaid. In 1977 there were over 12,700 abortions paid for under Public Aid's Medicaid program with taxpayer dollars.

IFI is working with other Illinois pro-life groups in advocating for an important pro-life bill sponsored by State Representative Barbara Wheeler (R-Crystal...

Professor Robert George, renowned scholar on religious liberty at Princeton University, spoke with IFI's Monte Larrick at the recent pro-life SpeakOut Illinois conference.

In 2007, and with that same nauseating arrogance that has come to define him, then presidential candidate Barack Obama duplicitously...

Join us on April 10-11, 2015, in the western suburbs of Chicago for the first annual IFI Worldview Conference featuring Dr....

Much metaphorical ink has been spilt over the un-American assault on the religious liberty of elderly Washington florist Barronelle Stutzman, who...

Even with the daily pro-Muslim sentiment coming out of the White House on a daily basis, many Americans are surprised to find out that billions of their tax dollars are funding nations that enforce Islamic law and persecute Christians — and an overwhelming majority oppose it.