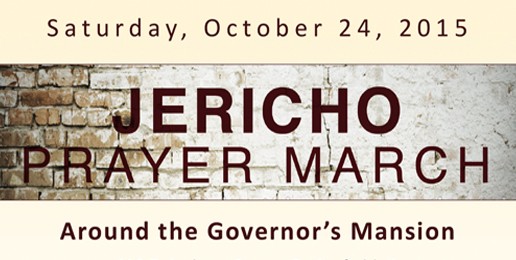 10.04.15
On Saturday, October 24th there will be a Pro-Life Rally and Jericho March at the Illinois Governor's mansion in Springfield. Illinois Family Institute in cooperation with the Christian Emergency League is calling for Pro-Life Illinoisans to rally at 410 E. Jackson St. from 11 AM until Noon to pray and recite scripture, to sing hope into the darkness, and to call on the Lord's blessing as we answer His call to "rescue the weak and the needy, and deliver them from the hand of the wicked."

10.03.15
The beginning of American law, the concepts of independence and freedom, is rooted in the belief that moral absolutes exist within a universal standard of justice independent from political rulers. The Judeo-Christian faith is not separate from but foundational to just and fair public policies that encourage human flourishing.

When a decorated soldier was told to turn a blind eye from intervening in the case of a child who was being repeatedly raped and beaten, he knew it was an order he had to refuse. Now, doing the right thing will cost him his career.

I had the privilege a few weeks ago of speaking together with Anthony Esolen at the Illinois Family Institute. His...

10.01.15
Last week the Chicago Tribune published an opinion piece by Rebecca Cohen, whose third child was diagnosed with a condition at a 20-week ultrasound that would result in death within hours of birth. In an eloquent essay, Cohen argued that aborting the baby was the best option, which is why she opposes a ban on abortion after 20 weeks of gestation. I disagree.

Did you hear what Joe Walsh said about Dan Fisher's presentation of "Bringing Back the Black Robed Regiment"? Watch the...

SB 1564 will radically alter the Illinois Health Care Right of Conscience Act — an Act that allows medical personnel and health care...

09.29.15
Pope Francis offered his support to the Little Sisters of the Poor in a quiet visit to a group of nuns fighting back against the Obama's administration's birth control mandate included in the Affordable Care Act.