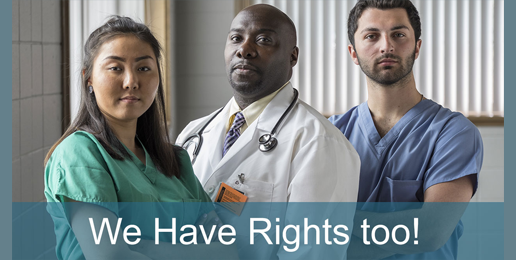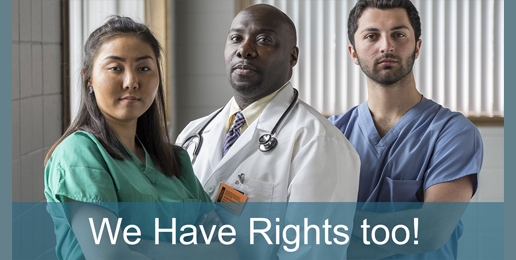 Biden to Eliminate Healthcare Workers' Conscience Rights
Reading Time:
3
minutes
Initially drafted by President Donald J. Trump in 2018, the Healthcare Workers' Conscience Rights allowed healthcare workers protection from retribution after refusing to participate in a medical procedure that violated their religious beliefs. This rule meant that medical professionals could refuse involvement in abortions, gender reassignment surgeries, or dispensing medications that go against their religious beliefs. A federal judge blocked the original rule, so it was not fully implemented. However, now President Joe Biden wants to remove any remnants of protection for healthcare workers.
The rescission of the rule will be announced by the Department of Health and Human Services (HHS). Healthcare workers, as a result, may be forced into performing abortions or attending to patients undergoing gender reassignment surgeries despite their opposition and deeply held religious convictions. Such change to the field of healthcare not only is devastating to the profession but could not have come at a worse time. After all, healthcare is already experiencing a crisis.
The revocation of the rule first makes the healthcare worker have to choose between their faith and their career. This type of manipulation of workers is unacceptable. No one should force anyone to participate in horrific procedures such as abortion against their will. Nurses and doctors, if forced to violate their religious beliefs, may begin to leave their careers for positions that are less likely to go against their convictions.
That's exactly what happened following COVID. Nurses and doctors have begun a mass exodus from the healthcare industry. Hospitals are frequently understaffed and have resorted to using travel nurses. If the HHS does not allow medical staff to reject participation in these despicable procedures, it will lead to more shortages as the staff leaves medicine. The World Economic Forum has predicted that there will be a shortage of 13 million nurses worldwide by 2030. In a survey completed in late 2021, 32% of RNs stated they had considered leaving direct-patient care nursing. If Biden revokes the Healthcare Workers' Conscience Rights, this number will undoubtedly rise.
Perhaps the most concerning aspect of eliminating this rule is the horrific potential increase of people and facilities participating in the evil of abortion and the destructiveness of gender reassignment. In reality, these two industries are bent on destroying our children. Forcing a healthcare worker to be involved is attuned to forcing a person to participate in child abuse and murder.
We cannot allow Biden to continue to push abortion and the LBGTQ policies of the left. Our children are becoming victims, and leftist politicians' ridiculous ideas dismantle the healthcare system. We must continue to support the right of healthcare workers to decline participation in medical procedures that violate their deeply held religious and moral beliefs.
Take ACTION: If you believe that the HHS should continue to support the rights of healthcare workers and fully implement President Trump's rule, please click HERE to send a message to your  U.S. Representative. Ask him/her to object to President Biden's rescission of this important federal rule that protects conscience rights. Most Americans believe that medical professionals and organizations should be able to opt out of controversial medical procedures and treatments.
MORE: Ask your federal lawmaker to co-sponsor H.R. 6060, a bill called the Conscience Protection Act (CPA). The act would strengthen federal conscience protections for health care providers, prohibit any level of government from discriminating against health care providers, and empower victims to seek relief in court for violations of the law. Despite efforts by conservative lobbyists, the Conscience Protection Act (CPA) has not yet been assigned or heard in committee.
There are currently 105 co-sponsor of this legislation in the U.S. House, including Illinois U.S. Representatives Mike Bost (R-Carbondale), Rodney Davis (R-Taylorville), Darin LaHood (R-Peoria), and Mary Miller (R-Oakland). There is no good reason that this number of co-sponsors isn't twice or three as high.
Also, be sure to vote in the upcoming primary elections on June 28th and also the mid-term election held on November 8th. We must put representatives in place that respect life and the rights of all individuals to express their religious and moral beliefs.
---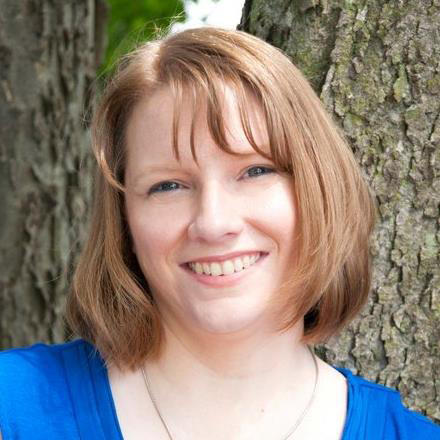 Related Articles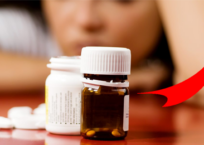 Top Expert Sounds Alarm on Surge in Antidepressant Use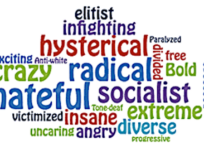 Hatred Animates the Left