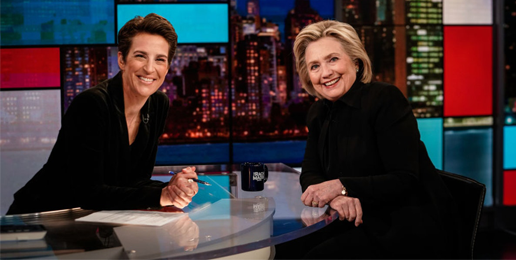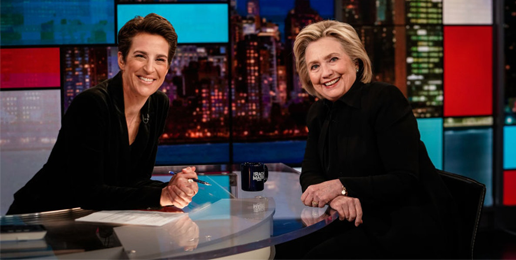 Rittenhouse and Justice in a Leftwing Dystopia
Reading Time:
4
minutes
A gang of college students at Arizona State University (ASU) committed to "social justice" as redefined by leftists are trying to get Kyle Rittenhouse kicked out of ASU's online nursing school, calling him a "bloodthirsty murderer" who makes the campus "unsafe." They want to "abate" the "danger" posed by Rittenhouse's virtual presence in an online nursing class. In the real world, where many of us still live and move and have our being, this is called cancelling or industrial-strength bullying.
In addition to demanding the administration "withdraw" Rittenhouse from the school, the four oppressive, tyrannical, exclusionary, leftwing organizations—MEChA (Movimiento Estudiantil Chicanx de Aztlán), Students for Socialism, Students for Justice in Palestine, and the Multicultural Solidarity Coalition—are demanding that the school issue a public statement against the "racist murderer Kyle Rittenhouse."
Rittenhouse is the teen who was recently unanimously acquitted of two homicide charges, one count of attempted homicide, and two counts of reckless endangerment. One count of unlawful possession of a firearm and one count of curfew violation were dismissed by the judge. There was no evidence provided during the trial proving Rittenhouse was guilty of any crime or suggesting he was motivated by racism. In fact, even the prosecution's witnesses undermined the fantastical tale that Rittenhouse is a racist, bloodthirsty murderer, hell-bent on vigilantism. And yet, the self-identifying "social justice" warriors want Rittenhouse punished.
Their actions are worse than those of vigilantes—of which Rittenhouse is not one. Their libelous attacks against Rittenhouse and their demands that Rittenhouse—who has been found innocent of all charges—be refused entrance to a state university are the actions of vengeful criminals and petty tyrants with big egos and cultural power wielded in support of gross injustice.
The lack of awareness of their own ignorance, hypocrisy, and control-freakish impulses is not a poison affecting only leftist millennials. They've drunk deeply from the cup of arsenic prepared for them by leftist boomers who took control of all cultural institutions decades ago and are desperately gripping those institutions as they feel their grubby fingers being pried loose.
One of those boomers is the politically immortal harpy Hillary Clinton, who in a recent interview with MSNBC's Rachel Maddow, said this:
[W]hat we've seen sadly in the last several years is not new … but it is, unfortunately, turbo-charged by the combination of demagogues, social media that is more interested, frankly, in profitability than the rule of law or unity, that feeds disinformation in a way that strips people to the core of their insecurities and their fears. …

I think we're really on the precipice … of seeing people, particularly in the Republican Party, but not only there, who truly just want power, power to impose their views, power to exploit financial advantage, power to implement a religious point of view. …

[B]ecause of the way we are getting our information today and because of the lack of gatekeepers and people who have a historic perspective, who can help us understand what we are seeing, there is a real vulnerability in the electorate to the kind of demagoguery and disinformation that, unfortunately, the other side is really good at exploiting.
Who exactly are the "demagogues" who are more interested in "profitability than the rule of law or unity"?
Are these "demagogues" the climate alarmists who profit from frightening children? Are they the race-baiting entrepreneurs who profit from keeping hate and fear alive and then sell their snake oil seminars to government schools and corporate America to end hate and fear?
Who is least interested in the "rule of law"?
Is it those who support election integrity, border security, anti-theft laws, and the Second Amendment or those who seek to make voter fraud, illegal immigration, and looting easier and who want to jettison the Second Amendment?
Is it primarily Republicans who seek power to impose their views?
Who denies Americans the ability to choose how, where, and what their children are taught? Who insists that their sexuality beliefs and theirs alone be taught in our "inclusive" government schools? Who allows teachers to call those who disagree names like "transphobe" and "homophobe"? Who wants to teach all children the racist fiction that all white people are oppressors? Who demands all teachers use incorrect pronouns in the service of the "trans" superstition or be fired? Who is demanding an 18-year-old found innocent in a court of law be punished?
Hillary Clinton doesn't fear that Republicans seek "power to implement a religious point of view." She and other leftists fear that theologically orthodox Christians may remain free to exercise their religion. And she and her ideological allies seek to disseminate their divisive, bigoted, anti-Christian, anti-constitutional views all across the nation.
Clinton claims in her own special unifying and non-ironic way that "the other side" is "really good at exploiting demagoguery and disinformation." Oh, really?
Which side created and promoted the fake Russian Collusion scam and spent $38 million dollars of taxpayer money to promote, "investigate," and prosecute the scam?
Which side claimed in fake dudgeon that Hunter Biden's computer was not Hunter Biden's computer?
Which side had a New York Post story about Biden's computer with all its unseemly content about sexual perversion and influence-peddling buried until after the 2020 Election?
Which side promoted a fantastical tale about former President Trump watching prostitutes urinate, while burying a true story about Hunter Biden frolicking naked with two prostitutes?
Who wrote endless stories about the Trump children's legitimate businesses while saying nothing about nouvel artiste Hunter Biden earning millions on the sale of his "art" to anonymous customers?
Which side calls the Jan. 6 riot a violent armed insurrection even though no guns were fired by the "violent armed insurrectionists," while calling months of rioting, looting, and arson during which government property and police were attacked—which is the definition of "insurrection"—"mostly peaceful protests"?
Clinton's solution to the problems she outlined? She wants more "gatekeepers" to censor the alleged "demagoguery and disinformation" that "the other side is really good at exploiting" and more people who have a "historic perspective." Maybe Clinton doesn't know the difference between "historic" and "historical." While Nikole Hannah-Jones's 1619 Project could possibly be deemed "historic" in its inanity and in helping to fan the flames of righteous indignation under the "other side," it certainly lacks "historical perspective."
If Clinton wants more people who have a historical perspective, I recommend Victor Davis Hanson.
Listen to this article read by Laurie:
---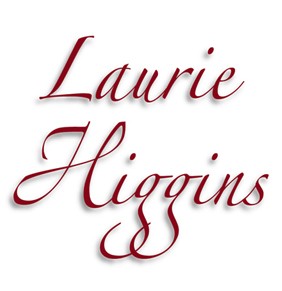 Related Articles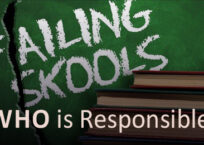 Who is Responsible?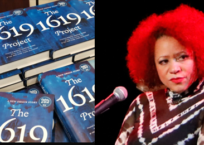 1619 Project Author Gets Historical Facts Wrong