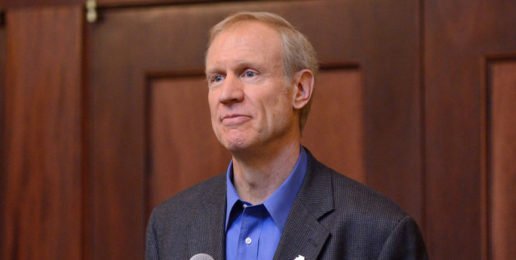 Pro-Lifers Urge Gov. Rauner to Keep His Word and Veto HB 40
During the Pro-Life Action League's annual Face the Truth Tour, the organization's executive director weighed in on the politics surrounding pro-abortion legislation approved Democrats in the Illinois General Assembly. Eric Scheidler says failing to veto House Bill 40 could help derail Governor Bruce Rauner's re-election bid and serve as a wall against pro-life actions taken by President Donald Trump.
Take ACTION: Click Here to email Governor Bruce Rauner. Urge him to keep his pledge to veto HB 40. Also, please continue to call the governor's public comment line every day until this is resolved: (217) 782-0244 and (312) 814-2121.