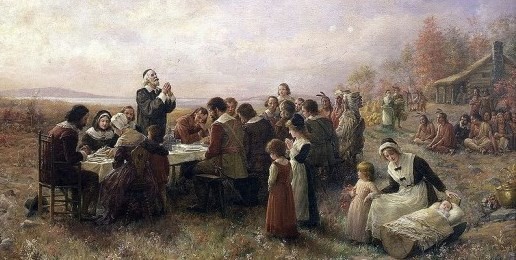 Have a Blessed and Safe Thanksgiving
The board of directors and staff of Illinois Family Institute extend our heartfelt thanks to all of you who have supporter our organization and the pro-family cause over the last year, and we wish you and your families a most wonderful and safe Thanksgiving holiday.  
"In everything give thanks,
for this is the will of God in Christ Jesus concerning you."
~1 Thessalonians 5:18 
In the 19th century, Henry Morton Dexter wrote an amazing poem about the First Thanksgiving. It combines these concepts and ideas, and could be another tidbit for you to recite this year at Thanksgiving: 
We had gathered in our harvests, and stored the yellow grain,
For God had sent the sunshine, and sent the plenteous rain;
Our barley-land and corn-land, Had yielded up their store,
And the fear and dread of famine, oppressed our homes no more. 
As the chosen tribes of Israel, in the far years of old,
When the summer fruits were garnered, and before the winter's cold,
Kept their festal week with gladness, with songs and choral lays,
So we kept our first Thanksgiving in the hazy autumn days.
Some Background on Thanksgiving
The biblical doctrine of giving thanks is at the root and origin of this truly American holiday. God declares in His Word that we are to give thanks "in everything." We certainly are not to approve of everything, and thus this does not mean we give thanks for every event that occurs in our lives or all that happens to us. However, in the midst of every circumstance, every trial and all that comes to us, knowing God has allowed it all for our good, we are grateful, for this is the will of God in Christ Jesus. 
Giving thanks is being grateful for who God is in the midst of everything. Its focus is on God and who He is, not on what we think we deserve. The entitlement mentality is reflected in our nation now more than ever. But God is good and we are sinful. We deserve judgment, but receive much mercy. When we realize who we are and what we deserve in contrast to who God is and what He has given us, we are grateful in the midst of whatever circumstance may come our way. 
When the Pilgrims arrived in November of 1620, they brought with them the biblical doctrine of giving thanks. They gave thanks to God in the midst of difficulties (banishment, jail, persecution and loss of material possessions, storms at sea, and being blown off course to Cape Cod.) They gave thanks to God in the midst of death when half their company died the first winter. They gave thanks to God in the midst of drought (in 1623) and especially thanked God when it rained "gentle showers." 
They also gave thanks to God during their three day harvest festival, probably in the month of October, 1621, which is the origin of our modern Thanksgiving holiday.  The 51 surviving Pilgrims were joined by 90 Native Americans for this three day feast. They ate seafood, fowl and native wild turkey along with venison. Only four adult women had survived to host a dinner of 140.  
In October 1789, President George Washington proclaimed the first national Thanksgiving to be Thursday, the 26th of November that year.  The proclamation declared, in part, that Americans should observe a day of "public thanksgiving and prayer" devoted to "the service of that great and glorious Being who is the beneficent Author of all the good that was, that is, or that will be."
Washington was very dedicated to showing thanks — to Divine Providence, to his wife Martha, to his troops, to the Continental Congress, and to his fellow countrymen.  There are many very positive character traits that we assign to him — unflinching integrity, bold and decisive leadership, undying loyalty, and incredible humility – and perhaps chief among them was his reputation for thanking others and giving credit to those who deserved credit.  Read and/or print the entire proclamation HERE.
The origin of giving God thanks in the midst of difficulty was rooted in the Feast of Tabernacles. The Feast, described in Leviticus 23:34, took place for a week in October, and involved feasting and giving thanks to God for your provision though mixed with suffering.  (See also Deut. 16:14-15)  It has also been called the Feast of Ingathering (or harvest), the Feast of thanksgiving, and the pilgrim feast (due to the wandering of the Israelites). It was a celebration of joy mixed with suffering and the abundance of water in the midst of drought.  
These are things Christians would do well to remember today as we giving thanks to God Almighty for His goodness, mercy and love to us!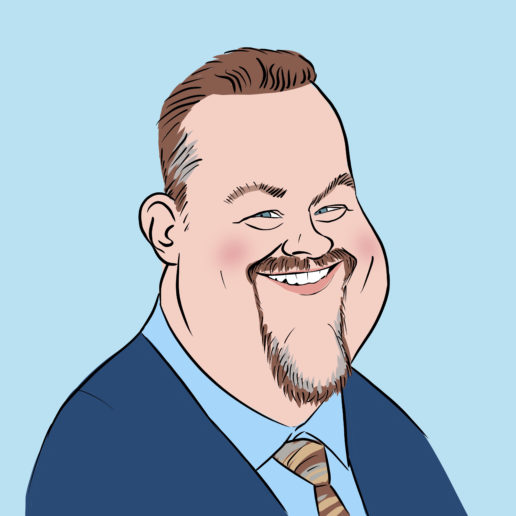 Illinois Family Action
(501c4). David has 25-plus-years of experience in public policy and grass-roots activism that includes countless...