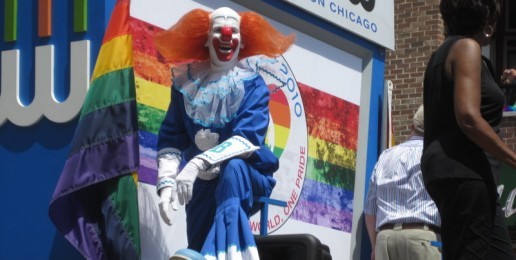 2010 Chicago Gay Pride Participants
Much to the chagrin of Bible-believing Americans, President Barack Obama officially proclaimed June "Lesbian, Gay, Bisexual, and Transgender Pride Month" month.
In Chicago, as in many other big cities in America, pandering politicians and so-called "news" organizations quickly line up to show their approval and support for those who identify themselves by their sexual behavior. Specifically, they march in Chicago's "Gay Pride" Parade. This year, the parade is scheduled for Sunday, June 27 at noon in the Lakeview neighborhood.
Please note the public officials and the government agencies that are participating in this event: each entry costs taxpayers $175 plus the costs of the float and displays.
Aside from the celebration of perverse sexual behavior and the blatant disregard for obscenity and decency laws, the most disturbing aspect of this yearly event is the presence of children, both as participants and spectators. This year, the Chicago Pride Parade lineup includes not one, but two Chicago Elementary Schools.
In the past, adults have attempted to shield children from accidental exposure to immoral behavior: things their minds are too young to comprehend. Protecting their innocence was a priority. But now adults are purposely exposing children to degenerate conduct and celebrations of sexual perversity.
Don't expect Chicago's media to blow the whistle. No, they will be too busy dancing on their official floats in the parade. The dominate media in Chicago (and elsewhere) have given up on the idea of neutrality when it comes to issues as important and contentious as homosexuality, the meaning of family and marriage, and traditional religion. They have taken the side of homosexual activists and will not dare to challenge parade organizers in fear of being called intolerant, or worse, a bigot.
The media has intentionally discarded any notion of journalistic integrity when it comes to the divisive issue of homosexuality and counterfeit marriage and have, in turn, become fierce advocates.
Here is the list of those participating in the 2010 Gay "Pride" Parade:
Politicians and Political Groups

U.S. Rep. Mike Quigley
U.S. Rep. Jan Schakowsky

Gov. Patrick Quinn/staff
Illinois Attorney General Lisa Madigan
State Treasurer Alexi Giannoulias (Candidate for U.S. Senate)

State Sen. President John Cullerton
State Sen. Jeff Schoenberg
State Sen. Heather Steans
State Sen. Harry Osterman

State Rep. Sara Feigenholtz
State Rep. Greg Harris
State Rep. Deborah Mell
State Rep. David Miller (Candidate for Illinois Treasurer)

Mayor Richard Daley's Advisory Council on LGBT Issues
Mayors Bicycle Ambassadors
Chicago Alderman Tom Tunney
Chicago Alderman Scott Waguespack
Chicago Alderman Helen Shiller
Chicago Alderman Toni Preckwinkle (Candidate for Cook County Pres.)
Chicago Alderman Joe Moore
Chicago Alderman Roberto Maldonado
Chicago City Treasurer Stephanie Neely

Cook County State's Attorney Anita Alvarez
Cook County Sheriff Tom Dart
Cook County Clerk Dorothy Brown
Cook County Recorder of Deeds Eugene Moore
Cook County Democrats
43rd Ward Democratic Committeeman Michele Smith

Metropolitan Water Reclamation District

Alliance of Illinois Judges

Candidate Joel Pollak (9th Congressional Dist.)
Candidate Scott Lee Cohen (Independent for Governor)
Candidate Ann Williams (11th Dist. State Rep.)
Candidate Robyn Gabel (18th Dist. State Rep.)
Candidate Don Nowotny (Alderman of Chicago's 46th Ward)
Candidate James Cappleman (Alderman of Chicago's 46th Ward)

Illinois State Bar Association
Illinois Green Party
ACLU of Illinois
Log Cabin Republicans
Planned Parenthood

Government Agencies

Chicago Police Superintendent Jody P. Weis
Chicago Commission/Human Relations
Nettelhorst School (Chicago Public Elementary School)
Chicago Waldorf School (Chicago Private Elementary School)
Chicago Public Library
Oak Park Pub. Library
Gerber Hart Library (Chicago Public Library)
CTA
Chicago Dept. Public Health
Amtrak
Illinois Lottery
Anti Cruelty Society

Sports Organizations

Chicago Cubs
Chicago Force Football

Media

Chicago Public Radio
ABC7 Chicago
WLEY-FM
WGN-TV
KISS-FM
WGN-AM
WXRT
JACK-FM
WCPT
WLIT-93.9
WCIU-TV
WBBM-FM/B96
Chicago Tribune's RedEye Newspaper
Chicago Grab Magazine

Local Businesses

ComEd
BMW Sherreville
Grossinger Auto Group
Cricket Communications
Old Town School of Folk Music
Royal Service Realty
Threadless.com
Fields Infinity
Paninos Cafe
Bill Jacobs Volkswagen
Fletcher Jones Volkswagen
Windy City Movers
New Town Alano
Saugatuck
Chicago OUtfit
Advocate Illinois Masonic Hospital
Alcala's Western Wear
Mi Tierra Mexicana
Greenhouse Theater
Yoga Now
Nuns for Fun/Late Nite Catechism
Northside Toyota
Club Escape
Horizon Hospice
Campit Outdoor Resort
Chicago Apartment Finders
Brown Elephant
Chi-Town Squares
Standard Bank
John Baethke Plumbing
Maneuvers
Molitor Financial Group
Pretty Boy Enterprises
Animal Ark Vet Clinic
Fusion Radio Chicago
Evanston Subaru
Core Center
Le Passage
Pivot Point Academy
Broadway in Chicago
Sidetrack Nightclub
Barely Standing Rock Band
Hydrate Nightclub
Baton Show Lounge
Williams Inn
Jeffrey Pub
Miss Foozie
Resnick Auto
Robert Jeffrey Hair Salon
Folia Brasil
Lakeview East Chamber of Commerce
Chicago Smelts
Hunters Nightclub
Club Krave
Pop Goes the Gio
Chicago History Museum
Looking Glass Theatre
Bailiwick Theatre
Velvet Rope
Berlin Bar
PDQ Construction
After Dark
Marbles Brain Store

Corporations

United Way
Chipotle Mexican Grill
Holiday Inn Express
Orbits
Northrop Grumman
Google
MB Financial
Restoration Salon
Office Max
Astellas Pharma
Domicile Furniture
Chase Bank
Sears Holding
Bank of America
I-Go Car Share
Exelon Corp.
Frito-Lay
PepsiCo
LA Tan
Blue Cross/Blue Shield
Caribou Coffee
Miller Lite
Sara Lee
KPMG
Wrigley Co.

Pro-gay Organizations

Anti-Defamation League
Civil Rights Agenda
Ride for AIDS
Tree House Humane Society
Fillipino Pride
Just Married
GayMatchChicago.com
Active Transportation Alliance
Ram/Leather/Cupid/Banana
Chicago Gender Society
New Town Alano Club
Spin Nightclub
Gay Liberation Network
Lambda Legal
Windy City Black LGBT Pride
Dignity Chicago
Human Rights Campaign
PFLAG
Dykes on Bikes
Equality Illinois
Chicago NOW

Schools & Professional Organizations

University of Illinois
University of Illinois at Chicago
Illinois Bar Association
Indiana University GLBT Alumni
Unite Here
Chicago Boyz (University of Chicago)
Harrington College
Hoosier Honeys
Indiana University GLBT Alumni
Columbia College
ROTC Chicago
Roosevelt University
SEIU Council
Beta Gamma
Dartmouth Club
Harrington College

Religious Organizations

Chicago Theological Seminary
St. James Cathedral
Holy Convenant United Methodist Church
Countryside Unitarian Universalists
Chicago Coalition of Welcoming Churches
Congregation Or Chadash
Bodhi Spiritual Center
Night Ministry

Misc. 

Technosexual
TransAction
Mercy for Animals
Gay McHenry
Chicago Spirit Brigade
Howard Brown Health Center
Yelp.com
Asians & Friends Chicago
Windy City Cowboys
Chicago Prime Timers
Puerto Rican Cultural Center/VIDA SIDA
Howard Area Community Center
Join the Impact
Center on Halsted
Chicago Gay Hockey
Jane Addams Hull House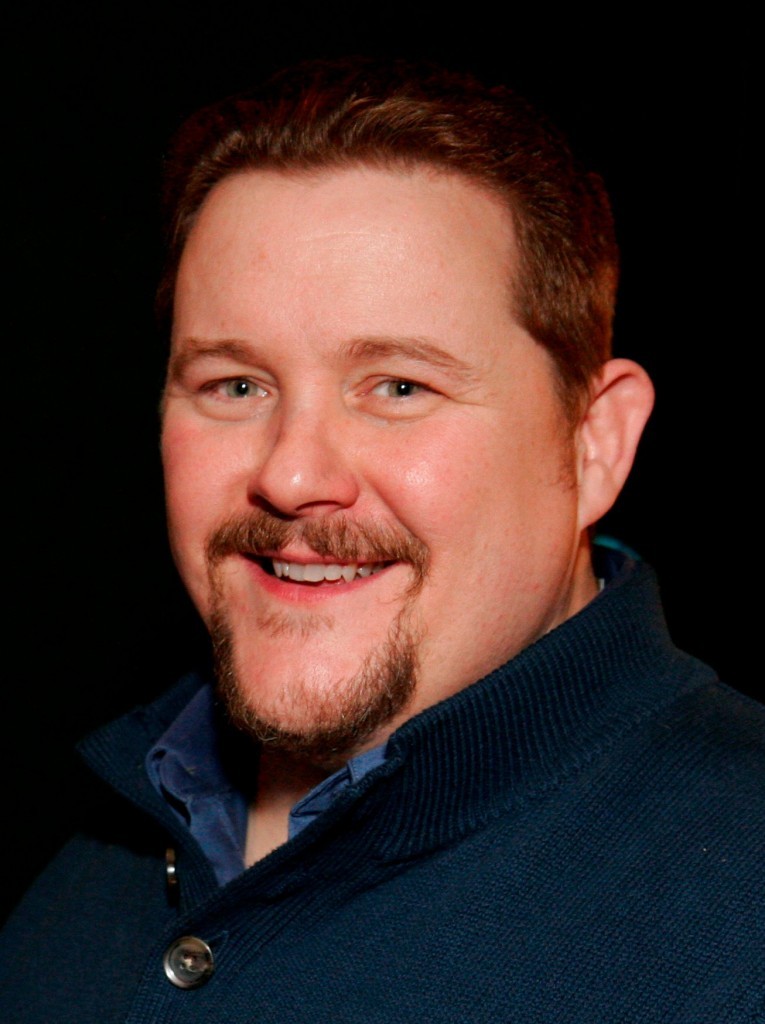 Related Articles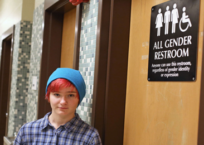 Judge Alonso: Worker of Lawlessness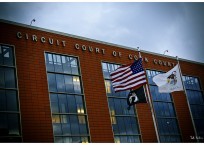 Court Grants Thomas More Society's Motion to Intervene in Gay Marriage Lawsuits