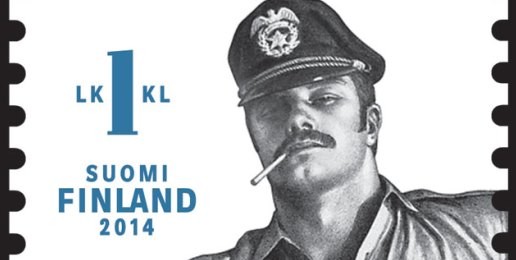 How Far Have We Fallen? A Postage Stamp Will Honor a Sexual Predator
Reading Time:
2
minutes
The postal services in the U.S. and in Finland are honoring two homosexuals who have contributed to moral decline by announcing each will get their own stamp.
One is "Tom of Finland" (Touko Laaksonnen), the late graphic artist well known in Finland for his homoerotic sketches. In the U.S., it's Harvey Milk – the San Francisco supervisor killed in 1978 along with Mayor George Moscone by Dan White, a former city supervisor.
Matt Barber, vice president of Liberty Counsel Action and founder of BarbWire.com, continues to be astounded at the accolades being heaped on Milk, a proven sexual predator.
"This is a man who was known for a perverse sexual appetite for teenage, runaway, drug-addicted boys," relates Barber, "and the fact that this Obama administration and the postal service would choose to ignore that and go with the propaganda and the hype that this guy was some kind of hero and a pro-LGBT martyr – it just boggles the mind."
Arguably, both men made an impact – but Barber tells OneNewsNow it was definitely negative.
"That [Harvey Milk] would get his own stamp and that this other homosexual activist would get a stamp honoring a lifestyle that has led to the AIDS epidemic, that has led to the spread of syphilis and STDs and a decline in our culture's morality, just speaks to how far we have fallen as a nation," he concludes.
Barber encourages people to fight back, suggesting that when they go to a post office to buy stamps and are offered a Harvey Milk stamp, they politely and firmly decline and explain that they choose not to further an immoral lifestyle.
While the USPS has not yet formally revealed the design, Linn's Stamp News has published an image of the Harvey Milk stamp. It will debut May 22, which is celebrated in California's public schools as Harvey Milk Day. The "Tom of Finland" stamp series is slated for release in September.
---
This article was originally posted at the OneNewsNow.com website.