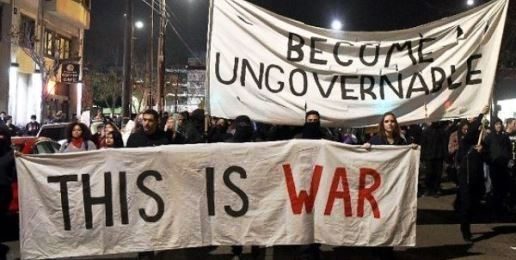 The Failure of Leftist Restraint
Reading Time:
5
minutes
The shooting of GOP House Whip Steve Scalise and several other Republicans during an early morning baseball practice this month is as unsurprising as it was dreadful. Some of our deepest expectations were realized in that moment, as the furious rhetoric being churned out by the Left finally expressed itself in the ultimate form of contempt: an attempt to assassinate political leaders.
It wasn't hard to predict where our national discourse was taking us. For years in the halls of Congress and in the courts, we've been engaged in a civil war. There's been a marked increase in the use of the term "civil war" by those who spend their days opining on culture. It's all been there but the shooting, and now we can check that box.
Until that happened, we all hoped that what was left of the original American spirit—the rule of law, respect for human dignity, a sense of honor, and love of country—would hold back the baser instincts of human nature. But we could all feel the rope fraying.
Even a cursory look at the last few years reveals a surprising amount of unfiltered and increasingly hostile rhetoric coming from politicians, entertainers, professors, scientists, philosophers, and other public figures.
It started with words
Words from Barack Obama: "they get bitter, they cling to guns or religion or antipathy toward people who aren't like them" and "I want you to talk to them whether they are independent or whether they are Republican. I want you to argue with them and get in their face."
Words from Donald Trump: "Anybody who hits me, we're gonna hit them ten times harder" and "I could stand in the middle of Fifth Avenue and shoot somebody, and I wouldn't lose any voters."
Words from Hillary Clinton: "You could put half of Trump's supporters into what I call the basket of deplorables. Right? The racist, sexist, homophobic, xenophobic, Islamaphobic—you name it.… Now, some of those folks — they are irredeemable, but thankfully they are not America" and "Laws have to be backed up with resources and political will. And deep-seated cultural codes, religious beliefs and structural biases have to be changed."
Words from DNC Chairman Tom Perez: "[Trump] doesn't give a s— about health care;" U.S. Senator Kirsten Gillibrand (D-NY): "Has [Trump] kept his promises? No. F— no;" U.S. Representative Maxine Waters (D-CA): "[Trump is a] disgusting, poor excuse of a man;" and former Clinton running mate Tim Kaine (D-VA): "What we've got to do is fight in Congress, fight in the courts, fight in the streets, fight online, fight at the ballot box."
Words from Fresno State University lecturer Lars Maischak: "Justice = the execution of two Republicans for each deported immigrant;" "To save American democracy, Trump must hang. The sooner and the higher, the better"; and "#TheResistance Has anyone started soliciting money and design drafts for a monument honoring the Trump assassin, yet?"
Words from Trinity College (CT) professor Johnny Eric Williams: "I'm fed the f— up with self-identified 'white's' daily violence directed at immigrants, Muslims, and sexual and racially oppressed people. The time is now to confront these inhuman a–holes and end this now."
Words from Art Institute of Washington professor John Griffin: "[Republicans] should be lined up and shot. That's not hyperbole; blood is on their hands."
Words from former Rutgers adjunct professor Kevin Allred: "Will the Second Amendment be as cool when I buy a gun and start shooting at random white people or no?"
Words from former CNN personality Reza Aslan: "This piece of s— is not just an embarrassment to America and a stain on the presidency. He's an embarrassment to humankind."
Words from pop diva Madonna: "Yes, I'm angry. Yes, I'm outraged. Yes, I have thought an awful lot about blowing up the White House;" actress Lea DeLaria: "[O]r pick up a baseball bat and take out every f—ing republican and independent I see. #f—trump, #f—theGOP, #f—straightwhiteamerica, "f—yourprivilege;" comedienne Sarah Silverstein: "Once the military is w us fascists get overthrown;" and actor Johnny Depp: "When was the last time an actor assassinated a president?"
While the words broke an unspoken decorum, they weren't much without action. Mobs gathered and marched with signs that read, "Become ungovernable" and "This is war" and "The only good fascist is a dead one." Violent protests shut down presentations deemed hate speech on college campuses: Dr. Charles Murray at Middlebury College, Ann Coulter and Milo Yiannopoulos at the University of California, Berkeley.
From there it was only a few steps to acting out murder fantasies in the form of "art": comedienne Kathy Griffin decapitating Donald Trump; rapper Snoop Dogg shooting Donald Trump in a "music" video; and a Shakespeare play featuring the murder of "Julius" Trump.
And finally, someone put these sentiments into action, unleashing a hailstorm of bullets on unsuspecting Republican congressmen practicing for a charitable baseball game.
As much as I regret making the distinction, the animus is almost wholly on the Left of the political spectrum. It is the Left that has become hostile to historical, traditional American values. It is the Left that has mocked Christianity and rejected our Judeo-Christian heritage. It is the Left that has labeled the rest of America homophobic, Islamophobic, xenophobic, and misogynistic. It is the Left that accuses white people of having privilege that needs to be checked. It is the Left that has championed the principles of "tolerance," "diversity," and "inclusion" as the new American values. It is the Left that has embraced democratic socialism. It is the Left that has twisted American history and alters textbooks, traditions, and monuments.
John Adams once warned in a letter to the Massachusetts Militia:
Should the People of America, once become capable of that deep simulation towards one another and towards foreign nations, which assumes the Language of Justice and moderation while it is practicing Iniquity and Extravagance; and displays in the most captivating manner the charming Pictures of Candour frankness & sincerity while it is rioting in rapine and Insolence: this Country will be the most miserable Habitation in the World. Because We have no Government armed with Power capable of contending with human Passions unbridled by morality and Religion. Avarice, Ambition, Revenge or Galantry, would break the strongest Cords of our Constitution as a Whale goes through a Net. Our Constitution was made only for a moral and religious People. It is wholly inadequate to the government of any other.
In other words, our society was organized on the assumption that our "moral and religious people" would govern themselves under the auspices of godly conduct and that if they didn't, our country would become a hellhole. Does anyone doubt the truth of his statement?
He wasn't the first to recognize that laws can't keep people from wickedness. "When people do not accept divine guidance, they run wild," wrote the wise man, "but whoever obeys the law is joyful" (Proverbs 29:18).
James T. Hodgkinson didn't pull the trigger in a vacuum. He did what many of our fellow citizens seem to be calling for. Now that the barrier has been broken, is it only a matter of time before others unbridled by morality and religion step through the breach?"
---
IFI depends on the support of concerned-citizens like you. Donate now
-and, please-
Related Articles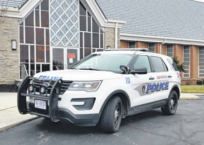 Freedom Versus Tyranny on Display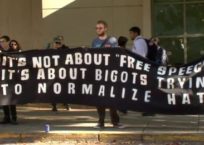 There's a Method to the Political Correct (PC) Madness