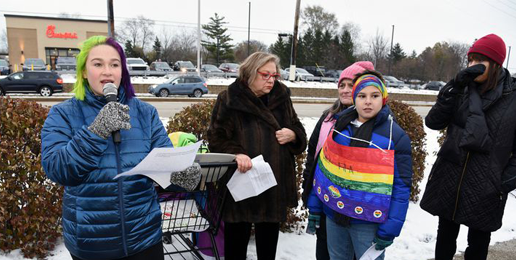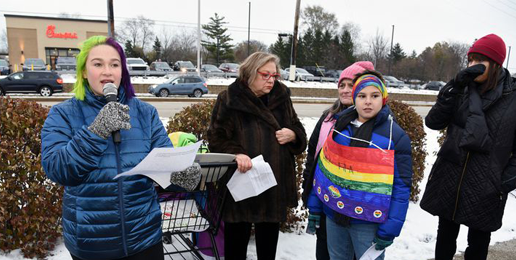 Protesters outside new Chick-fil-A in Deerfield, IL
Chick-fil-A Betrays Principles and Faithful Customers
In a stunning act of betrayal, Chick-fil-A's charitable foundation, the Chick-fil-A Foundation, has announced it will no longer donate to the Salvation Army, Fellowship of Christian Athletes (FCA), or Paul Anderson Youth Home (PAYH). Though Chick-fil-A has not publicly acknowledged the reason for its betrayal, everyone knows what it is. Chick-fil-A is attempting to curry favor with the "LGBTQ+" community that is shredding our social fabric. This policy shift constitutes a cowardly betrayal of Chick-fil-A's Christian ethos and its Christian customers who have stood by Chick-fil-A through all its trials at the hands of legions of supporters of sexual deviance. #LoveofMoney
Broods of vipers identifying as apostles of justice, equality, tolerance, diversity, inclusivity, and compassion have been protesting and maligning Chick-fil-A since 2012 when Dan Truett Cathy, chairman and chief executive officer, made some public statements in an interview with the Baptist Press supporting true marriage and opposing the legal recognition of homosexual unions as marriages. After homosexuals got wind of Cathy's theologically orthodox and unremarkable statements, some part of hell broke loose and raged against Chick-fil-A. Fortunately for Cathy and Chick-fil-A, Christians turned out en masse all across the country to show their support with their time and money for Cathy's stand for truth.
And this is how Cathy and Chick-fil-A repay them.
Chick-fil-A is the wildly popular fast-food franchise started by devout Southern Baptist Truett Cathy in 1967 and known for being closed on Sundays "so that … employees" can "set aside one day to rest and worship if they choose." Dan Cathy once said that Chick-fil-a's "corporate purpose" was "to glorify God by being a faithful steward of all that is entrusted to us."
Some feared a crack in Chick-fil-A's Christian edifice would spread when a year after the 2012 attack by homosexuals, Cathy expressed his regret for his public statements about marriage:
Every leader goes through different phases of maturity, growth and development and it helps by (recognizing) the mistakes that you make. … And you learn from those mistakes. If not, you're just a fool. I'm thankful that I lived through it and I learned a lot from it.
Does Cathy today believe that ceasing to support fine organizations like the Salvation Army, FCA, and PAYH signifies "maturity" and "growth"? Does he believe the reason for this decision signifies maturity and growth? If so, in what specific ways? What criteria does he use to determine maturity and growth?
A press statement released by Chick-fil-A includes this mealy-mouthed corporate-speak:
Starting in 2020, the Chick-fil-A is introducing a more focused giving approach to provide additional clarity and impact with the causes it supports.
In an interview with Bisnow, Tim Tassopoulos, Chick-fil-A president and chief operation officer doubled down on clarity:
"There's no question we know that, as we go into new markets, we need to be clear about who we are. … There are lots of articles and newscasts about Chick-fil-A, and we thought we needed to be clear about our message."
With a degree of irony only a hipster could fully appreciate, Chick-fil-A cloaks the reason for abandoning the Salvation Army, FCA, and PAYH in the rhetoric of "clarity."
When wealthy and powerful men and women—who should be role models—demonstrate the kind of dishonesty and cowardice Cathy and his board just demonstrated, not only do the little people feel betrayed but also some lose hope. Some will wonder why they—with scant resources—should stand unequivocally for Christ and his kingdom when millionaires who are safe and secure with their buckets of ducats are unwilling to do so.
The betrayal must have been particularly painful for the staff and board of trustees of PAYH, a ministry that strives "to provide a Christ-centered, holistic, and therapeutic approach towards transforming the lives of young men ages 16-21" believing that "There is no single aspect of a young man's development as important as his spiritual life."
PAYH, which was started by famous weightlifter Paul Anderson and Dan Cathy's father Truett Cathy in 1961, "exists to help transform the lives of troubled young men and their families" by 1. Planting God's word in their lives and discipling them through mentoring and modeling, 2. Providing therapeutic counseling and substance abuse treatment, 3. Supplying a fully-accredited college preparatory high school and vocational training, and 4. Supporting our graduates long-term through our transition program."
Cathy and the company his father founded have abandoned their nearly six decades-long support of PAYH that strives to raise up young men in the way they should go, and they are doing so in deference to the unholy desires of homosexuals whose ideology is destroying the lives of young men.
In just one hour on Monday, conservatives Rod Dreher, Mike Huckabee, Dana Loesch, Allie Stuckey, and Matt Walsh, all tweeted condemnations of Chick-fil-A's decision. You know who liked it? Zach Stafford, editor-in-chief of the homosexual magazine The Advocate who tweeted, "THE GAYS HAVE WON." That should tell us everything we need to know.
Add this to the growing list of ways Christians are affected by the "LGBT" ideology—you know, the ideology we were promised repeatedly would affect no one, no how, no way. #LyingLiarsLie.
"LGBTQ+" ideologues and their sycophants are going to see to it that owning a business—including even a teeny tiny business—or having a job will be conditioned on affirming homosexual acts and faux-marriage as good. Wake up, Christians, the persecution is getting real.
Meanwhile as corporations and individuals cave to prideful, despotic homosexuals, cross-sex pretenders, and other assorted "queers," money going to pernicious pagan ministries like the Human Rights Campaign; the Gay, Lesbian & Straight Education Network; and GLAAD flows like water in the Ganges River.
Take ACTION: If you would like to express your views on Chick-fil-A's decision, you can contact them at (866) 232-2040 or leave your feedback on website comment section HERE.
Listen to this article read by Laurie:
---
IFI depends on the support of concerned-citizens like you. Donate now
-and, please-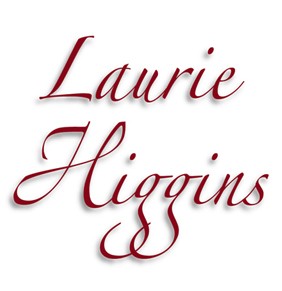 Related Articles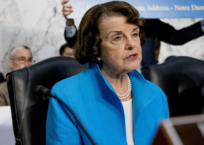 Dianne Feinstein's Big Fat Abortion Lie