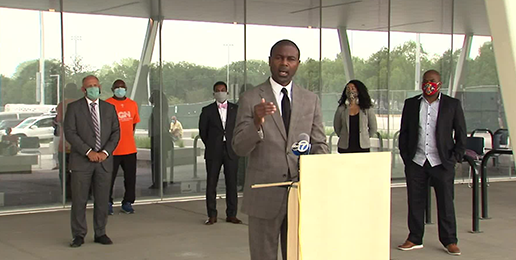 Leftist Lawmakers and Activists Call for Cancellation of All History Classes
Before you read this, you might want to have a fire extinguisher at the ready, because this news just may light your hair on fire.
State Representative La Shawn K. Ford (D-Chicago) held a press conference on Sunday in which he called for all Illinois schools to cease teaching history because he's "Concerned that current school history teaching leads to white privilege and a racist society."
In a press release titled a "Call for the Abolishment of History Classes in Illinois Schools," Ford proclaimed from his high horse,
When it comes to teaching history in Illinois, we need to end the miseducation of Illinoisans. I'm calling on the Illinois State Board of Education and local school districts to take immediate action by removing current history books and curriculum practices that unfairly communicate our history. Until a suitable alternative is developed, we should instead devote greater attention toward civics and ensuring students understand our democratic processes and how they can be involved. 
Has Ford created and made public the criteria that would be used to evaluate the fairness of "history books and curriculum practices," or does he just presume that all current history books and curriculum practices communicate history "unfairly"?
The press release announced that speakers would discuss "how current history teaching practices overlook the contributions by Women and members of the Black, Jewish, LGBTQ communities and other groups." Take note of the implicitly racist bias in Ford's press release that capitalized "Black" while not capitalizing "white." Yes, persons of Color can be as racist as Colorless people.
Here's a translation of Ford's rhetoric: Ford wants schools to cancel all history classes until all textbooks can be reviewed by Big Brother to determine if they are sufficiently woke (i.e., leftist/revisionist) in their treatment of properly melanated persons, women (i.e., persons with DNA-determined vaginas), homosexuals, and opposite-sex impersonators. In the meantime, Ford proposes teaching "civics," focusing on presenting BLM and Antifa riots as constitutionally protected intensely peaceful assemblies.
In the early stages of the pandemic, when most Americans were fretting about the Chinese Communist virus, leftists were hatching plans on how to weasel the widely criticized New York Times revisionist 1619 Project into Illinois public schools.
To achieve that goal, Ford first proposed the silly partisan bill HB 4954 to add yet more "commemorative holidays" to the school calendar and mandate the teaching of the Civil Rights Movement, which is already taught in schools everywhere.
Then just two weeks later, Ford, who in 2012 was charged "with eight counts of bank fraud and nine counts of submitting false information to the bank in a 17-count indictment," filed an even more partisan and dangerous amendment that would require the following:
"The study of the pre-enslavement history of Black people from 3,000 BCE to AD 1619, including instruction about ancient civilizations, kingdoms, kings, queens, and warriors; their contributions to medicine, literature, technology, architecture, and economics; and their achievements," and "The study of the reasons why Black people came to be enslaved."
The amendment was the brainchild of community activist Meleika Gardner who also wrote the amendment.
According to Scene Chicago, Gardner attributes the murders of "her father, a stepfather, her nephew, and several friends to gun violence due to systemic racism," which she seeks to eradicate through school indoctrination. I'm unable to find, however, any identification by Gardner of the systemically racist acts that allegedly killed her loved ones or explaining exactly how these racist acts killed them. It seems, for example, that her nephew, Xavier Joy, was the tragic victim of robbery in Woodlawn, a neighborhood on the South Side that is 98 percent black. Maybe some intrepid reporter will ask Gardner for some specific details on how systemic racism killed her friends and relatives.
Ford and Gardner were joined at the press conference by their collaborator, Evanston alderman Robin Rue Simmons, who tied the amendment that would mandate yet more leftist propaganda in government schools to both slave reparations and the riots destroying America:
Simmons, who has spearheaded the push for reparations in Evanston, called education "a key piece of what repair looks like." Acknowledging the recent Black Lives Matter protests and nationwide "awakening" to the oppression black people face, she said "now is the time" to fight for this bill.
The collaborators know that it would be infinitely easier to get brown, yellow, red, and white Americans who have never owned slaves to support paying reparations to blacks who never were slaves if these Americans have been propagandized.
Ford, a former history teacher in Chicago Public Schools, made this jaw-dropping statement to Fox News:
We know that the history books that we have were written years ago, decades ago, centuries ago by pretty much one group of people, and that's white men.
Does Ford think teachers are today using textbooks written centuries ago? Is he so racist that he thinks white people can't write about historical events involving black people? Does he believe black people are similarly incapable of writing about historical events involving white people? I guess we should be glad Ford is no longer in the classroom.
Ford's policies are likely shaped more by his desire for political power in a leftist city than by principle. When running for mayor in 2019, Ford was asked by the homosexual newspaper Windy City Times if he has any "experience working in LGBTQ-related issues." Ford, who pretends to be Catholic while supporting abortion and issues related to homosexuality, acknowledged that his lesbian sister is a "strong adviser on issues."
If this Trojan horse filled with 1619 Project swamp gas looks like it's going to pass in the Springfield swamp, some good conservatives should file an amendment that would require a complete history of slavery throughout the world to be taught and would require that all resources used in history classes be ideologically balanced between conservative and leftist. So, if resources by 1619 Project author Nikole Hannah-Jones are used, then equal time must be spent studying resources by Thomas Sowell, Shelby Steele, and John McWhorter.
Let's make sure Illinois children know that between 1501-1866, more enslaved Africans went to Brazil/Portugal (5,848,266), Great Britain (3,259,441), France (1,381,404), Spain/Uruguay (1,061,524), and the Netherlands (554,336) than the United States (305,326), and that "Less than one-quarter of white Southerners held slaves," and that it is estimated that "3,776 free Negroes" owned slaves.
And let's make sure they study the work of prolific black scholar Thomas Sowell who writes that,
Of all the tragic facts about the history of slavery, the most astonishing to an American today is that, although slavery was a worldwide institution for thousands of years, nowhere in the world was slavery a controversial issue prior to the 18th century. People of every race and color were enslaved—and enslaved others. White people were still being bought and sold as slaves in the Ottoman Empire, decades after American blacks were freed. Everyone hated the idea of being a slave but few had any qualms about enslaving others.
Sowell further points out the hypocrisy of leftists on slavery:
The treatment of white galley slaves was even worse than the treatment of black slaves picking cotton. But there are no movies or television dramas about it comparable to Roots, and our schools and colleges don't pound it into the heads of students.
Sowell offers a corrective to the myopic perspective offered by America-hating leftists—a corrective of which students should be made aware:
The inhumanity of human beings toward other human beings is not a new story, much less a local story. There is no need to hide it, because there are lessons we can learn from it. But there is also no need to distort it, so that sins of the whole human species around the world are presented as special defects of "our society" or the sins of a particular race.

If American society and Western civilization are different from other societies and civilization, it is that they eventually turned against slavery, and stamped it out, at a time when non-Western societies around the world were still maintaining slavery and resisting Western pressures to end slavery, including in some cases armed resistance. Only the fact that the West had more firepower than others put an end to slavery in many non-Western societies during the age of Western imperialism. …
Every American should be troubled by the goals of leftist demagogues and censors in government schools. Sowell makes clear that they are not interested in ascertaining truth but, rather, they seek to distort children's understanding of America for power and money:
It is not just the history of slavery that gets distorted beyond recognition by the selective filtering of facts. Those who go back to mine history in order to find everything they can to undermine American society or Western civilization, have very little interest in the Bataan death march, the atrocities of the Ottoman Empire or similar atrocities in other times and places.

Those who mine history for sins are not searching for truth but for opportunities to denigrate their own society, or for grievances that can be cashed in today, at the expense of people who were not even born when the sins of the past were committed.
Why did Ford collude with other leftists to concoct this amendment? Leftists understand that it's easier to forge 15-year-olds into good leftist foot soldiers than it is to forge 25-year-olds and easier still to squeeze malleable 5-year-olds into desired shapes by plunking them into government Play-Doh molds. Leftists want to prevent freethinkers who may later become incorrigibly resistant to leftist dogma and then have to be cancelled.
Conservatives best get their kids out of government indoctrination centers and re-education camps pronto. Leftists are not winning the culture war by the persuasive force and rationality of their ideas but by indoctrination and intimidation.
The Orwellian anti-freedom sharks smell and taste the blood of conservatives in the water. Every day that conservatives choose fear over courage, capitulation over resistance, and silence over bold dissent, they sacrifice the future freedom of their children for one more hour of uneasy peace.
Take ACTION: Click HERE to contact your state lawmakers and urge them to vote no on both HB 4954 and Rep. La Shawn Ford's amendment, which would politicize the teaching of history in Illinois schools and foment more division.
Listen to this article read by Laurie:
---
Please consider supporting the work and ministry of Illinois Family Institute.
As always, your gift to IFI is tax-deductible and greatly appreciated!
Click HERE to learn about supporting IFI on a monthly basis.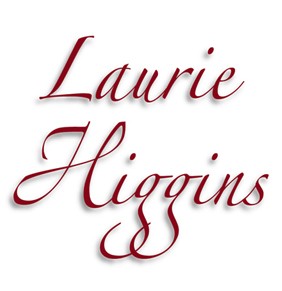 Related Articles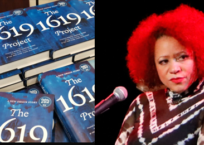 1619 Project Author Gets Historical Facts Wrong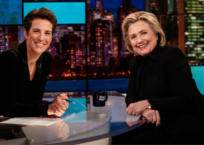 Rittenhouse and Justice in a Leftwing Dystopia