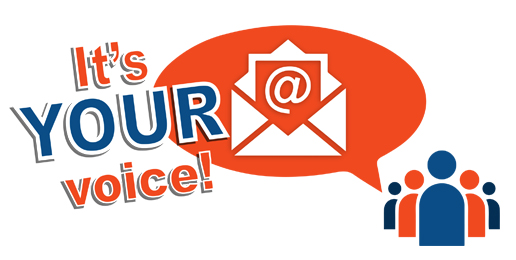 Submitting to "It's YOUR Voice" 
(Op/Eds or Letters-to-the-Editor)
E-mail:  contactus@illinoisfamily.org
Subject: "It's YOUR Voice"
Include:  Your full name, county, and any other relevant information related to your submission. Letters may be edited for length, grammar and accuracy. (See additional guidelines below.)
GUIDELINES FOR SUBMISSION:
TIMELY:  Write your about current trends or recent IFI articles.
INCLUDE CONTACT INFORMATION:  Include your full name, city, state, phone #
BE CLEAR:  Make one main point.
BE CONCISE:  1- 5 paragraphs, 150-500 words. Shorter is usually better.
BE ACCURATE:  Letters that are factually inaccurate will not be published.
CATCHY TITLE:  Include a thought-provoking or captivating title.
BE INTERESTING:  Get your reader's attention and keep it to the end of your letter. Open with an interesting fact or strong statement and keep your points as interesting as possible.
NO PERSONAL ATTACKS:  Show respect for the opposite opinion. Being rude may cause people to disagree with you on principle.
PROOFREAD:  Re-read your letter. Check for grammar and spelling mistakes. If possible, ask another person to read your letter for accuracy and clarity.
We generally do not publish more than one letter from a single person within any 60-day period.  Your submission become the property of Illinois Family Institute and may be republished in any format.   We will let you know if and when we publish the submission.
Anonymous letters and letters written under pseudonyms will not be considered.
We reserve the right of final decision on publication.