Tag Archives:
Condoleezza Rice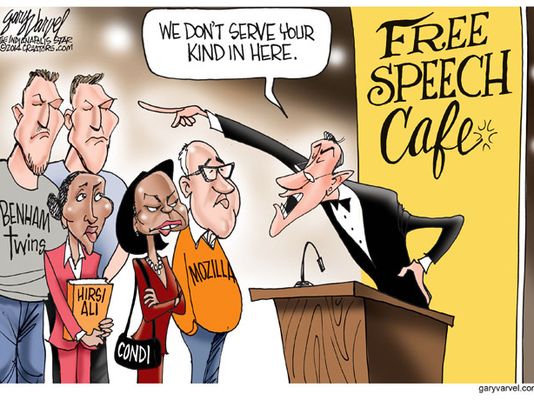 What is the state of tolerance of free speech these days?
Mozilla co-founder, Brendan Eich resigned under pressure over his support of the campaign to pass a constitutional amendment that outlawed same-sex "marriage" in 2008.
Condoleezza Rice declined the invitation to speak at Rutgers University Commencement after some antiwar students threw a hissy fit calling her a war criminal.
Brandeis University decided not to give Ayaan Hirsi Ali an honorary degree because she has written books critical of Islam's treatment of women.
And HGTV cancelled a show starring the Benham brothers when it was discovered that David Benham protested outside …