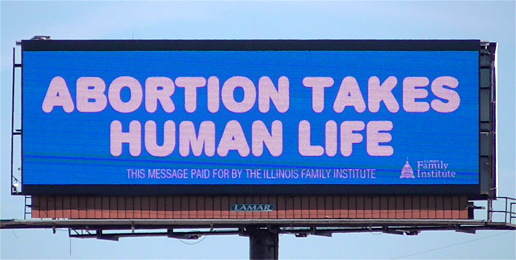 Pro-Life Message Reaches 50% of Cook County
IFI has partnered with pro-life Illinoians to reach over 26 million views of the message "Abortion Takes Human Life" in the Chicagoland area from January 2016 to October 2017.  Billboards, pro-life overpasses and other efforts have spread this message throughout much of Chicago and the surrounding suburbs.
Together, we have reached half of adult residents in Cook County!
However, some areas have not been sufficiently reached with this bold pro-life message.  We need your donations to put up three billboards that will reach our neighbors in the northwest suburbs, northwest Chicago, and the southwest suburbs.  We must raise …
Copy and paste this URL into your WordPress site to embed
Copy and paste this code into your site to embed