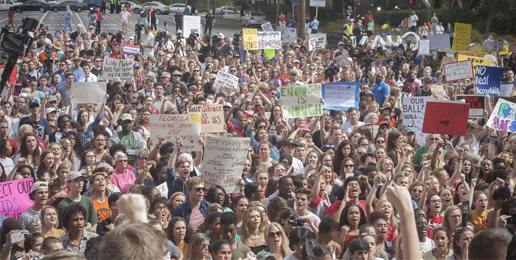 Final Thoughts on School Walkout
You probably heard ad nauseum the laughable claimed that the March for Our Lives-sponsored National School Walkout was not a "left/right" event. Well, there's a reason that Leftists like Oprah and George Clooney donated half a million dollars to the walkout. There's a reason that Leftists in Congress walked out to join teens—I mean, in addition to virtue-signaling and getting their faces in the press. There's a reason that Leftists on CNN and MSNBC didn't merely report the story but fawned all over the teens who spouted stuff while actually knowing little. When asked by Bret Baier, "So who's the leader of the Democratic Party," Leftist chair of the Democratic National Committee Tom Perez answered, "I think those young people today who were marching all over this country are incredible leaders."
So much for "it's not a left or right issue."
You've probably heard ad nauseum the even more laughable claim that the March for Our Lives demonstration was an entirely student-led event. Although in each school, there likely was a student leader or leaders, this was not an entirely student-led event—not even close.
Buzzfeed reported on the involvement of disgraced former head of the DNC, U.S. Representative Debbie Wasserman Schultz, who admitted that she had "been in touch with students from Marjory Stoneman Douglas since the day after the shooting, helping them connect to state legislators and plan their trip to Tallahassee last week." Wasserman Schultz further admitted that "she advised them on communication strategy" and had "been in contact with Mark Kelly — Gabrielle Giffords' husband and one of the founders of the Giffords foundation."—an anti-gun organization.
Weeks before the walkout, "a spokesperson for Giffords told BuzzFeed News the organization 'will be lending support in any way the students need, especially helping to operationalize these marches from logistics to programming.'"
Here's more from Buzzfeed on the allegedly "student-led" protest:
MoveOn said it will encourage its millions of members to follow and promote the March for Our Lives movement on social media and attend the rally next month. The group said it had offered support in organizing logistics such as security and portable toilets.

A spokesperson for Planned Parenthood, which has not directly been in touch with the students, said it has been in contact and offered support to Giffords, which is spearheading the national coalition of groups working with March for Our Lives.

…

The American Federation of Teachers, which helped bus students and parents to Tallahassee multiple times last week, are now assisting with the March for Our Lives rally. The federation's president told BuzzFeed News that they are also helping support next month's march as well as helping to shape the vision and mission for the group once the rally is over.

"There are a lot of people who know how to put on a march in Washington and we are here to help support the teens with that experience in terms of logistics and strategy…" AFT President Randi Weingarten told BuzzFeed News. "We will be here for that 'oh sh*t moment' when they realize they need things like permits."
Buzzfeed also discovered that the permit application submitted to the National Park Service for the rally at the National Mall "was submitted by Deena Katz, an LA-based television producer who serves as co-executive director of the Women's March Los Angeles Foundation."
Someone left the following comment on IFI's Facebook page under an article in which I suggested that there are better ways for students to express feelings about school violence than leaving school during the day in clear violation of school policies that prohibit disruption of instructional time and normal school operations (Leftists—including Leftist administrators—demonstrate again their conviction that laws and policies are meant to be broken.):
Ironically the writer misses the point by making this a divisive issue instead of unifying. What I witnessed nearly brought me to tears. I saw hundreds of students standing or sitting in silence for 17 minutes! These are students who during the normal course of the day never ever stop talking Many I observed were in thoughtful prayer with hands folded, or writing messages or poems about the 17 people murdered. The school teachers and administrators did nothing to organize this!!!! I am proud to witness hundreds of students in thoughtful meditation or prayer, I also prayed during those 17 minutes that people unite instead of divide.
It was not I who made this a divisive issue. It was the Leftist Women's March that organized this anti-gun protest and all the "progressives" who actually led the protest that made it a divisive issue. Those kids who were praying with folded hands could have stayed in school and prayed during their lunch periods and free periods. In fact, they can fold hands and pray every day at school. They can also write poems and meditate any time they're free. But poetry-writing and meditating will do about as much to eradicate school violence as banning guns will do.
Listen to this article read by Laurie:
---
RESCHEDULED: IFI Worldview Conference May 5th
We have rescheduled our annual Worldview Conference featuring well-know apologist John Stonestreet for Saturday, May 5th at Medinah Baptist Church. Mr. Stonestreet is s a dynamic speaker and the award-winning author of "Making Sense of Your World" and his newest offer: "A Practical Guide to Culture."
Join us for a wonderful opportunity to take enhance your biblical worldview and equip you to more effectively engage the culture.
Click HERE to learn more or to register!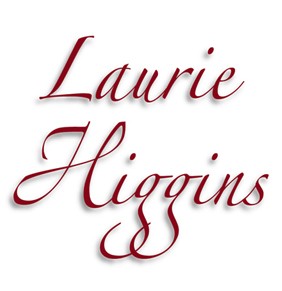 Related Articles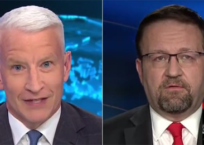 Conservative Gets Under Thin Skins of Petulant Progressive News Anchors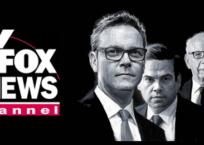 FOX News Pundits Slurp up Kool-Aid, Regurgitate Nonsense