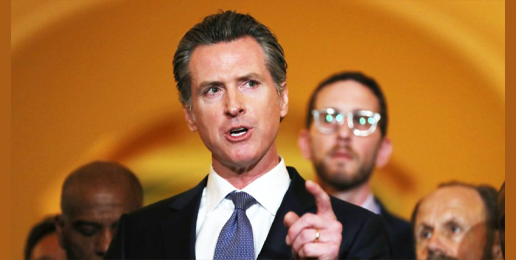 Mostly Tyrannical Thanksgiving Orders of California Governor Newsom
Reading Time:
4
minutes
Here are a few of California Governor Gavin Newsom's mostly tyrannical Thanksgiving "Mandatory Requirements for All Gatherings" (emphasis added):
All persons planning to host or participate in a private gathering … must comply with the following requirements. …

Gatherings that include more than 3 households are prohibited. … The host should collect names of all attendees and contact information in case contact tracing is needed later. …

All gatherings must be held outside. Attendees may go inside to use restrooms as long as the restrooms are frequently sanitized. Gatherings may occur in outdoor spaces that are covered by umbrellas, canopies, awnings, roofs, and other shade structures provided that at least three sides of the space (or 75%) are open to the outdoors.

A gathering of no more than three households is permitted in a public park or other outdoor space, even if unrelated gatherings of other groups up to three households are also occurring in the same park or other outdoor space. If multiple such gatherings are occurring, mixing between group gatherings is not allowed.

… multiple gatherings of three households cannot be jointly organized or coordinated to occur in the same public park or other outdoor space at the same time – this would constitute a gathering exceeding the permitted size. …

For any gatherings permitted under this guidance, the space must be large enough so that everyone at a gathering can maintain at least a 6-foot physical distance from others (not including their own household) at all times.

Seating must provide at least 6 feet of distance (in all directions—front-to-back and side-to-side) between different households.

Everyone at a gathering should frequently wash their hands with soap and water, or use hand sanitizer if soap and water are not available. A place to wash hands or hand sanitizer must be available for participants to use.

Shared items should not be used during a gathering. As much as possible, any food or beverages at outdoor gatherings must be in single-serve disposable containers. If providing single-serve containers is not possible, food and beverages must be served by a person who washes or sanitizes their hands frequently, and wears a face covering. Self-serve items from communal containers should not be used. …

When gathering, face coverings must be worn in accordance with the CDPH Guidance on the Use of Face Coverings (PDF), unless an exemption is applicable.

People at gatherings may remove their face coverings briefly to eat or drink as long as they stay at least 6 feet away from everyone outside their own household, and put their face covering back on as soon as they are done with the activity.

Face coverings can also be removed to meet urgent medical needs (for example, to use an asthma inhaler, take medication, or if feeling light-headed).

Gatherings should be two hours or less. …

… singing, chanting, and shouting are strongly discouraged, but if they occur, the following rules and recommendations apply:

All people who are singing or chanting should wear a face covering at all times while singing or chanting, including anyone who is leading a song or chant. … People who are singing, shouting, chanting, or exercising are strongly encouraged to maintain physical distancing beyond 6 feet to further reduce risk.

People who are singing or chanting are strongly encouraged to do so quietly (at or below the volume of a normal speaking voice).

Instrumental music is allowed as long as the musicians maintain at least 6-foot physical distancing. Musicians must be from one of the three households. Playing of wind instruments (any instrument played by the mouth, such as a trumpet or clarinet) is strongly discouraged.
Some brief observations and/or questions and/or suggestions:
AOC wants lists of Trump supporters compiled. The Trump Accountability Project wants a blacklist of Trump supporters compiled. Now Newsom wants Thanksgiving Day guest lists compiled. I think we need a list of all the lists that leftists want compiled and a list of all the leftists who are proposing such lists. And while we're compiling lists, I think we need a list of every leftist who has called for a conservative to be fired or not be hired in the first place; and of every leftist who has called for a speaker to be cancelled or a book deal to be cancelled; and of every leftist who has defaced, looted, or torched a building or business.
I think we likely all agree—Republicans and Democrats—that it's a good thing Newsom has given the green light to asthmatics to remove their masks when they have an urgent need to use their inhalers.
Who is going to monitor all the outdoor gatherings to ensure compliance with social distancing and sanitizing mandates? How will Newsom's minions determine whether guests' hands or restrooms are sufficiently sanitized? In a two-hour Thanksgiving gathering, how often must guests sanitize their hands? Every hour? Every half-hour? Every fifteen minutes?
Will authorities be equipped with sound meters to measure chanting and singing decibels?
Who will confirm that musicians are related to the households for whom they are playing their instruments? Will unrelated musicians be toted off in paddy wagons? Will their instruments be confiscated?
How long after swallowing must a mask be put back on?
What if while chewing and shouting a toddler spits in the face of someone not in his household? Will he be arrested? Will Obama be enlisted to separate him from his family and put him in one of the cages his administration built?
Do these mandates apply equally to people of all colors or just to colorless oppressors? Isn't it racist for a colorless oppressor like Newsom to impose those rules on blacks and Native Americans?
Speaking of racism, isn't it racist cultural appropriation for anyone other than the indigenous people of the Americas to eat cornbread on Thanksgiving or at any other time?
All I can say is Newsom better not defund the police. They've got a lot on their plates, and it's not turkey. I think it's tripe.
Listen to this article read by Laurie:
---
IFI depends on the support of concerned-citizens like you. Donate now
-and, please-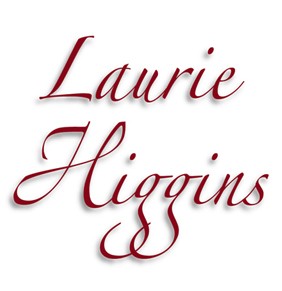 Related Articles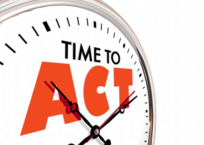 Time to Act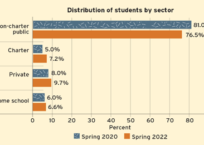 Silver Lining: COVID Boosted Idea of Educational Freedom