DCFS Severs Ties with the Evangelical Child & Family Agency
The public has likely heard that the ironically — or deceptively — named "Religious Freedom Protection and Civil Union Act" has resulted in the state of Illinois engaging in religious discrimination by refusing to renew its contract with Catholic Charities adoption agencies. The reason for this travesty is that Catholic Charities refuses to capitulate to homosexual tyrants who seek to compel them to contravene their religious beliefs by placing children in the homes of men and women who affirm homosexual "identities."
What many do not yet know but should have expected is that the state is discriminating against another religious foster care agency, refusing to renew its contract with the Evangelical Child and Family Agency (ECFA), which has done commendable work for children since 1950, for the same reason.
Homosexuals and their ideological allies are feebly trying to assert that the central problem is that these agencies receive state funds. Somehow that wasn't a problem in 1965 when the state first asked ECFA to partner with the Department of Children and Family Services to help place needy children in good homes.
Nor was it a problem every year thereafter — at least not until the civil union law was passed. This is the law that during the floor debate in Springfield, State Senator David Koehler (D-Peoria), the bill's sponsor, stated would not affect child welfare agencies. Homosexual activists have made a liar out of him.
Like Catholic Charities, ECFA is steadfastly adhering to its religious commitments. Unlike Catholic Charities, however, ECFA has chosen not to oppose the outrageous DCFS decision, thus allowing the state to abrogate religious freedom.
ECFA's decision not to oppose this assault on religious freedom may reflect their troublingly evasive approach to the entire imbroglio. During sixty minutes of discussion over the course of a two-day interview with ECFA director Ken Withrow, he carefully parsed his words in response to all direct questions regarding ECFA's obvious position that they will not place children in the homes of homosexuals because ECFA believes homosexuality is sinful.
When asked if he thought the civil union law is connected to DCFS's decision to sever relations with ECFS, he paused and then said "yes." When asked specifically how it was connected, he said "DCFS needed to look at policies and practices to make sure all organizations that they partner with are in compliance."
When asked, "In what specific way does ECFA fail to be in compliance with DCFS practices and policies?" Withrow said "ECFA's policy is to recruit, license, and place with Evangelical families, and DCFS wants anyone who fulfills DCFS requirements to be considered."
Multiple times in multiple ways I attempted to engage Withrow directly on the salient issue of homosexuality, but he studiously evaded any discussions of the rainbow-colored elephant in the room. In fact, it was clear that he became annoyed with the questions. When asked directly about placing children in the homes of homosexuals, Withrow responded repeatedly with the well-rehearsed talking point: "We recruit, license and place only with evangelical families."
And this folks is one of the reasons we are in the cultural mess we're in today. When leaders in distinctly Christian organizations and churches steadfastly refuse to courageously, unambiguously, and publicly affirm truth on the issue of homosexuality, they become part of the problem.
Withrow explained that ECFA offered to refer people in whose care ECFA would not place children (e.g. homosexuals) to other adoption agencies. But is this something that any Christian organization should do? If a group of polyamorists were to seek to adopt, would it be morally permissible for any Christian to direct them to an agency that would place children in such a household?
Or imagine a Christian crisis pregnancy center telling a woman who seeks an abortion, "We don't perform abortions because they offend God, but we can tell you where you can get one."
We either believe homosexuality is a grave moral offense against a righteous, holy God — or we don't. And if it is, we have no business facilitating it in any way.
When I asked Mr. Withrow why ECFA is not fighting DCFS's decision, he stated that "DCFS has the right to determine the practices and policies of the agencies with which they contract." But, I asked, "Should the state be permitted to engage in religious discrimination?"
In a recent CNN debate among candidates running in the Republican primary, Princeton law professor, Robert George asked the following important and illuminating question and in so doing, told Illinois Congressmen and women what they should do:
In Illinois, after passing a civil union bill, the state government decided to exclude certain religiously affiliated foster care and adoption agencies, including Catholic and Protestant agencies, because the agencies, in line with the teachings of their faith, cannot in conscience place children with same-sex partners.

Now, at least half of Illinois' foster and adoption funds come from the federal government. Should the federal government be subsidizing states that discriminate against Catholic and other religious adoption agencies? If a state legislature refuses to make funding available on equal terms to those providers who as a matter of conscience will not place children in same-sex homes, should federal legislation come in to protect the freedom of conscience of those religious providers?
Now, that didn't seem so hard to say. Quite publicly and with apparent ease, Professor George managed to say exactly what Mr. Withrow refused to say: ECFA lost their contract with the state because they will not place children with homosexual couples.
IFI's hope is that some courageous Illinois Congressman or Congresswoman will propose such federal legislation. Such legislation may help stop federal legislation proposed by far left U.S. Congressman, Pete Stark (D-CA) that calls for prohibiting "discrimination in adoption or foster care placements based on the sexual orientation, gender identity, or marital status of any prospective adoptive or foster parent." Stark's bill, the "Every Child Deserves a Family Act," would prohibit federal funds from going to any states that allow adoption/foster care agencies — including religious agencies — to refuse to place children in the homes of homosexuals or cross-dressers.
It's remarkable that homosexuals who constitute less than 3 percent of the population are capturing virtually all of our cultural institutions. They couldn't do it without the complicity of conservatives who only rarely, awkwardly, and self-consciously defend their beliefs in the public square. If we would proclaim our beliefs with the conviction, boldness, and tenacity that homosexuals proclaim theirs, we could protect our religious liberty and help create a better culture for the next generation.
TAKE ACTION: Contact your U.S. Representative and ask him/her to sponsor legislation to prohibit federal funding to state agencies that engage in religious discrimination, like Illinois' DCFS. Tell him/her that state sponsored discrimination against people of faith, or faith-based organizations should not be subsidized by federal tax dollars.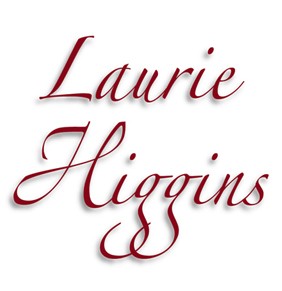 Related Articles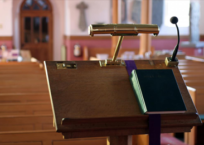 Censoring Sermons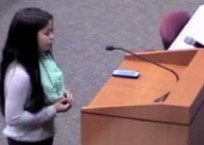 Deny God Exists … or You Fail