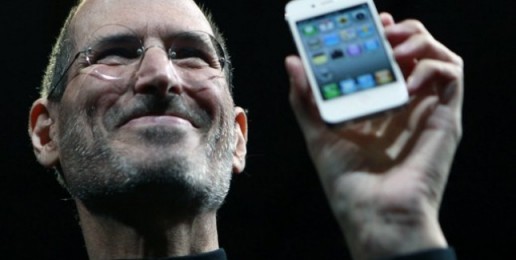 Apple CEO Says He Wants Products Free of Pornography
The chief executive officer of Apple Computers is winning praise for speaking out publicly against online pornography. Steve Jobs says that he wants to keep his company's iPhones and Apple's new iPad product porn-free.
Apple has tightly controlled applications for the iPhone. The company's license agreement for applications states that they may reject apps "if they contain content of any kind that…may be considered obscene, pornographic, or defamatory."
Mr. Jobs has recently shared his thoughts in e-mail exchanges with Apple customers. He told one user: "We do believe we have the moral responsibility to keep porn off the iPhone. Folks who want porn can buy it [somewhere else]."
Jobs responded to another customer who had complained about limits on freedom of expression with this exchange: "It's not about freedom. It's about Apple trying to to do the right thing for its users. You might care more about porn when you have kids."
The editor of an information technology newssite says that Jobs is setting a new standard for electronic communication. "Clearly opposed to pornography, Jobs surely realizes he can't make it go away completely," says Sam Diaz, senior editor of ZDNET. "But he doesn't have to contribute to the spreading of it–especially in a place where children often shop using a technology that many parents still don't understand well enough to police."
It is important to note that neither the iPad nor iPhone offer complete freedom from pornography. It is still possible to access porn via a web browser. But most pornographic videos cannot be accessed, since they require Adobe Flash products, which Apple refuses to support.