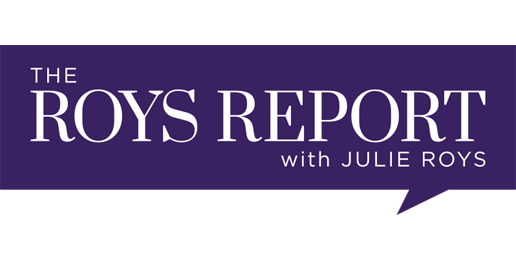 Julie Roys Launches New Radio Program
Today at 11 a.m., our friend Julie Roys will be launching the very first episode of The Roys Report, which will air on AM 1160 (WYLL) in the Chicago area.  On today's program she will be discussing crusading bloggers and the impact they're having on the church. Are they spreading gossip and lowering the standards of journalism? Or, are they cleaning up the church by exposing abuse and corruption? (Obviously, Julie has a strong opinion on this topic.)
She will be joined today by Scott Bryant and Ryan Mahoney, authors of The Elephant's Debt blog. As you may recall, The Elephant's Debt was publishing critical information about James MacDonald and Harvest Bible Chapel long before I began my investigation in 2018.
Also joining her this morning will be Dr. Jessica Hockett, an extremely effective "micro-blogger" on Twitter. Dr. Hockett was a powerful ally in exposing MacDonald and Harvest, as well. The way she leveraged Twitter to mobilize activists would be a great case study for those interested in perpetuating grassroots movements. It really was amazing.
WYLL is a 50,000 watt radio station that can be heard throughout the greater Chicago area and in much of the state of Illinois. The call-in number is 312-660-2594. You can listen to the broadcast on the radio or online at www.1160hope.com. The program also will be re-broadcast at 7 p.m. on Sunday on AM 560/The Answer. And the podcast will be posted at Julie's website within 24 hours of the broadcast. Give it a listen!