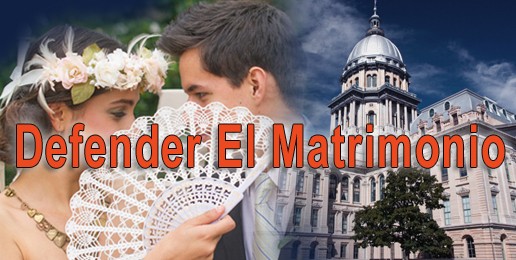 Matrimonio: Un Hombre + Una Mujer
Lamentablemente, el 26 de Junio, 2015 la Suprema Corte de los E.U. decidió que el matrimonio es un derecho civil, legalizando el llamado "matrimonio" entre personas del mismo sexo en todos los 50 Estados.
Como ustedes saben, en Noviembre del 2013, la Asamblea General de Illinois y el Gobernador Pat Quinn, decidieron estatuir la redefinición del matrimonio en el estado de Illinois para incluir cualesquiera dos personas sin importar su género.
A pesar de estos retrasos, el Instituto a la Familia de Illinois (Illinois Family Institute), no se esta dando por vencido en la defensa del matrimonio entre un hombre y una mujer. Estar educados en el verdadero propósito del matrimonio es ahora mas crucial que nunca. Debemos ahora trabajar en ver restaurado el matrimonio como Dios lo designó que fuese.
Estos son algunos interesantes artículos y materiales:
October 23rd Defend Marriage Lobby Day — Bulletin Insert
Redefining Marriage — Bulletin Insert  (Full color)
El "matrimonio del mismo sexo" debe ser derrotado
Lo que el matrimonio homosexual ha hecho a Massachusetts
Por qué los niños necesitan matrimonios naturales
Por qué preservar el matrimonio es importante
Los efectos que el "matrimonio del mismo sexo" tendrá en la educación pública
La Cultura y el Significado del Matrimonio
¿Es el "Matrimonio del Mismo Sexo" un Derecho Civil?
Matrimonio, Iglesia, Estado: Tensiones saludables y negativas
Consecuencias de Redefinir el Matrimonio para la Comunidad Empresarial y los Negocios
Why Libertarians Should Oppose Same-Sex Marriage
¿Por qué los libertarios deberían oponerse al matrimonio entre personas del mismo sexo?
Cardinal Francis George: Matrimonios de "personas del mismo sexo": ¿Qué dicen la Naturaleza y la naturaleza de Dios?
La Familia Natural: Una Definición Universal
Peticion a favor del matrimonio tradicional
En Conclusión:
El matrimonio tradicional no está pasado de moda. El matrimonio, definido como la unión entre un hombre y una mujer, es algo que interesa a TODOS. Se debería dejar de usar como excusa que Illinois apoya el amor, compromiso y responsabilidad entre dos personas. Por supuesto que un matrimonio saludable contiene esos elementos, pero cuando se trata de que el gobierno se involucre en nuestras relaciones íntimas y personales, debería ser solamente con el propósito de promover estabilidad y un ambiente seguro para los niños, gracias a la unión entre un hombre y una mujer que da lugar a la procreación, y como un beneficio público para todos los ciudadanos. Cualquier otro tipo de involucramiento del gobierno no es más que extender su alcance más allá de lo debido.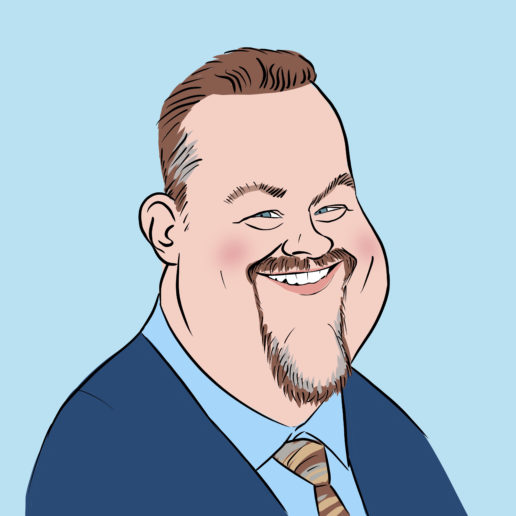 Illinois Family Action
(501c4). David has 25-plus-years of experience in public policy and grass-roots activism that includes countless...