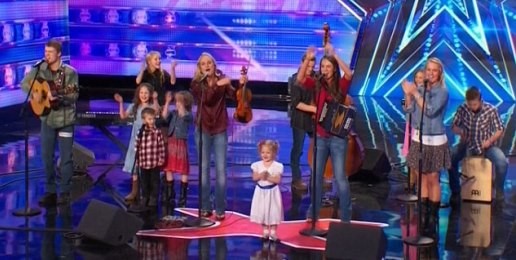 From Horrific Tragedy to America's Got Talent
Reading Time:
< 1
minute
Twenty years ago in a horrific accident on I-94, Pastor Scott Willis and his wife Janet lost their six youngest children in a fiery inferno. This accident exposed a scandalous case of corruption that sent former governor George Ryan to prison.  Most Illinoisans know this heartbreaking story.
What most Illinoisans don't know is that God has blessed the Willis family in suprising ways. One of the older three Willis children who was not in the van now has twelve (home-schooled) children who are currently appearing on America's Got Talent. If you need a respite from the toils and troubles of the world, please spend six joyful minutes watching the Willis Clan delight the judges and audience on America's Got Talent: 
Those who are unfamiliar with the tragic Willis accident and their inspiring grace and faith in the ensuing weeks, months, and years can read about it here.
God has blessed the Willis family in other ways: From the Willis' three children who were not in the van that fateful day, Scott and Janet now have 32 grandchildren.