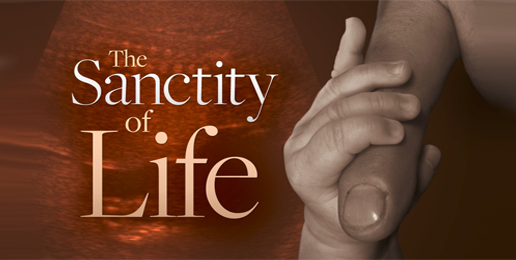 Be Intentional: Six Pro-Life Endeavors Christians Can and Should Employ
In the wake of SCOTUS decision to strike down Roe v. Wade and the so-called "right" to abortion, we praise God for the dozens of states in the nation that have moved to ban or greatly restrict this heinous practice. In blue states like Illinois however, the devil is busy establishing new death chambers, expanding to strategic new locations and inviting people over the state line to destroy human life. Certain politicians, including President Joe Biden and Governor JB Pritzker, are going out of their way to support an industry committed to ending the lives of innocent pre-born babies. We must respond intentionally, bringing both salt and light to this desperate situation.
Be intentional in prayer. If we truly believe that the fervent prayer of the righteous "avails much" (James 5:16); and if we truly believe that God hates the shedding of innocent blood (Proverbs 6:17); and if we truly believe that we are called to "deliver those who stumble toward death" (Proverbs 24:11); and if we truly believe that the second great commandment in God's law is to love our neighbor—born or unborn (Matthew 22:36-40); we should be offering up earnest prayers regularly throughout the day.
We should pray for mothers who are facing an unplanned pregnancy or who are facing threats, abuse, and coercion to end their pregnancy. We should pray for abortion workers to leave their work that enables the "termination" of pre-born life. And we should pray for our local community, elected officials, leaders, and neighbors who do not understand the gruesome truth that abortion takes a human life.
We highly recommend that Christians intentionally participate in 40 Days for Life prayer vigils. If we truly believe that God's ears are attentive to our cries and that He answers every prayer that aligns with His perfect will (1 John 5:14, Psalm 34:15 and 5:3), we can wait in eager anticipation for His hand to work when the time is right.
Be intentional to educate yourself. Being pro-life is much more than being anti-abortion. Contraception, sterilization, IVF and, on the other end of the spectrum, the so-called "right" to die movement, all foster and promote a culture of death. Read and/or watch experts on these topics to learn how to defend the pro-life position with reasons.
Also, be cognizant of the ways contemporary negative attitudes toward having and raising children undermine the culture of life. Avoid making critical remarks about children being a burden or interfering with your sleep/work, schedule or budget. Start seeing them through God's eyes, as a blessing and a reward. (Psalm 127:3-5)
Be intentional to promote and support pro-life candidates. In every election cycle we have opportunities to promote pro-life candidates running for local, state, or federal office. You should pick a candidate or two to support in word, with your time, and, if possible, with your finances. They are the ones voting to pass laws that either expand or limit ending precious pre-born human life.
You should make your pro-life views known to your community during election time.
"It should be the highest ambition of every American to extend his views beyond himself, and to bear in mind that his conduct will not only affect himself, his country, and his immediate posterity; but that its influence may be co-extensive with the world, and stamp political happiness or misery on ages yet unborn." ~ George Washington
Additionally, you can support pro-life candidates by putting up yard signs, making phone calls, distributing literature, going door-to-door with the candidate, hosting a meet-and-greet in your home, using social media, attending rallies, and marching in parades.
Go one step further and identify your local pro-life elected officials and write them a letter of encouragement and thanks.
Be intentional to be an advocate. Promote, help, donate to, and fundraise for your local crisis pregnancy center and/or local pro-life group. Attend a Hike for Life fundraiser or banquet.
Speak out against pro-abortion legislation. Most people have absolutely no idea what bills are being decided in Springfield or Washington, D. C. It is vital to get alerts from IFI and other pro-life groups who will let you know when to speak out on specific pending legislation.
Visit your local lawmakers to thank them for their service and to see how you can pray for them. Let them know how important the life issue is to you and to our culture. Urge them to become a champion for the pre-born.
Be intentional and proactive in your church. Talk to your pastor and church leaders about supporting a local pregnancy center, recognizing and celebrating Sanctity of Life Sunday, and explaining the importance from a biblical view of voting for candidates committed to supporting pro-life legislation.
Encourage your church to host meetings throughout the year to highlight the battle for the right-to-life. These can include documentary film screenings, special speakers, right-to-life apologetics, and Bible studies on God's view of every human life.
Encourage your church to have a ministry that reaches out to post-abortive women who, like all of us, need to know that Jesus paid for all of our sins on the cross and that His love, mercy, and forgiveness are available and sufficient. The local church can be a place for these women to start healing.
Be intentional to celebrate life. It is tragic to realize that we are immersed in a culture that does not value life. Many babies diagnosed with Down syndrome in the womb are aborted. Other potential disabilities and/or genetic conditions are targeted as well. Women use abortion as a means of birth control. Senior citizens who need assisted living or who live in nursing homes are frequently mistreated, ignored, or forgotten.
Celebrating the people you know who have challenging conditions can set an example to others not only how to treat "the least of these" with respect and dignity, but to think about them as equally worthy of life as those of us blessed with good health.
---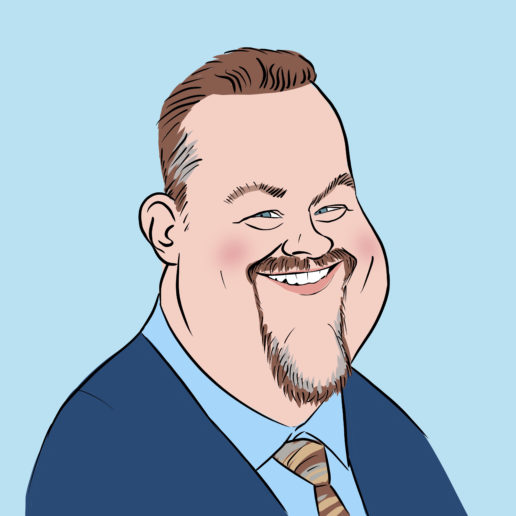 Illinois Family Action
(501c4). David has 30 years of experience in public policy and grass-roots activism that includes countless interviews for numerous radio, television, cable programs and newspaper articles on topics such as the sanctity of life, natural marriage, broadcast decency, sex education, marijuana, gambling, abortion, homosexuality, tax policy, drug decriminalization and pornography. He and his wife of 28 years are blessed to be the parents of eight children. They strongly believe that their first duty before God is to disciple their children in the Christian faith, and...