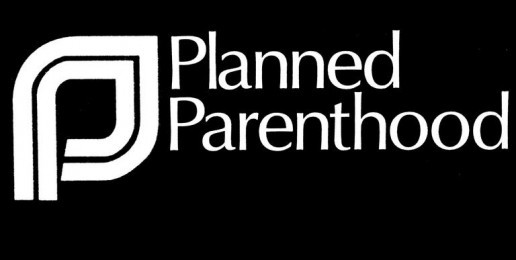 Planned Parenthood Death Draws Calls for Abortion Regulation
Reading Time:
3
minutes
The death of 24 year-old Tonya Reaves on Friday, July 20, following an abortion at Planned Parenthood has prompted a renewed call for accountability in the state's currently unregulated abortion industry.
Pastor Ceasar LeFlore, Midwest Director of Life Education and Resource Network (L.E.A.R.N.), appealed via letter to Illinois' President of the Senate John Cullerton (D-Chicago), Speaker of the House Michael Madigan (D-Chicago), and House Minority Leader Tom Cross (R-Plainfield) to increase abortion clinic regulation.
Reaves' death following her abortion in a facility that is not regulated by the State of Illinois is a tragedy, but the letter to Illinois' legislative leaders points out that "this state's lack of even the most basic health regulation of abortion providers and clinics is setting the stage for it to happen again."
Illinois law does not require Planned Parenthood's clinics to be inspected by the state's Department of Public Health. This lack of oversight is particularly negligent in light of the fact that Reaves' second trimester abortion was performed in Planned Parenthood's Loop Health Center in Chicago, a facility that, according to its own website, refers all surgical procedures to two other abortion clinics, only offering "medication abortion," commonly known as the "abortion pill," at the downtown site. 
LeFlore's missive implores the lawmakers to join the twenty other states that mandate counseling for women who are scheduled to undergo an abortion. Often referred to as "Informed Consent" laws or "Women's Right to Know" laws, these measures require the physician to inform the pregnant woman of the many risks involved in an abortion. More than half of the states require at least a 24-hour waiting period between receiving counseling for the abortion and completing the procedure.
"Planned Parenthood's Loop Health Center is clearly not equipped to provide a second trimester abortion or to respond to an emergency situation such as the one that resulted in the tragic death of an otherwise healthy young woman," explains LeFlore. "A woman who goes to an abortion provider naturally assumes that she is going to a medically approved facility and not to a company that is operating an unlicensed, uninspected, and unregulated surgery."
L.E.A.R.N. is the nation's largest black pro-life organization and its Midwest Director is not alone in sounding this clarion call for increased abortion clinic regulation. The letter is cosigned by leaders from the Illinois' broader pro-life community, including Aid for Women of Northern Lake County, Belleville Area Right to Life, Catholic Citizens of Illinois, Concerned Women for America of Illinois, Illinois Citizens for Ethics PAC, Illinois Family Institute, Illinois Federation for Right to Life, Illinois Review, Illinois Right to Life Committee, Knox County Right to Life, Lake County Right to Life. Life Advocacy Resource Project, Lutherans for Life, McHenry County Right to Life, Professional Women's Network, Pro-Life Action League, Pro-Life/Pro-Family Coalition, Students for Life of Illinois, Tradition Family and Property, and Word of Hope.
The coalition insists that, "The Illinois General Assembly must take seriously the health and safety of the women of Illinois… [and] immediately enact laws and policies that insure the protection of women." 
It is noteworthy that in the last legislative session, the Illinois legislature failed to call for a vote on H.B. 4117 which would have required all abortion clinics to meet the same health and safety standards as all other ambulatory surgical treatment centers, including those run by Planned Parenthood.
The letter from L.E.A.R.N., et al to the Illinois General Assembly leaders is available HERE.  
---
 About L.E.A.R.N.: 
The Life Education and Resource Network exists to proclaim the pro-life message within the African-American community through various educational projects. L.E.A.R.N.'s Midwest Director, Pastor Ceasar LeFlore, is available for interviews at 708-849-1630 (office) or 708-378-4712 (cell).
Related Articles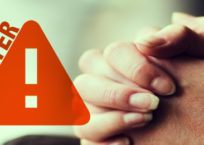 End-of-Session Prayer Alert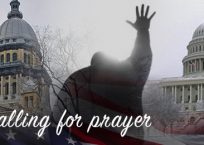 New Year Call to Prayer