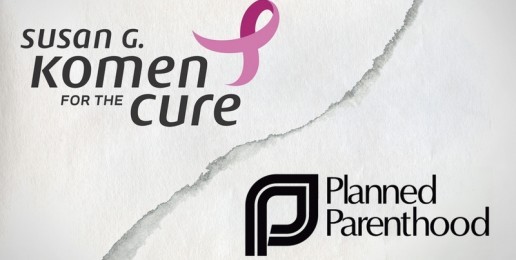 Komen Continues Partnership with Planned Parenthood
Reading Time:
2
minutes
As you know by now, the Susan G. Komen Foundation has announced that is is going to continue its financial partnership with Planned Parenthood.
The announcement was a reversal of a previous decision to cease grants to Planned Parenthood affiliates .  That decision was spurred by a Congressional investigation into continuing allegations of financial and legal misconduct by the nation's leading abortion provider.
Planned Parenthood affiliates received a total of $569,000 in proceeds from the Komen Race for the Cure in 2010.  The previous year they had received a total of $731,000 in Susan G. Komen grants.   While Planned Parenthood has claimed the money goes for breast cancer screening, it was forced to admit that it does not do mammograms in its clinics.
Planned Parenthood waged a frenetic campaign to reinstate their funding status, aided by a steady stream of false propaganda disseminated by their many allies in the print and broadcast media.  Missouri Senator Claire McCaskill joined the chorus calling for the renewal of grants to Planned Parenthood.
Pro-abortion activists flooded Komen's Facebook and Twitter accounts with hate mail, and hacked the Race for the Cure website.  They claimed that the Komen Foundation would lose money and volunteers because of their decision.  Yet in the two days following Komen's initial decision to halt grants to Planned Parenthood, donations to Komen jumped by 100 percent.
Charmaine Yoest, President of Americans United for Life and a breast cancer survivor, strongly criticized Planned Parenthood's tactics.  "This was an ugly and disgraceful shakedown that highlights Planned Parenthood's willingness to pursue a scorched-earth strategy to force compliance with the pro-abortion agenda."
Planned Parenthood advocates have done the pro-life movement a major favor over the last week.  Previously, only individuals highly active in the pro-life movement were aware of the Komen-Planned Parenthood connection.  Now, the entire nation is aware of Susan G. Komen's financial support of the nation's leading killer of preborn children.
Planned Parenthood exterminated the lives of over 332,000 unborn children during the most recent year on record.  Planned Parenthood received a total of nearly $500 million in government grants and reimbursements during that same year, a clear sign they don't need Race for the Cure funding.
Komen's decision stands in stark contrast to their professed goal to spare women from the tragedy and trauma of breast cancer.  Instead, they are helping finance an organization that is performing procedures that are believed to increase the risk of breast cancer for thousands of women.
Since 1957 a total of 67 studies have been performed examining the relationship between abortion and breast cancer.  Of those studies, 51 showed a positive association, and 30 were statistically significant (meaning a 95% probability that the result is not due to chance.)
One study, done by the United States Cancer Institute, found a 50 percent increase in the risk of breast cancer by age 45 for women who have had an induced abortion.  If the abortion was performed before a woman was 18, the increased risk was more than 100 percent.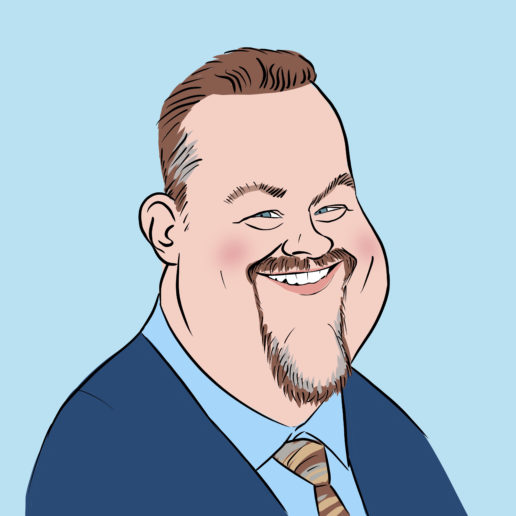 Illinois Family Action
(501c4). David has 30 years of experience in public policy and grass-roots activism that includes...