What A Great Opportunity!
Last night, IFI hosted its annual Faith, Family and Freedom Banquet. Hundreds of supporters from across the state gathered to enjoy a good meal and fellowship while being informed, encouraged and edified by our emcee, State Representative Jeanne Ives (R-Wheaton) and our keynote speaker, George Barna. Together we are working for the common good.
In my short presentation, I reminded attendees that we are called to be steadfast and immovable while abounding in the work the Lord calls us to do and to remember that our labor is not in vain. God's truth is marching on. We are His soldiers in the battle. And it is, most definitely, a spiritual battle.
I know that many of our subscribers would have loved to attend our annual banquet, but due to calendar conflicts or prohibitive traveling hurdles could not join us. The exciting news I have to report to you is that a very generous donor has offered a $20,000 banquet-matching challenge that has been extended through the weekend so that you can participate by giving in support of our work in Illinois.
Every dollar that is given or pledged will be matched dollar-for-dollar up to $20,000 through Sunday evening. This includes pledges of monthly giving which is a great way to support the work that we are doing.
I hope you agree that a vigorous defense of policies and laws that reflect biblical truth is needed more than ever in Illinois. Certainly, as a subscriber to IFI's emails you understand that the godless Left isn't willing to tolerate Christian family values.
The culture war isn't lost. It isn't over. Rather, it has entered a new and more aggressive phase. For the sake of our children and the future of Illinois as well as the country, we must rise to the challenge.
IFI is doing some great work here in the People's Republic of Illinois, but we cannot do it without your prayers and your financial support.
Please consider this appeal and the opportunity to partner with us in a strategic and effective way. A gift of $25, $50 or more this weekend would help tremendously. Perhaps you are able to contribute even more. This is an amazing opportunity to double your impact!
Your love, your prayers and your gifts make our work possible. Please prayerfully consider helping us meet this matching challenge!
Please DONATE ONLINE or call the IFI office
at (708) 781-9328 to support our work.
Thank you for your support!
P.S. Help us reach our goal of raising a total of $40,000 by the end of the weekend — Donate today!  You can also send a gift to:
Illinois Family Institute
P.O. Box 876
Tinley Park, IL  60477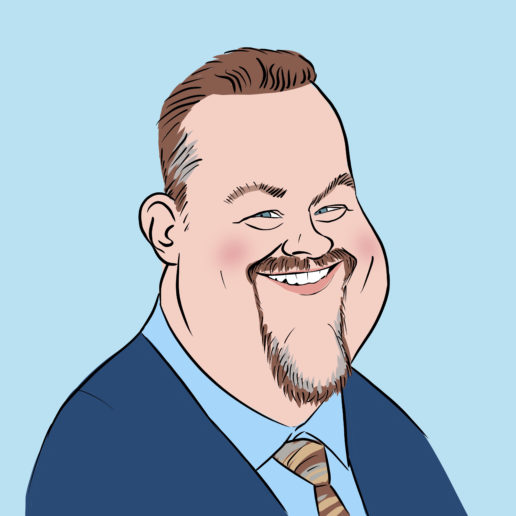 Illinois Family Action
(501c4). David has 25-plus-years of experience in public policy and grass-roots activism that includes countless interviews for numerous radio, television, cable programs and newspaper articles on topics such as the sanctity of life, natural marriage, broadcast decency, sex education, marijuana, gambling, abortion, homosexuality, tax policy, drug decriminalization and pornography. He and his wife of 26 years are blessed to be the parents of eight children. He also serves as a Republican Precinct Committeeman in his community and as an ordained minister and elder in his...