Think Spring: Two Fantastic Upcoming IFI Events
Though the snow be heavy and the nights be dark, it is never too early to make plans for the next season. The Illinois Family Institute is pleased to announce two fascinating events coming to the Western Suburbs.
We are excited to have internationally renowned speakers to bring a Biblical perspective to the issues of the day. Both events will be held at the beautiful Medinah Baptist Church in Medinah, Illinois. Mark your calender and register today!
---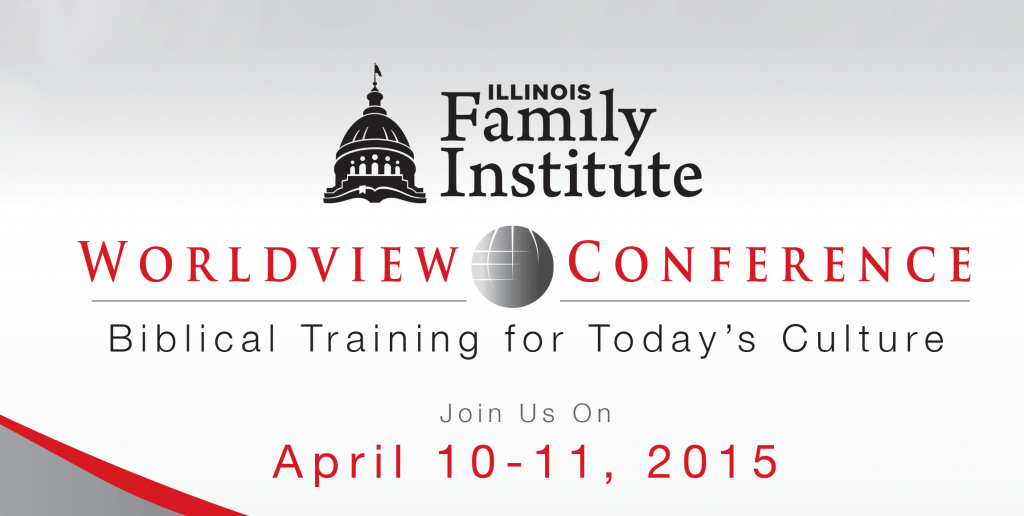 First Annual IFI Worldview Conference with Dr. Del Tackett
Join us on April 10-11, 2015, for the first annual IFI Worldview Conference featuring Dr. Del Tackett in person. Dr. Tackett is former president of the Focus on the Family Institute and a former Senior Vice President of Focus on the Family. He is also the creator of Focus on the Family's The Truth Project—a nationwide initiative designed to bring the Christian worldview to the body of Christ.
In a recent study, the Barna Research Group revealed a stunning statistic that continues to reverberate throughout the evangelical world. Only 9 percent of professing Christians have a Biblical worldview.
Because of this, today's believers live very similarly to non-believers. A personal sense of significance is rarely experienced, we spend our money and time on things that fail to satisfy and we begin to wonder what life's ultimate purpose really is. We are, in short, losing our bearings as a people and a nation.
Dr. Tackett will challenge us to regain a Biblical worldview on the issues that face our culture. Flier HERE.
April 10-11, 2015
Friday 7 PM – 9 PM | Saturday 10 AM – 3:30 PM
Medinah Baptist Church
900 Foster Avenue, Medinah, IL 60157
$20 per person/$50 per family | Early Bird Registration by April 9th
$35 per person/$75 per family | At the Door
Free admission with a student ID
---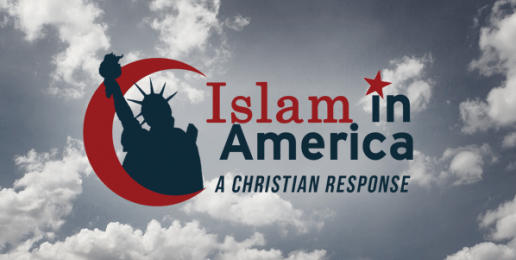 Islam in America: A Christian Response with Dr. Erwin Lutzer
Islam is on the rise around the world, whether it be terrorist activity in the Middle East or the increasing number of followers here in United States. Though these trends open up many opportunities to share the gospel, Christians also have reason for concern.
We have now reached a tipping point–the spread of Islam is rapidly altering the way we live. These changes are cause for alarm, for they endanger our freedoms of speech and religion.
Join us as we hear from Dr. Erwin Lutzer, pastor of Moody Church and the best selling of author of numerous books including The Cross in the Shadow of the Crescent: An Informed Response to Islam's War with Christianity, speak on one of the most pressing issues facing the church and the nation today.
Presented by the Illinois Family Institute, you will not want to miss this one night only event  in the western suburbs of Chicago.
"Remember that the real threat to the United States is not so much terrorism, but Islamism, which intends to challenge our constitutional liberties and take advantage of political correctness to silence discussion and debate about Islam and to undermine our national security…" ~Dr. Erwin Lutzer
For flyer, CLICK HERE.
 Thursday, May 7, 2015, 7 – 9 PM
Medinah Baptist Church
900 Foster Avenue, Medinah, IL 60157
$10 per person/$25 per family
Free admission with a student ID