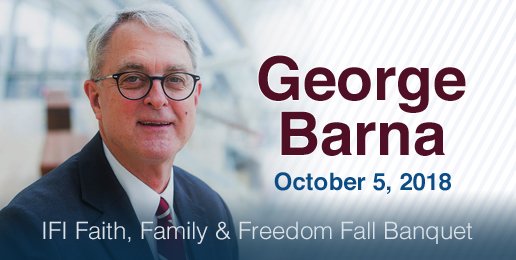 George Barna at IFI's Annual Banquet in October
 Illinois Family Institute is excited to announce our
Faith, Family and Freedom Fall Banquet
"Keeping our eyes on the prize"
with special guest, George Barna
Friday, October 5, 2018
The Stonegate in Hoffman Estates
Click HERE for more details
Many of you have heard of George Barna, but I dare say you may not know the depth and breadth of of his life experience and accomplishments, and more importantly, his legacy.
As noted by Tim Stafford in Christianity Today, Barna, the Christian community's most-quoted statistician, "…is to evangelicals what George Gallup is to the larger culture."
George Barna founded what is now known as the Barna Group in 1984, and built the organization into "a leading marketing research firm focused on the intersection of faith and culture before selling it in 2009."
Barna currently serves as Executive Director of the American Culture and Faith Institute, which is a "non-partisan, not-for-profit research organization that regularly conducts national surveys to gauge the sentiment and activity of politically conservative, spiritually active Christians in America."
Barna has written more than 50 books, mostly addressing cultural trends, leadership, spiritual development, and church dynamics. They include New York Times bestsellers and several award-winning books.
He has sold more books based on survey research related to matters of faith than any author in American history.
After graduating summa cum laude from Boston College, Barna earned two Master's degrees from Rutgers University and has a doctorate from Dallas Baptist University.
George Barna walks the walk of his biblical Christianity, not just living the life, being salt and light, but actively engaging the church and the culture, working to advance the Kingdom.
George has served as faculty for universities and seminaries. He has been a pastor of churches large and small, and a church planter. He speaks at conferences world-wide.
George and his wife of 40 years live in central California.
If you're a Christian who is interested in the culture you live in, you won't want to miss this event!
->Click HERE for an event flyer<-
Program advertisements & banquet sponsorships available.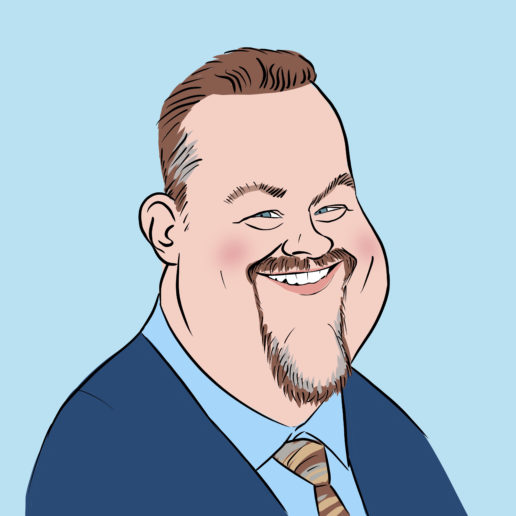 Illinois Family Action
(501c4). David has 30 years of experience in public policy and grass-roots activism that includes countless interviews for numerous radio, television, cable programs and newspaper articles on topics such as the sanctity of life, natural marriage, broadcast decency, sex education, marijuana, gambling, abortion, homosexuality, tax policy, drug decriminalization and pornography. He and his wife of 28 years are blessed to be the parents of eight children. They strongly believe that their first duty before God is to disciple their children in the Christian faith, and...