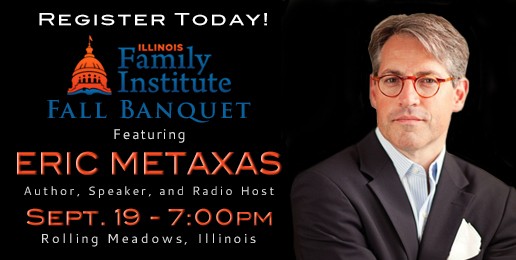 Event Alert: IFI Banquet Less Than 3 Weeks Away!!
The Illinois Family Institute's annual fall banquet is less than three weeks away!  This important event will be held Friday, September 19th at 7:00 p.m. at The Meadows Club  in Rolling Meadows, Illinois.
Our theme this year is "Freedom in the Balance."
It's not to late to become a banquet benefactor.  For more information on helping us underwrite our largest pro-family gathering of the year, please contact Kathy Valente at the IFI office at (708) 781-9328.  As always, we are pleased to recognize in our program all of our benefactors.
Our speaker this year is Eric Metaxas, author of Amazing Grace: William Wilberforce and the Heroic Campaign to End Slavery, the official companion book to the 2007 movie Amazing Grace.  Eric has also written for Christianity Today, National Review Online, VeggieTales and Breakpoint, Chuck Colson's nationally-syndicated radio program, and has appeared on Fox News Channel CNN and C-Span.
With all we hear in the news or read on blogs, it's easy to become discouraged about the fate of our hard-won freedoms and the future of our country.  We need on occasion to be inspired by the lives of faithful men like Dietrich Bonhoeffer and William Wilberforce who continued to speak truth despite opposition and who worked to protect freedom despite the lack of immediate results.
We will be honoring two of Illinois' great Christian leaders for their bold defense of God's institution of marriage and family: Bishop Thomas Paprocki of the Diocese of Springfield and Bishop Lance Davis of New Zion Covenant Church in Dolton.
We need to be reminded that God has called us to be salt and light, and there's no better time than now to be encouraged to speak up.  Eric will share with us how we can and should engage the culture.
This annual banquet is IFI's  most important fundraising event of the year.  Please join us as Eric offers his witness and wisdom, helping us all become better equipped to shape our culture in God-honoring ways.  Your attendance and support is essential to our success!
Click HERE for a banquet flyer.
Event Details:
Illinois Family Institute
Faith, Family and Freedom Banquet
Friday, September 19 , 2014
The Meadows Club – Rolling Meadows, IL
Secure your tickets now – click here or call (708) 781-9328.
Program advertisements & banquet sponsorships are available.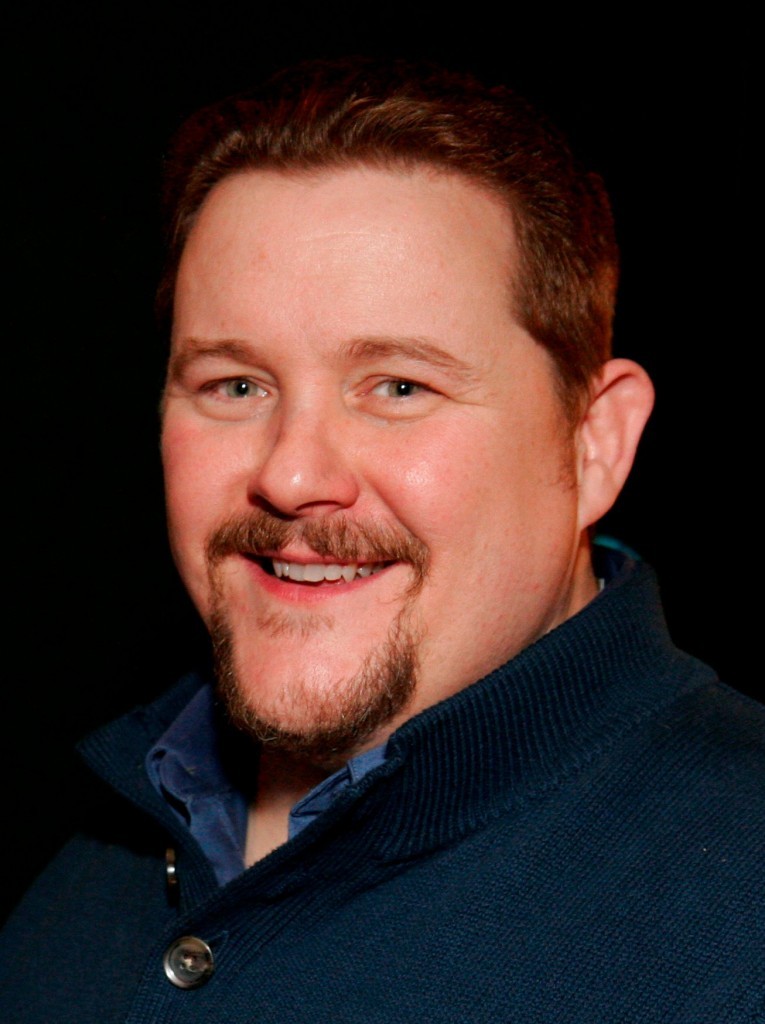 Related Articles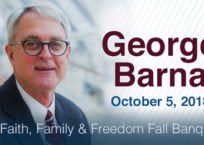 George Barna at IFI's Annual Banquet in October