Did You See This?
I truly hope you had a great Christmas weekend and were able to enjoy quality time with family and friends as you celebrated the birthday of our Lord and Savior and His indescribable gift of eternal life.
You and I know that Jesus belongs at the center of our celebrations this time of year — and in the center of our families. Not everyone believes that though, and some are adamantly opposed to all that our faith means. That's why Illinois Family Institute exists: to boldly bring biblical perspectives to the public square.
Right now we're promoting our end-of-year matching challenge, believing that our subscribers will step up to partner with us as we charge ahead into the New Year. Every contribution between now and midnight on December 31st will be doubled — up to $80,000!
Please consider IFI in your year-end giving. Every donation — small, medium or large small — brings us closer to our goal. In addition, new monthly pledges will have the entire first-year amount doubled. I am hoping that you will be able to donate toward this goal by the December 31 deadline.
Your gift means IFI will hit the ground running in 2018. It's a crucial year, and we're "all in" to fight the Left's agenda. Raising these important resources this month means we will be able engage in the battle of ideas and work to see Judeo-Christian principles championed in the public square. But we need your help.
You can make your tax-deductible, year-end donation here:
Please don't miss this great opportunity to get us off to a great start in 2018!
Sincerely,
David E. Smith, Executive Director
Illinois Family Institute
P.S. Help us reach our goal of raising $80,000 to meet the challenge and raise a total of $160,000 for our work and ministry in 2018! Donate today! If you would like to become a monthly supporter, it is easy to set up a recurring contribution by credit card or electronic funds transfer by completing this mail-in form or by calling the office at (708) 781-9328.
To make a credit card donation over the phone, call the IFI office at (708) 781-9328. You can also send a gift to P.O. Box 876, Tinley Park, IL  60477.
Related Articles
Create a Brighter 2017 for Illinois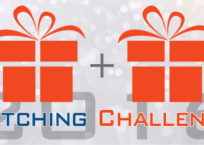 End-of-Year Matching Challenge!