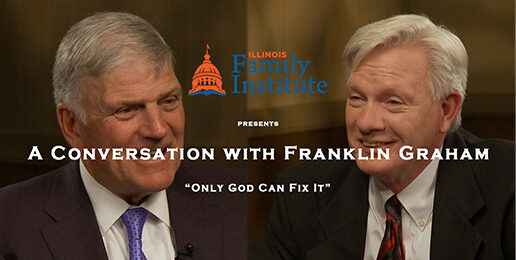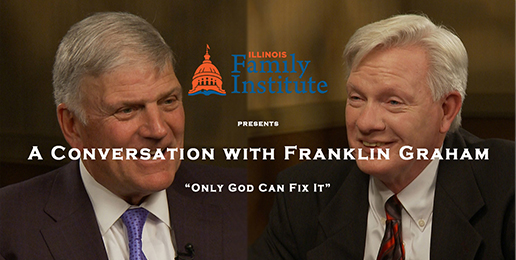 A Conversation With Franklin Graham
Prior to the 2019 Illinois Family Institute Faith, Family, and Freedom Fall Banquet, Monte Larrick sat down with keynote speaker, the Rev. Franklin Graham to discuss what Americans can do to promote and protect faith, family, and freedom in our state and nation. Rev. Graham offers his position regarding the Church's participation in the political process and its responsibility to confront today's culture.
Additionally, he addresses the importance of prayer, education, and adherence to biblical values for Christian voters, especially in light of the Equality Act; the changing face and focus of public education; ongoing attacks on the sanctity of life and religious freedoms; and the growing clash between socialism and liberty.
With a New Year on the horizon, this video is one you will definitely want to watch and share with family and friends. Rev. Franklin Graham is a world-renown Christian evangelist and the president and CEO of the Billy Graham Evangelistic Association and Samaritan's Purse.
---
---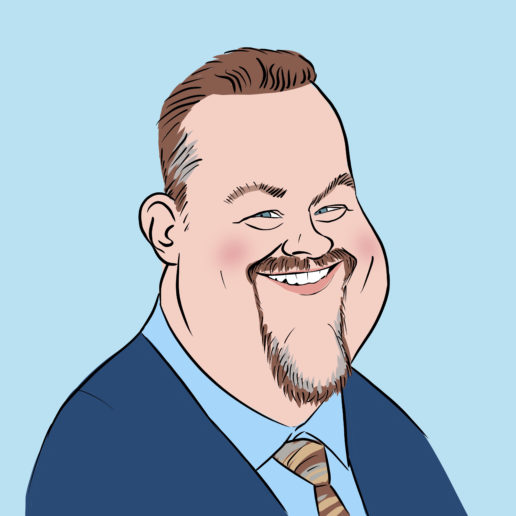 Illinois Family Action
(501c4). David has 25-plus-years of experience in public policy and grass-roots activism that includes countless interviews for numerous radio, television, cable programs and newspaper articles on topics such as the sanctity of life, natural marriage, broadcast decency, sex education, marijuana, gambling, abortion, homosexuality, tax policy, drug decriminalization and pornography. He and his wife of 26 years are blessed to be the parents of eight children. He also serves as a Republican Precinct Committeeman in his community and as an ordained minister and elder in his...