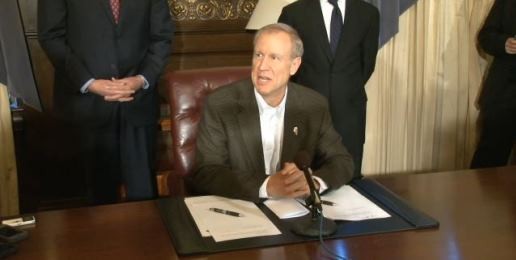 Urge Governor Rauner to Veto Deceitful, Vague, Anti-Autonomy Bill
The politically expedient title of the anti-autonomy, anti-choice bill (HB 217) sitting on Governor Bruce Rauner's desk points to its nebulous, overbroad, and deceitful content. It's titled the "Youth Mental Health Protection Act." I mean, who isn't for "youth mental health."
Among Illinois' sexuality dogmatists, like lesbian activist Representative Kelly Cassidy (D-Chicago), who never miss an opportunity to exploit minors for their selfish political ends, the bill is informally called the "conversion therapy prohibition act." It's a deceitful colloquial title intended to connote religiosity and compulsory therapies and to conceal that some therapeutic protocols are neither religious nor coercive.
Not only is the bill overbroad and nebulous but also the bill's sponsors failed to provide any conclusive evidence-based research to defend its overbroad goals.
This onerous bill embodies numerous intellectual failures and reveals the ethical failures of its sponsors:
This bill ignores the fact that the liberal American Psychological Association admits that "

Although much research has examined the possible genetic, hormonal, developmental, social, and cultural influences on sexual orientation, no findings have emerged that permit scientists to conclude that sexual orientation is determined by any particular factor or factors. Many think that nature and nurture both play complex roles….

" If social and cultural influences can affect "sexual orientation," isn't it possible that childhood molestation may influence it? Even homosexual counselors acknowledge that childhood molestation can result in "sexual orientation" confusion. Would this bill permit therapists to discuss with their minor clients the possible connection between molestation and same-sex attraction?
While gender dysphoric minors are permitted to access medical help in rejecting their unwanted, unchosen physical embodiment, this bill would legally prohibit other minors from accessing medical help in rejecting their unwanted same-sex attraction. Such a prohibition constitutes not only indefensible inconsistency but also egregious governmental interference with minors' autonomy. Surely if gender dysphoric minors are permitted to get medical help in aligning their bodies with their desires, other minors should be permitted to get medical help in aligning their sexual orientation with their desires.
The bill makes no distinction between coercive aversion therapies and talk therapies.
This bill makes no distinction between involuntary counseling and voluntary counseling desired by minors.
There is a difference between eradication of desires and not affirming desires. This bill makes no allowance for minors who may want help in constructing an identity that does not include the affirmation of their unwanted, unchosen same-sex attraction.
This bill fails to acknowledge that numerous homosexual scholars assert that sexual orientation is fluid and, therefore, can and does change.
The bill relies on the American Psychological Association's (APA) 2009 "Task Force Report on Appropriate Therapeutic Responses to Sexual Orientation," which has been challenged for a number of reasons, including the fact that the task force was composed of only six people, all of whom were homosexuality-affirming activists and/or homosexual themselves.
Many Illinoisans do not realize that the Illinois Human Rights Act defines "sexual orientation" as inclusive of "gender identity" and "gender expression." Therefore, because of this unusual legal definition, if passed this bill would prohibit counseling to help gender-confused minors accept their objective biological sex. This bill makes no reference to the two liberal sexuality/gender scientists, Dr. Eric Vilain and Michael Bailey, who argue that lawmakers should not ban counseling efforts that help gender dysphoric minors accept their physical embodiment.
For these reasons, IFI is urging Governor Rauner to veto the bill.
Take ACTION: Click HERE to send an email or a fax to Governor Rauner's office, asking him to allow licensed and professional therapists to do their job. Urge him to veto HB 217.
You can also call the governor's office in Springfield at (217) 782-0244 or in Chicago at (312) 814-2121.
---
Illinois Family Institute
Faith, Family and Freedom Banquet
Friday, September 18 , 2015
The Stonegate Banquet & Conference Center (Map)
Click HERE for a banquet flyer.
Secure your tickets now – click here or call (708) 781-9328.
Program advertisements & banquet sponsorships available!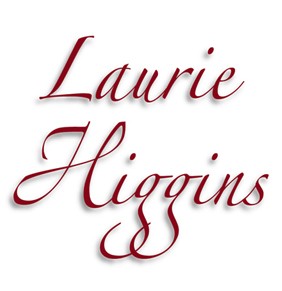 Related Articles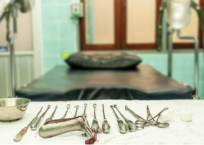 Parental Notification of Abortion on the Chopping Block?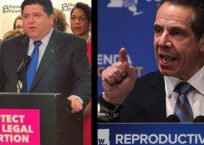 Illinois Governor Pritzker All In for Taxpayer-Funding of Abortion and Planned Parenthood