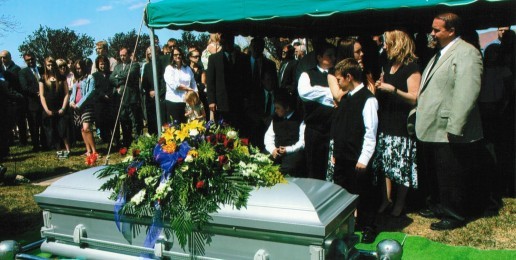 "Gay" Lobby Shamelessly Exploits Teen Suicides
Reading Time:
3
minutes
Matt Barber, Director of Cultural Affairs with Liberty Counsel, released the following statement today on the series of recent highly publicized suicides committed by allegedly "gay" identified teenagers:
"Anyone with a heart grieves deeply over these needless suicides. Taking one's own life is never the right choice. There are thousands of teen suicides each year. Some kids just don't seem to understand the permanence of it, or how it destroys the lives of those they leave behind.
"We all agree: harassment and bullying of children should always be dealt with immediately and firmly. And if laws are broken, offenders should be prosecuted – period. This is true whether kids are targeted because they're perceived to be homosexual, conservative, Christian or for any other reason.
"Unfortunately – though not surprisingly – extremist 'gay' pressure groups, like the incongruously named 'Human Rights Campaign,' (HRC) Ellen DeGeneres and other liberal activists are shamelessly exploiting these tragedies as a means to achieve their own selfish political ends.
"In a recent statement, Ms. DeGeneres said: 'There are messages everywhere that validate this sort of bullying and taunting and we need to make it stop. We can't let intolerance and ignorance take another kids life.'
"Indeed, actual bullying and taunting must not be tolerated. But what 'messages' is Ms. DeGeneres referring to, and how do 'we…make [them] stop?' I'll translate from liberalese to plain English. What Ellen meant was this: 'Public defense of God's express, self-evident and unequivocal design for human sexuality must be stopped under force of law. Proponents of the Judeo-Christian sexual ethic are murdering 'gay' kids with their words.'
"Not only is this propagandist line of reasoning disingenuous, offensive and Orwellian, it's utter nonsense.
"Joe Solmonese, president of HRC, took it a step further, directly blaming for these suicides Christians and the Mormon Church. To him, opposition to so-called 'same-sex marriage,' and defense of biblical sexual morality are the culprits: 'Words have consequences,' said Solmonese, 'particularly when they come from a faith leader. This is exactly the kind of statement that can lead some kids to bully and others to commit suicide.'
"As Rahm Emanuel famously said: 'You never let a serious crisis go to waste. [I]t's an opportunity to do things you could not do before.' It makes me physically ill to watch as the HRC and other 'gay' militants lick their chops and rub their hands together over the tragic suicides of these troubled, sexually confused young men," continued Barber. "Before they were even laid to rest, the radical homosexual lobby pounced leveraging these suicides to demand that government codify each of their extremist, social engineering demands. This is political exploitation at its slimiest and it pours salt on the wounds of loved ones.
"God's message to young people struggling with same sex temptation or to those who feel the shame that naturally accompanies sexual sin is that suicide is never the way out. But there is a way out. It comes first through belief in Jesus Christ, and then through confession of sin; finally, repentance. As Jesus said to the repentant sexual sinner at the well, 'Neither do I condemn you; go and sin no more.'
"The families of these precious young people should know that Christians around the country are praying for them and will continue to pray for them in their time of loss. Scripture says 'blessed are those who mourn, for they shall be comforted.'
"But Christians are also praying that these wicked and callous political vultures who seek to exploit these suicides become confounded and fail fantastically. Their mission is not one of 'tolerance' or 'diversity.' Quite the opposite: Their goal is to fan flames of anti-Christian bigotry and discrimination, evangelizing on behalf of their own perverted god: moral relativism. We simply won't let them get away with it," concluded Barber.