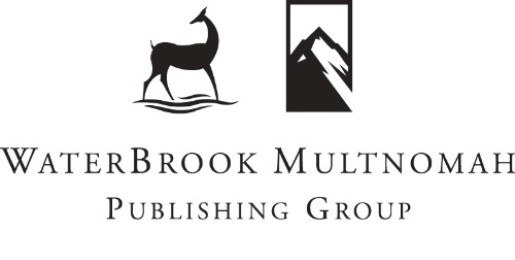 Deception: Christian Publisher Sells Soul for Mammon
Reading Time:
4
minutes
WaterBrook Multnomah Publishing Group is planning to release, through its liberal sister imprint Convergent Books, a manuscript paradoxically titled God and the Gay Christian: The Biblical Case in Support of Same-Sex Relationships.
Is the Christian world about to suffer through another World Vision moment?
The book's author, Matthew Vines, is a homosexual activist and Bible revisionist known for manipulating Christian terminology to advance the counter-Christian homosexualist agenda.
Despite his frequent use of a Christian-like lexicon, Vines surprisingly admits to running an apostate enterprise that he calls The Reformation Project. An unabashed denier of Biblical teaching on sexual morality, Vines has publicly acknowledged that his goal is to "reform church teaching on sexual orientation and gender identity." The book is scheduled to be published on April 22, 2014.
In an email sent to BarbWire.com, a source with unspecified ties to Multnomah wrote the following:
"With a little help… I recently followed a few breadcrumbs – connected some dots – and the picture turned out to be pretty disturbing. I know for a fact that there are certain individuals (whistleblowers, if you will) who believe this information should become public, but there is immense pressure from within Multnomah Publishers to keep this under wraps, and not allow entities in the NRB Association/Evangelical orbit to learn about it."
Multnomah is a long-trusted name in the world of Christian publishing. It is now part of WaterBrook Multnomah Publishing Group. Over the years the company has published scores of Biblically orthodox works by authentic Christ-followers like Randy Alcorn, Kay Arthur and Dr. David Jeremiah. The company has also published manuscripts by Mother Teresa.
WaterBrook Multnomah and the pro-"gay" Convergent are supposedly sister imprints with the same parent company, Random House.
But are they really sister imprints?
In truth, it appears that WaterBrook Multnomah and Convergent are effectively one and the same – same head, same staff, same offices, same printers and even the same ink.
Only the name has been changed to protect the guilty.
Continued the email:
"A little over a year ago, WaterBrook [Multnomah] announced the formation of a new imprint, called Convergent. From this article [in Publishers Weekly] you can see where it's going: 'Stated [WaterBrook Multnomah president Stephen W. Cobb], "The audience for Convergent Books represents a growing movement of consumers. These readers typically don't see themselves as either liberal or conservative, evangelical or mainline. Yet they frame their spiritual journey in Christian terms, and they're absolutely passionate about what theologian Brian McLaren has called, 'the sacred endeavor of loving God and neighbor, stranger, alien, outsider, outcast and enemy.'"
Publishers Weekly further explained the connection:
"The imprint will be based in Colorado Springs, Colo., and headed by Stephen W. Cobb, who has been president and publisher of the WaterBrook imprint since 2001. With the acquisition of Multnomah Books in 2006, a Multnomah imprint was added to Cobb's portfolio. …"
The email to BarbWire provides more context:
"An 'imprint' in the publishing world is like a mask – the name and logo of the entity may be unique, but the same staff, editors, executives, promoters, are behind the book as are behind those put out by other 'imprints' (i.e., directly from Multnomah, and wearing that brand/mask). So Multnomah is now consciously trying to hide from NRB [National Religious Broadcasters] and its members the fact that it is putting out this new project. Insiders are reporting threats should they release any such information outside the company, but I believe Multnomah authors have a right to see the full picture of the company with whom they're partnering. (Though we should try and protect those who are under threat.)"
A 2012 article at Christian Retailing offers further clarity on the connection:
"The Crown Publishing Group, a division of Random House, has announced the launch of Convergent Books, a new Christian imprint. Random House is the parent company of WaterBrook Multnomah Publishing Group, comprising WaterBrook Press and Multnomah Books. ..
"The [Convergent] imprint, based in Colorado Springs, Colo., like WaterBrook Press and Multnomah Books, will be headed by Stephen W. Cobb, president and publisher of Crown's Christian imprints for the past 11 years. … 

"Cobb told Christian Retailing that he 'doesn't see any impact' from Convergent Books on WaterBrook Press and Multnomah Books. 'They will continue to publish with the same mission and scope as before, he said." 
So, not only does Convergent have the same head as WaterBrook Multnomah (Steve Cobb), it also has the same body (staffers) and, apparently, the same everything else. Convergent is simply WaterBrook Multnomah by another name. 
Is it any wonder that the company's Christian employees are upset? Moreover, is it any wonder that WaterBrook Multnomah allegedly wants them silenced? Convergent's sole purpose is evidently to both print and make tons of money from counter-Biblical books that would otherwise set off a firestorm if printed under the WaterBrook Multnomah banner. 
Same company, different mask.  
It's smoke and mirrors. It's confusing because it's designed to be confusing. It's intentional – a shell game purposefully calculated to obfuscate and hide the ball from the Christian community.
It is reasonable to speculate that Multnomah is trying to cover up its fast-growing connection to sexual sin activism, and furtively avoid the kind of widespread scandal and Christian backlash that took place after World Vision abandoned clear Biblical teaching on sexual immorality. World Vision had recently embraced the sodomy-centered and counter-Biblical notion of so-called "same-sex marriage," only to quickly reverse course and publicly ask the global Christian community for forgiveness.
Multnomah appears poised to make the same mistake.
I seem to remember reading something somewhere about this kind of deception. I don't know, maybe Steve Cobb can recommend a good book on the topic.  
"Woe to those who go to great depths to hide their plans from the LORD, who do their work in darkness and think, 'Who sees us? Who will know?'" Isaiah 29:15