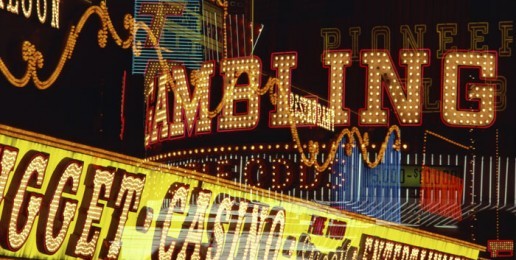 Massive Expansion of Gambling during the Veto Session?
Reading Time:
< 1
minute
Gambling interests and lawmakers are working behind closed doors on a massive expansion of gambling that will triple the amount of casino gambling in Illinois:
Land-based casino in Chicago, with more than twice as many gambling positions (4,000)
3 additional casinos in Lake County (Park City), Danville, Ford Heights (3,600 positions)
6,300 video gambling/slot machines at 6 racetracks in Arlington Heights, Maywood, Balmoral, Hawthorne, Quad-City Downs (East Moline), Fairmount (Collinsville)
800 more gambling positions at existing and new casinos (10,400 more gambling positions)
Allocates money to County Fairs to conduct wagering on horse racing
All riverboats may become land-based casinos
Two gambling bills could be voted on during the upcoming Veto Session, which starts next week! The first bill (SB 3146) transforms the six racetracks into land-based casinos by legalizing video gambling and slot machines. Local people could gamble on the machines 365 days a year, not just when live horse racing occurs. The experience in other states is that 90 percent of the revenue comes from the gambling machines, not from betting on horses. The second, larger bill, the massive expansion of gambling described above, has something for all the gambling interests.
The racetracks and horsemen held a Rally [recently], and they are personally contacting State Legislators to emphasize this is a jobs bill. We need you to also make personal contact by visiting or phoning your State Legislators to emphasize the HARM and jobs that will be LOST with a MASSIVE EXPANSION OF GAMBLING.
Note: One net job is lost each year for each operating electronic gambling device/slot machine. (U. S. International Gambling Report)
Take ACTION:  Contact your state lawmakers today. These gambling bills could move very fast during the VETO Session!
Please tell them "NO MORE GAMBLING — PERIOD."