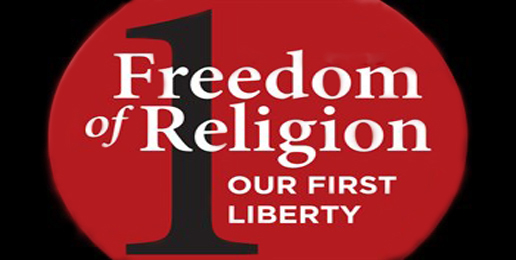 Liberty Counsel Challenges SPLC 'Hate Group' Label
By Michael F. Haverluck
After being designated as a "hate group" by the Southern Poverty Law Center (SPLC) for defending Kentucky county clerk Kim Davis' stance against same-sex "marriage," Liberty Counsel challenged both the legitimacy of SPLC's claim and its credibility as a "civil rights organization."
"The SPLC … is a money-driven organization that has admitted its own hypocrisy, lost sight of its own vision, and stooped to arbitrary name-calling to pander to its donors and media sensationalists," Liberty Counsel (LC) proclaimed in a statement after being recently defamed by the Leftist organization. "It has even been exposed by our courts to be instrumental in the attempted mass murder of American citizens."
LC says the SPLC claims that its reputation was formed while monitoring the activities of the Ku Klux Klan and other racist organizations, arguing that decades later, the controversial legal group still erroneously dubs itself as "a nonprofit civil rights organization dedicated to fighting hate and bigotry."
Regardless of the SPLC's self-designation, LC maintains that it is far from an upstanding organization fighting for the underprivileged, pointing to the tactics used by its founding father as proof.
A Closer Look"The SPLC was founded in 1971 by Morris Dees, who had made a fortune in direct mail marketing," LC reports. "He used the same skills at SPLC, turning it into a powerful fundraising machine. It has an annual budget of about $30 million, but also a massive 'endowment' of $223 million as of 2010, including funds in bank accounts in the Cayman Islands and Bermuda. The American Institute of Philanthropy has given SPLC a grade of 'F' for continuing to fundraise while sitting on such a massive pile of money."
A reference was also made to a report corroborating this account that was made over a decade ago by a major American magazine.
"Today, the SPLC spends most of its time-and money-on a relentless fund-raising campaign, peddling memberships in the church of tolerance with all the zeal of a circuit rider passing the collection plate," Harper's Magazine Journalist Ken Silverstone contended back in 2000.
Setting the record straight
Disclaiming its designation as a hate group bestowed upon it by the SPLC, Liberty Counsel began by arguing that the liberal activist group has a false definition of what it considers to be a hate group.
"Logically, a 'hate group' should be defined as one whose members (1) actually say that they hate a particular group of people; and/or (2) engage in or condone violence or other illegal activity toward such a group," legal experts at Liberty Counsel point out. "The SPLC, however, uses much broader criteria for defining 'hate groups,' and criteria which can vary depending on which of 14 categories of 'hate groups' you are looking at — ranging from 'Neo-Nazi' to 'Black Separatist' to 'Radical Traditional Catholicism.' These criteria are entirely subjective and largely ideological."
LC went on to further describe the SPLC's allegedly flawed way of analyzing what constitutes a hate group.
"While their rhetoric ties 'hate groups' with actual 'hate crimes,' the SPLC acknowledges alleged 'hate group' activities include constitutionally protected activities such as 'marches, rallies, speeches, meetings, leafleting or publishing,' and that the 'hate group' designation 'does not imply a group advocates or engages in violence or other criminal activity.' LC informed. "However, they do not distinguish between racist or violent groups and legitimate organizations that participate peacefully in the political process — tarring all with the same label."
The Christian legal group championing religious freedom maintains that the SPLC has been desperate to find new enemy targets since the decline of notorious racist groups following the civil rights movement.
"As genuine 'hate groups' such as the Ku Klux Klan have dwindled, the SPLC has broadened its target list in order to justify its continued existence," LC insisted in its statement. "In recent years whole categories and new groups have been added, not because of actual 'hate' activities, but because they hold conservative positions on controversial political issues such as immigration and homosexuality."
Manipulating its own variables and making its own terms is the name of the game for the SPLC, according to Liberty Counsel.
"The SPLC claims that the number of 'hate groups' in America increased by a staggering 66 percent from 2000 to 2010," LC points out. "Yet this is only as a result of their own expanding definition of what constitutes a 'hate group.' Actual hate crimes, as measured by the FBI, fell nearly 25 percent between 1996 and 2009."
LC says the SPLC has indeed admitted in the past that it has not dealt with the issue of so-called hate groups fairly.
"The SPLC's Mark Potok has publicly confessed that there is 'an element of hypocrisy' in the SPLC attacking conservative groups while remaining silent about liberal groups that use 'exactly the same kind of tactics,'" the religious liberty law group recounted.
Progressives have also called the SPLC out on its hypocrisy.
"The SPLC campaigns for laws that will effectively deny free speech and freedom of association to certain groups of Americans on the basis of their beliefs," said one liberal writer for The Humanist, according to the Family Research Council. "[T]hen, with no discernible irony, it goes on to justify its Big Brother methods in the name of tolerance."
Pushing the LGBT agenda
On board with forwarding the homosexual agenda, the SPLC has reportedly been hard at work defaming organizations that support family values and oppose same-sex marriage.
"The SPLC recklessly labels and defames organizations that believe marriage is a union of a man and a woman," affirmed LC, which is led by Mat Staver. "Without offering any methodology for designating an organization a hate group, and without offering any of its research for peer review, the SPLC asserts that an organization is an 'anti-gay hate group' for the 'propagation of known falsehoods — claims about LGBT people that have been thoroughly discredited by scientific authorities – and repeated, groundless name-calling.'"
Liberty Counsel attests that that the SPLC gives three reasons for falsely categorizing it with other hate groups.
"What has Liberty Counsel done to be falsely accused?" attorneys with LC mused. "First, Liberty Counsel has defended marriage and has a sincerely held religious belief that marriage is the union of one man and one woman. Second, Liberty Counsel criticized hate crime legislation for punishing a defendant's thoughts rather than centering criminal justice on the actual injury suffered by a victim. And third, Liberty Counsel recognizes the human dignity of those who have changed their unwanted same-sex sexual attractions or behavior. Unlike the SPLC, Liberty Counsel does not marginalize their experience or demean the sincerity of their testimony."
Standing for Truth … not hate
And Liberty Counsel makes no apology for its steadfast stance when it comes to biblical marriage and the family.
"Marriage as the union of a man and a woman has been assumed for millennia of human history," LC declares. "This understanding of the created order predates all civil government. It is affirmed from Genesis to Revelation. When Jesus was asked questions about marriage, he went to the defining passages in Genesis: 'From the beginning of the creation God made them male and female,' (Mark 10:6)."
According to Liberty Counsel, Americans should be worried about the agendas and false information dispensed by the SPLC … instead of the other way around.
"The SPLC's false labeling of people or organizations would mean that every civilization and its people and every major religious denomination would be similarly labeled by the SPLC as a hater or hate group," the conservative organization with attorneys based in D.C. and Florida warns. "It is SPLC that demonizes good people and organizations and spews false accusations against those with whom it disagrees. The SPLC is reckless and its false labels are dangerous."
Violence is a consequence of such "hate group" labeling, according to Liberty Counsel.
"By falsely and recklessly labeling Christian ministries as 'hate groups,' the SPLC is directly responsible for the first conviction of a man who intended to commit mass murder targeted against a policy organization in Washington, D.C.," LC insists. "On August 15, 2012, Floyd Corkins went to the Family Research Council with a gun and a bag filled with ammunition and Chick-fil-A sandwiches."
LC notes that it was information disseminated by the SPLC that incited Corkins' intended killing spree on the pro-family organization.
"His stated purpose was to kill as many employees of the Family Research Council as possible and then to smear Chick-fil-A sandwiches in their faces (because the founder of the food chain said he believed in marriage as a man and a woman)," Liberty Counsel informed. "Fortunately, Mr. Corkins was stopped by the security guard, who was shot in the process. Corkins is now serving time in prison. Mr. Corkins admitted to the court that he learned of the Family Research Council by reading the SPLC's hate map."
---
Post originally found here
Related Articles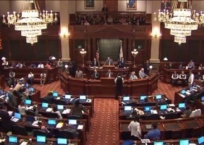 Left-Wing Partisans File Stunning Resolution Against Illinois Family