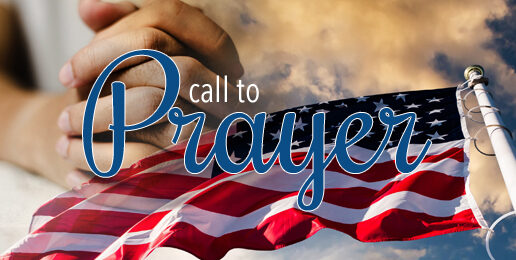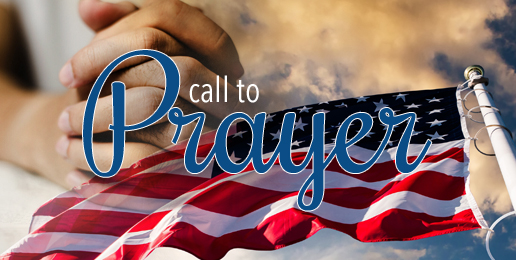 Election Day Prayers
We know you have likely been reminded multiple times over the past several weeks of the importance of this election and your participation in our government "of the people, by the people and for the people." Thank you for your patience with these repetitive messages! Soon, the opportunity to vote in this election will be over. The messaging will stop. The decisions will have been made.
At Illinois Family Institute and Illinois Family Action we really have done all we could to encourage Christians in the Land of Lincoln to honor God with their vote. On this Election Day, we place all the hard work into the Father's hand, and ask Him to bless our state and nation with His boundless mercy yet again. Therefore, we issue this election day call to prayer to the IFI Prayer Team.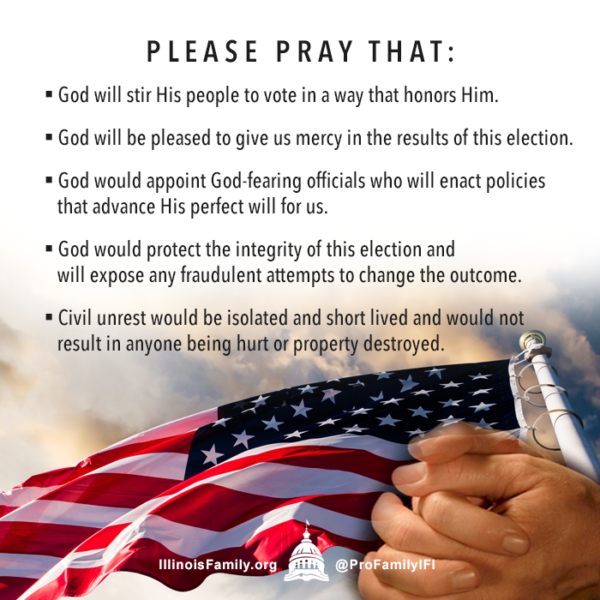 Throughout the day and into the evening, please pause to pray and, if at all possible, to gather your family together and pray specifically for the election and the points listed above. Our team will be praying as well throughout the day and into the evening.
Thank you for standing with us in prayer as Election 2020 draws to a close. May God be honored not just by our vote, but pleased by our earnest and faithful prayers.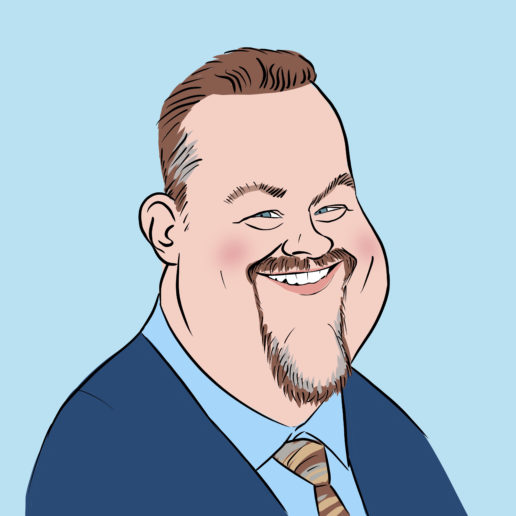 Illinois Family Action
(501c4). David has 25-plus-years of experience in public policy and grass-roots activism that includes countless interviews for numerous radio, television, cable programs and newspaper articles on topics such as the sanctity of life, natural marriage, broadcast decency, sex education, marijuana, gambling, abortion, homosexuality, tax policy, drug decriminalization and pornography. He and his wife of 26 years are blessed to be the parents of eight children. He also serves as a Republican Precinct Committeeman in his community and as an ordained minister and elder in his...