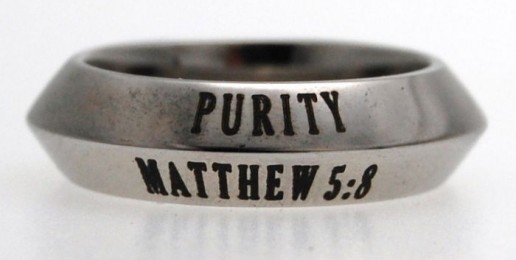 Sexual Abstinence — Numbers Up, But Funding Down
Reading Time:
2
minutes
Supporters for abstinence-based education are applauding a new report that sexual activity among teens is decreasing.
Nearly 70 percent of boys (68%) and girls (67%), ages 15-17, have never had sexual intercourse, according to a survey (2006-2008) released last week by the National Center for Health Statistics. In addition, 53 percent of boys and 58 percent of girls in the same age bracket have never had any type of sexual contact — up from 46 percent of boys and 49 percent of girls in 2002. The new study also shows that more young adults are choosing abstinence.
"It looks like truth is beginning to win the day when it comes to teens and sex," responds ,Valerie Huber, executive director of the National Abstinence Education Association. "…I think [they] are beginning to learn that they need more than latex to protect themselves and they're choosing to wait — [that's] very good news." And that data, she argues, renders "null and void" the typical claims by anti-abstinence advocacy groups that abstinence is unrealistic.
She tells OneNewsNow while trends are encouraging, she remains concerned. "…With Congress zeroing out all funds for community-based abstinence education programs, per the president's request, I think we have to ask the question: who is supporting young people and these good decisions?" she wonders.
"With 170 programs around the country no longer able to provide the skills and the encouragement to those young people, it's definitely time for us to take this data and make some policy corrections."
Benefit being lost
Toward that end, young people from across America are meeting today with House and Senate members on Capital Hill, sharing how abstinence education has made a difference in their lives and urging lawmakers to reinstate federal funding for abstinence education. Huber contends that members of Congress are sending the wrong message to students by not giving federal priority to abstinence education.
"Are we encouraging them to engage in behaviors that are going to help them now and later? Or are we sending them messages that are detrimental on a number of different levels?" she asks. "…Right now we are using our federal dollars and our federal priorities in ways that are not helpful to them and, in fact, [are] counterproductive and harmful."
The students are on Capitol Hill to make their message personal, says the abstinence advocate. "Here in Washington it can often become just a bantering of talking points over policy initiatives," Huber acknowledges. "…What gets lost is the benefit of this program for young people. So they can put a real face and a real life story behind the need to change the priorities in the arena of sex education as a nation."
She says while Congress is looking to tighten its fiscal belt, an investment in abstinence education could reap great economic, social, and personal rewards.
Related Articles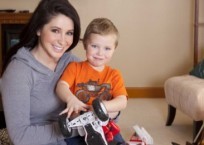 Opinion: Bristol Palin is Neither a Hypocrite Nor a Liar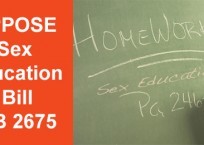 Liberal Lawmaker Scrambles to Find Evidence for Comprehensive Sex Ed Bill But Fails