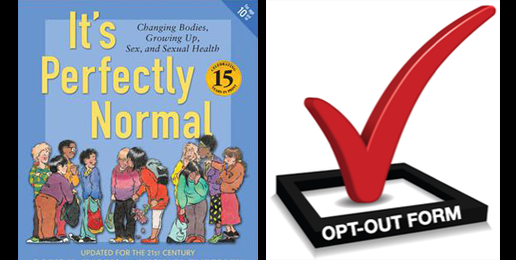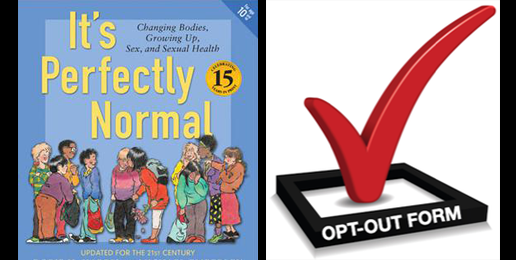 Sex Education Opt Out for Students
Written by Amber Fisher
On May 28, the Illinois House of Representatives passed the highly controversial "comprehensive" sex education bill (SB 818) over the objections of numerous parents, educators, and representatives. The Illinois Senate passed this proposal back on May 20th. For more information on the deeply troubling nature of Comprehensive Sexuality Education, we highly encourage you to watch the documentary, available HERE. SB 818 is the most recent in a string of legislative efforts to sexualize public education, while removing parents and school boards from the decision-making process.
School boards are the intended leaders of public education. Elected by parents in the community, their role is to direct the education process at a local level. As it is designed, this system gives parents a voice in the educational environment of their children as they elect school board members who will lead in a direction their community supports. By circumventing school boards with sweeping mandates, Illinois legislators have claimed an authority that should not be theirs. Parents, the boundary lines around your right to parent your children are relentlessly under attack!
Many parents who have watched this process unfold are feeling helpless. We want you to know your voice still matters and there is something you can do about it. SB 818 includes an "opt-out" clause.
"No student shall be required to take or participate in any class or course in comprehensive personal health and safety and comprehensive sexual health education. A student's parent or guardian may opt the student out of comprehensive personal health and safety and comprehensive sexual health education by submitting the request in writing. Refusal to take or participate in such a course or program may not be a reason for disciplinary action, academic penalty, suspension, or expulsion or any other sanction of a student."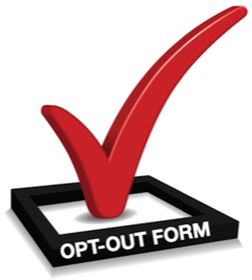 Opting out accomplishes three things. First, and most importantly, opting out protects your child from the damaging content of these controversial materials. If you haven't yet done some research on what parents in states that have adopted CSE are seeing, we encourage you to do so. You can find a list of articles HERE.
Secondly, opting out sends a loud and clear message that we, the parents, will not surrender our rights to determine how and when our children will learn about such sensitive topics. With past and recent mandates, Illinois legislators have made it clear that they do not respect parental authority. An opt-out is a parent's opportunity to say "No. You may not teach this to my child."
Opt-outs create logistic challenges for public schools. Students who are opted-out must be removed from the classroom during instruction. Where do those students go? Who supervises them? What are they given to do during that time? The higher the number of students who opt-out, the larger the problem becomes. It seems strange, this idea of intentionally making the work of public school staff more difficult. Truthfully, teachers are the ones who will feel the impact of this more than anyone else, and that is unfortunate. But legislators are not listening to the voices of parents. Perhaps they will listen to the voices of teachers or school administrators when the implementation of these standards becomes problematic.
Parents Rights in Education is a grass-roots coalition that "stand for the fundamental right of parents to raise their children, and firmly believe children belong to their families, NOT the state, the teachers, the teachers' union, or any other bureaucrat." On our website, you will find an opt-out form you can download with instructions for how it must be completed and submitted. It includes not only Comprehensive Sexuality Education, but also mental health screenings/education, school-administered immunizations, STD/STI education, and Critical Race Theory programming. You are able to opt-out of any combination of the topics listed on the form.
We highly encourage every parent who chooses public school for their children to submit an Opt-Out form with registration. In the words of State Representative Adam Niemerg (R-Teutopolis), "Don't co-parent with government."
Your child needs you to stand up for them. You, the parent, are the only person who should determine how and when your child learns about these sensitive topics. Opt-out immediately!
More ACTION: Click HERE to sign a petition to Governor Pritzker asking him to VETO SB 818, terrible legislation that ignores the family values of millions of Illinois households. Teaching children about sexual health is the responsibility of PARENTS, when and how they feel it is appropriate and in accordance to their faith. It is NOT the government's or public school's responsibility to do this. Many thousands of parents, grandparents, and concerned citizens voiced opposition to this bill and yet Springfield Democrats blatantly disregarded our voices.
Please join and raise your voice again in opposition to this bill and help us be the voice for our children.
---
More information:
The Sordid History and Deadly Consequences of 'Sex Ed' at School 
Illinois Lawmakers' Insatiable Appetite for Sexualizing Other People's Children
A Plea to Exit Public Schools ASAP
---
Related Articles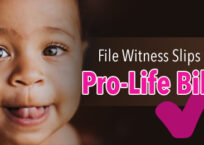 You Can File Witness Slips for Pro-Life Bills!